Saint Martin/Sint Maarten is a Carribbean Island that is divided into two halves. It is located about 200 mi east of Puerto Rico, and obviously a major tourism destination and popular cruise line port of call.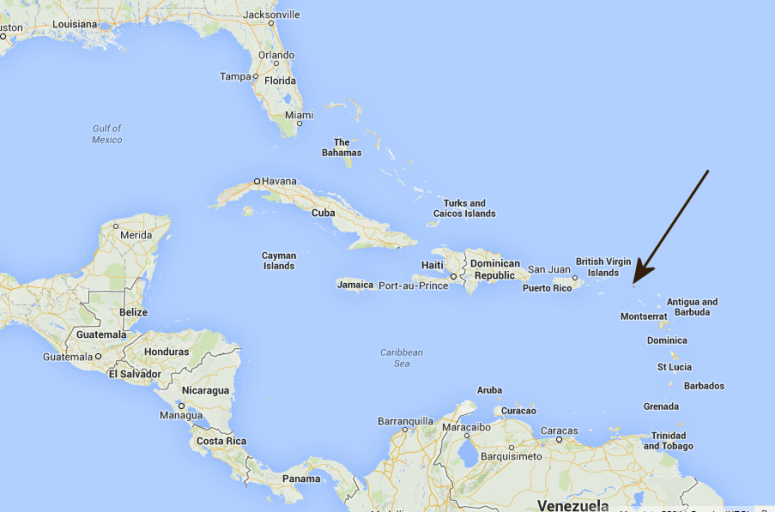 The north half (Saint Martin) is French, and the southern half (Sint Maarten) is part of the Kingdom of the Netherlands.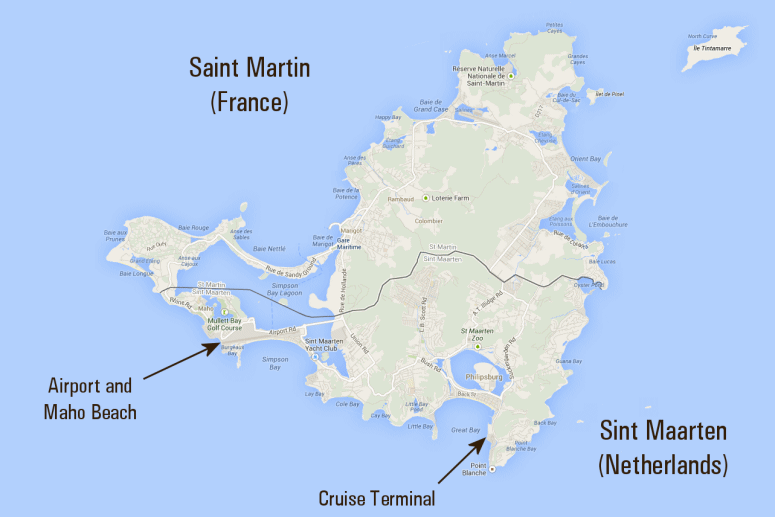 Princess Juliana International Airport is the major airport on the island. The flight path for arriving planes passes directly over the publicly accessible Maho Beach, making it one of the world's most popular spots for aviation enthusiasts. It's also the reason my wife and I selected this cruise itinerary for our honeymoon!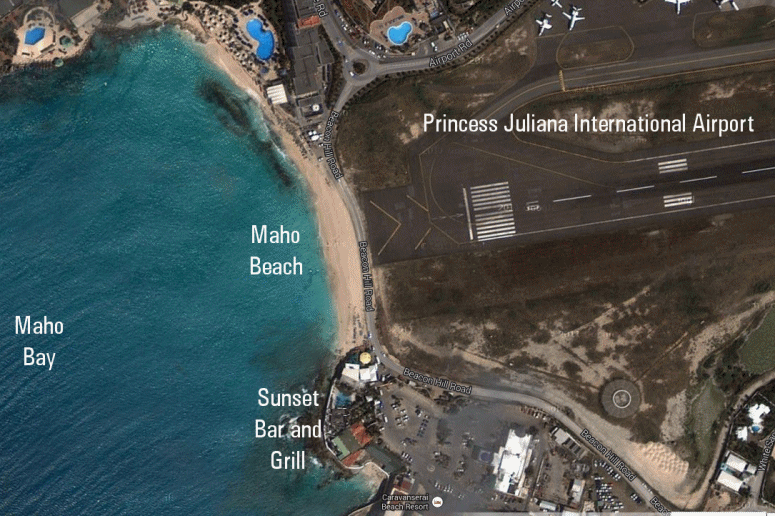 View of Maho Beach and the runway from the Sunset Bar and Grill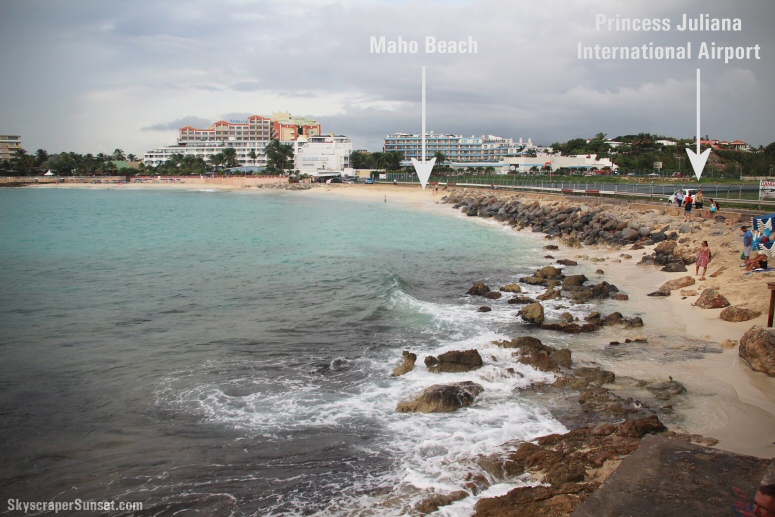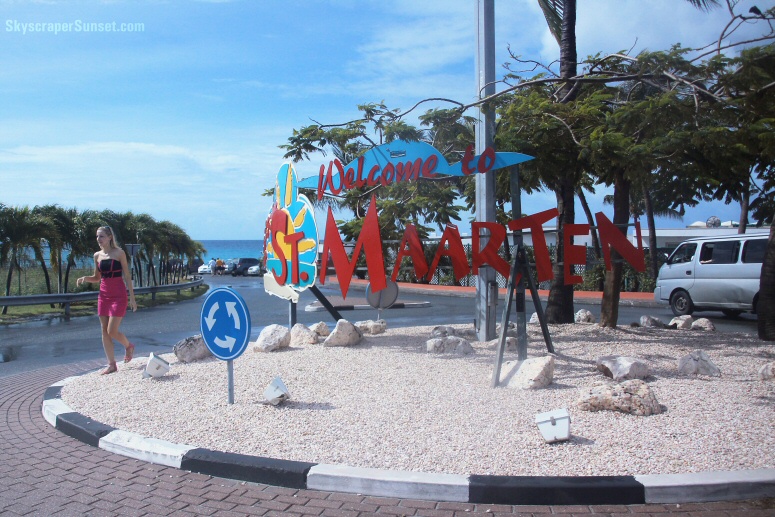 A few shots of the island from our approach on the cruise ship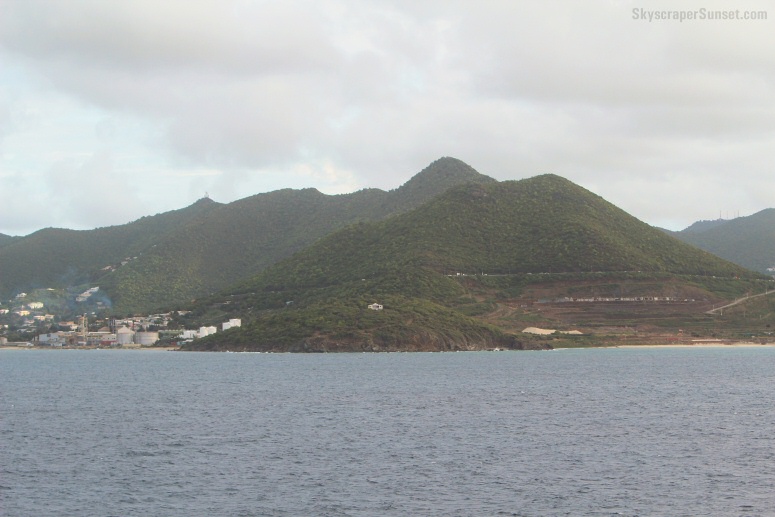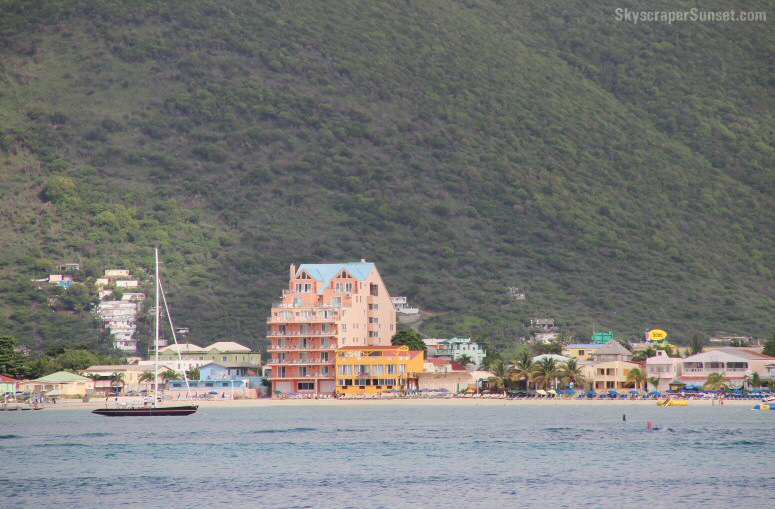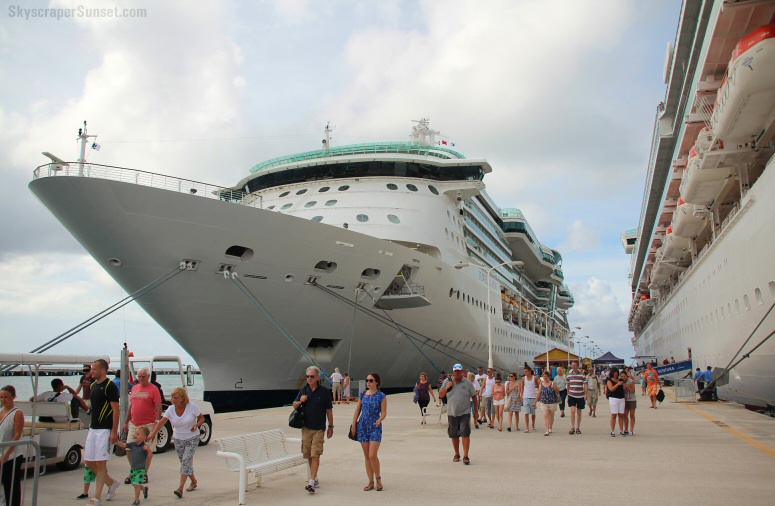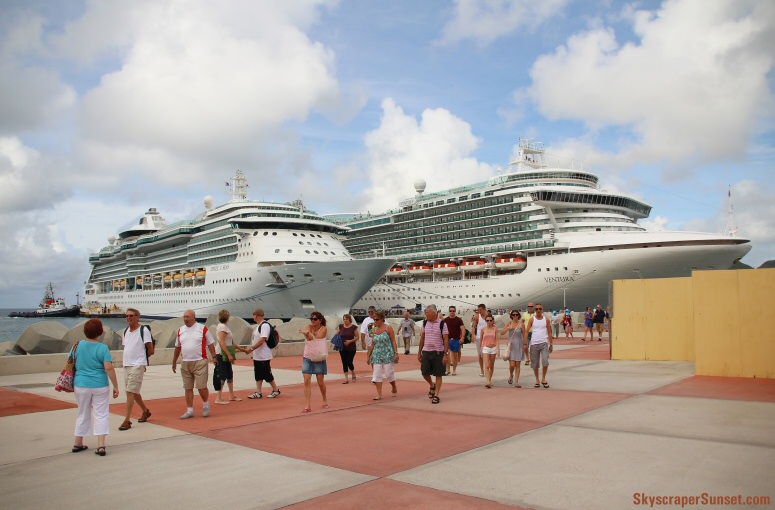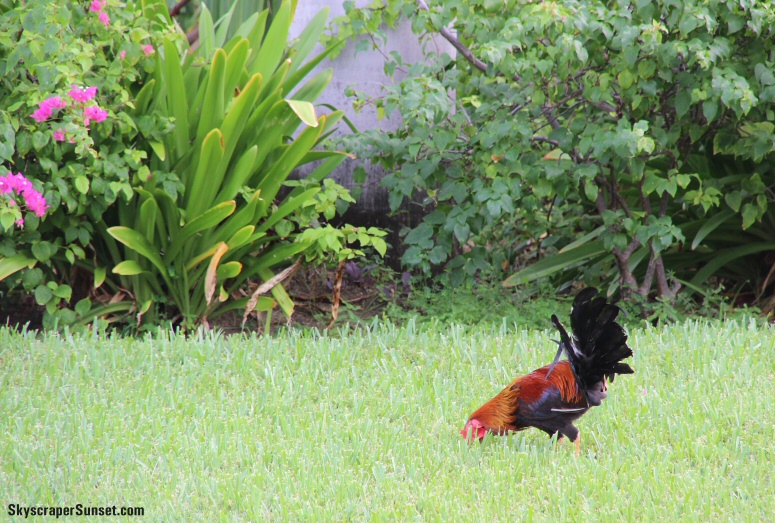 It's about a 15 minute taxi ride to Maho Beach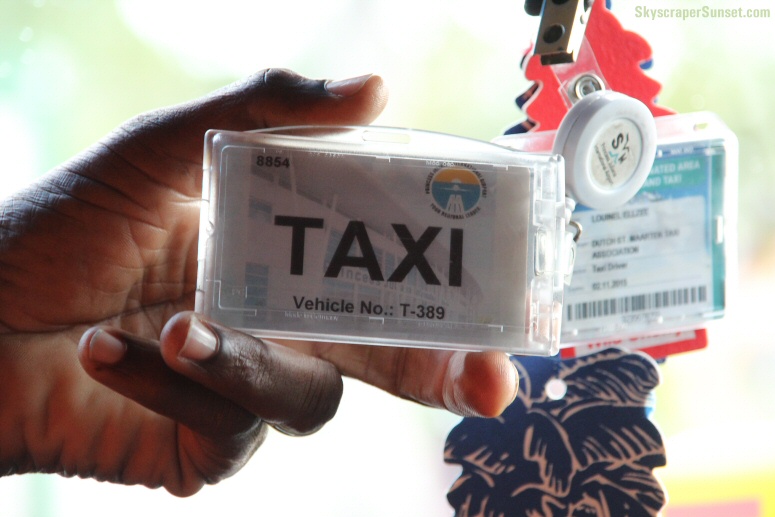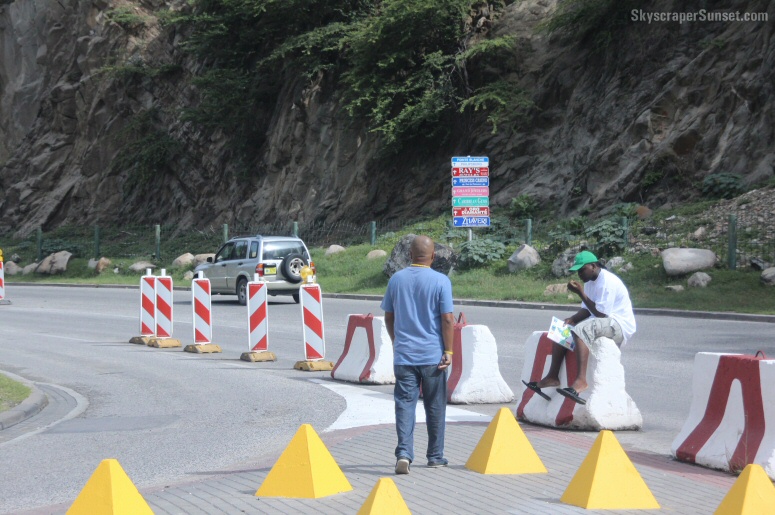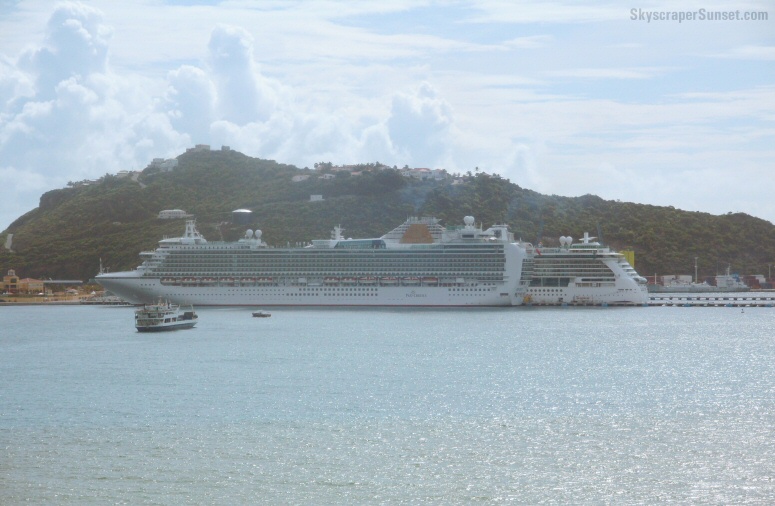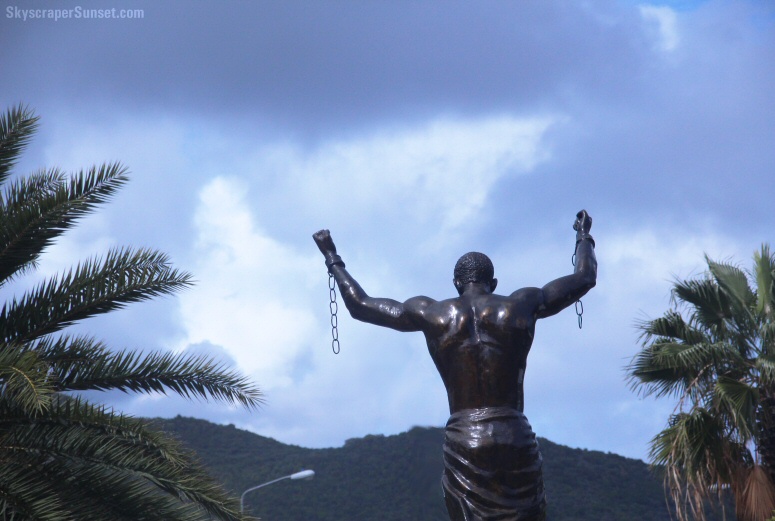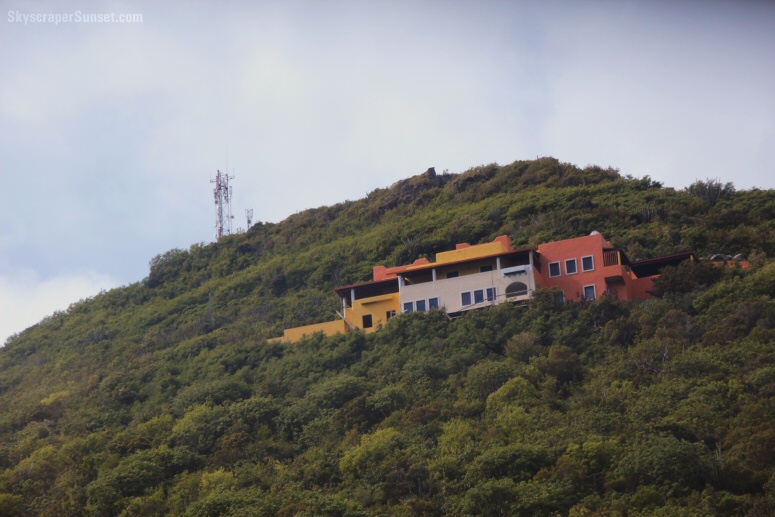 Our path took us through multiple roundabouts that surrounded sculptures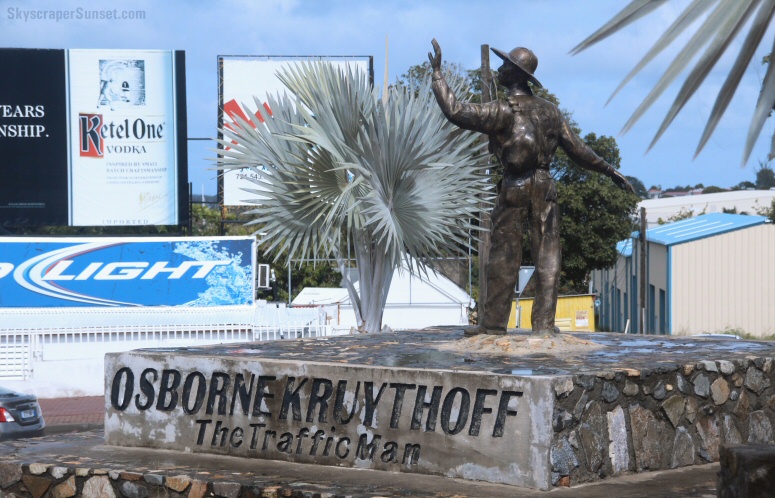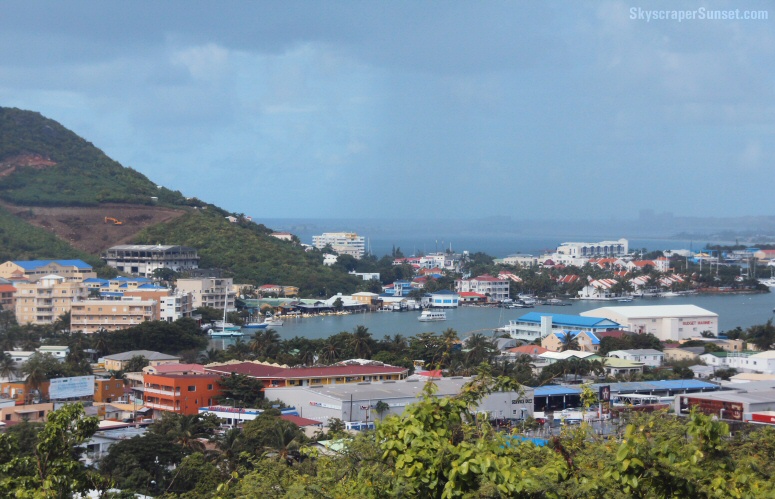 We eventually circled around the north side of the airport to reach Maho Beach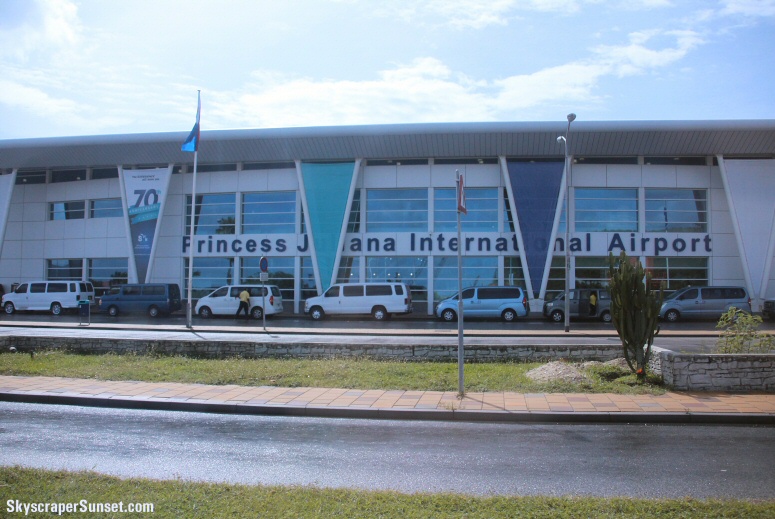 The signs don't scare people away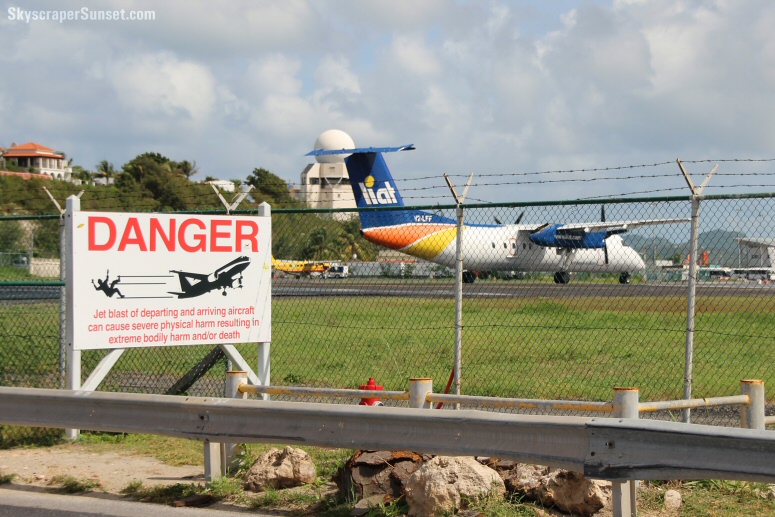 Arrivals of the largest planes are posted on the the board and on TV screens, both provided by the Sunset Bar and Grill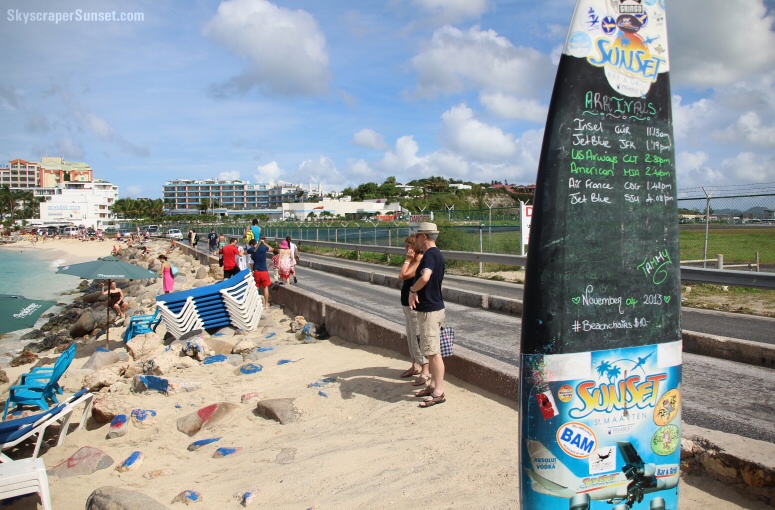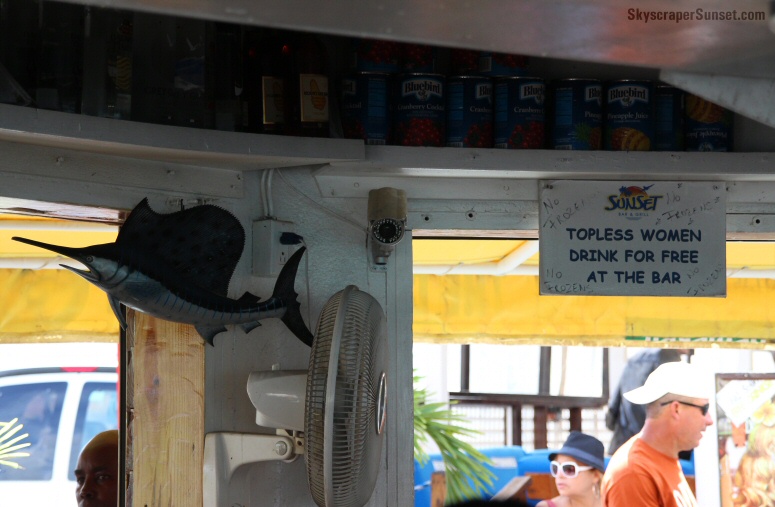 View from the bar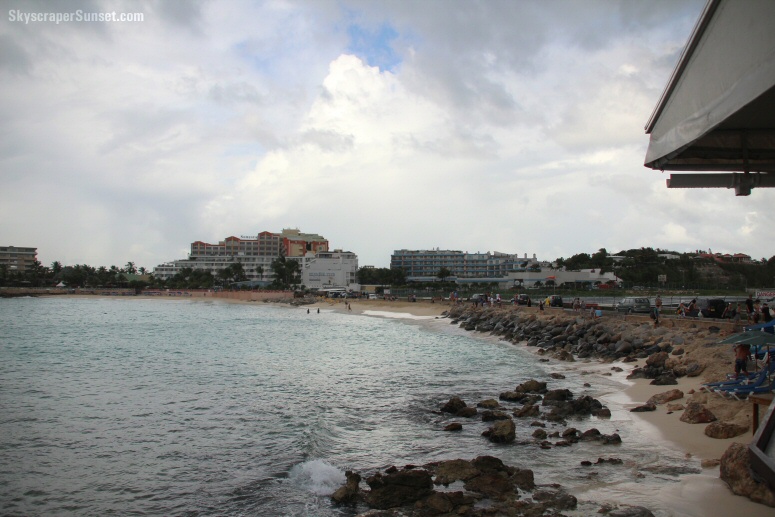 The beachgoers get ready for a departure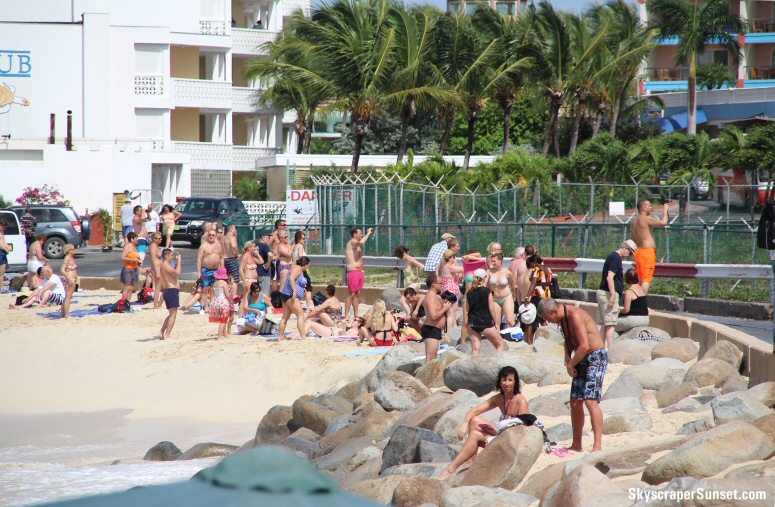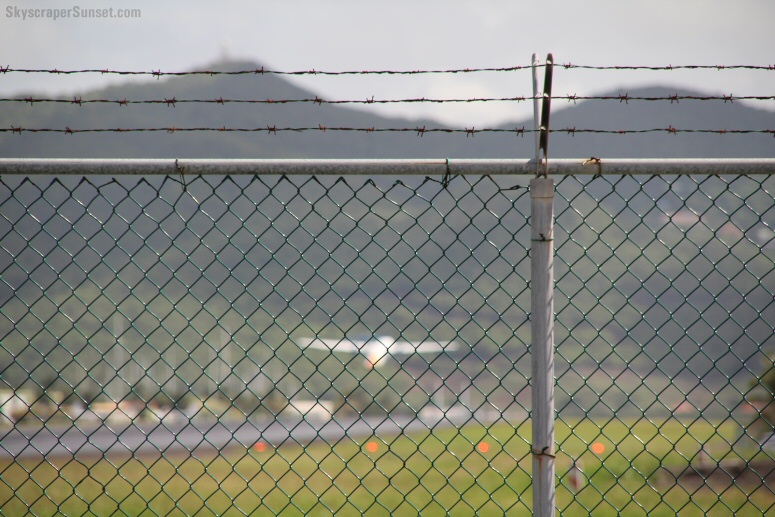 Large incoming Liat propeller plane (ATR 42-600)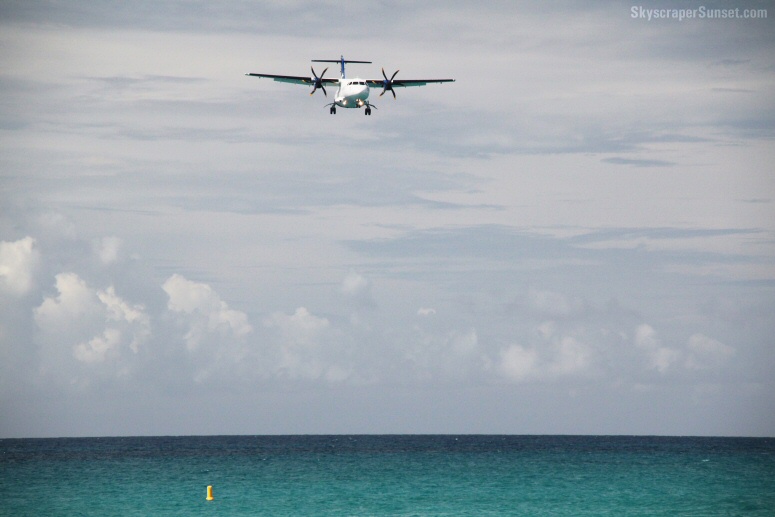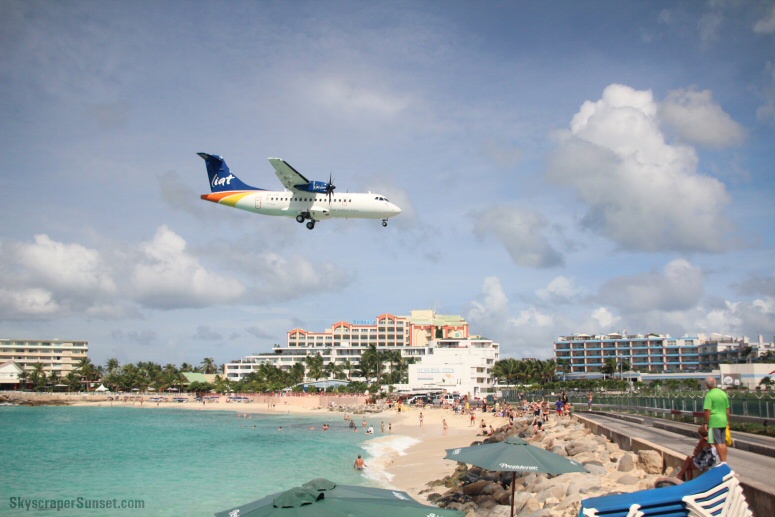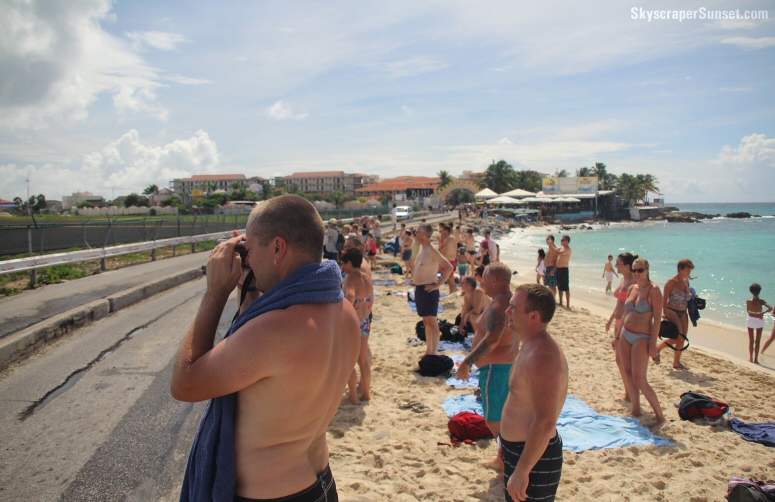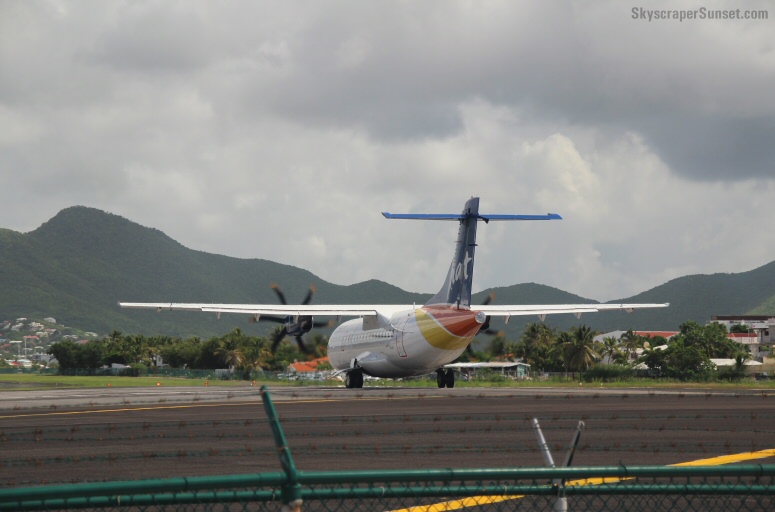 Small planes like this one land pretty frequently...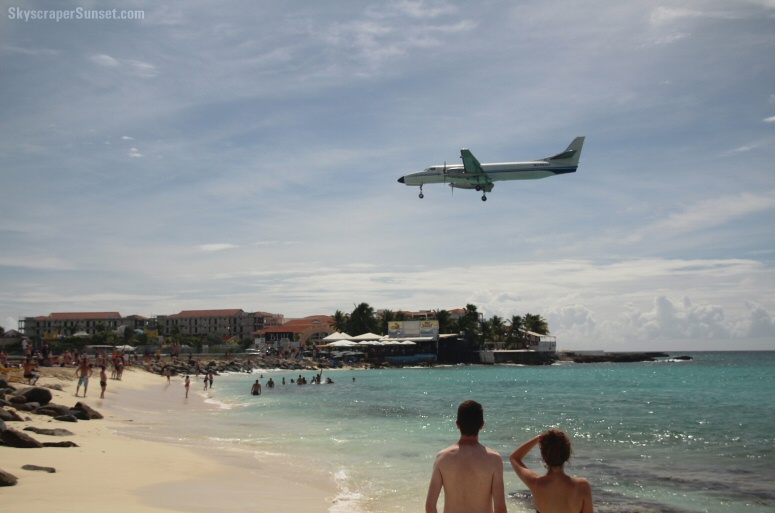 ...but the people in the flight path still get pretty excited.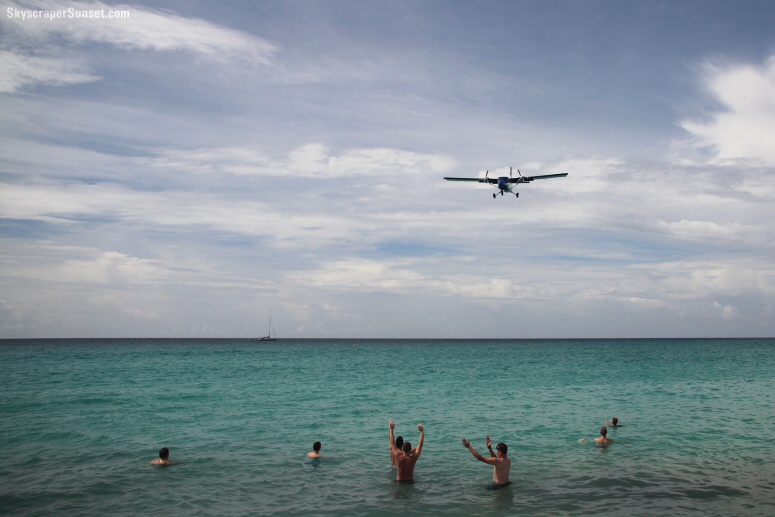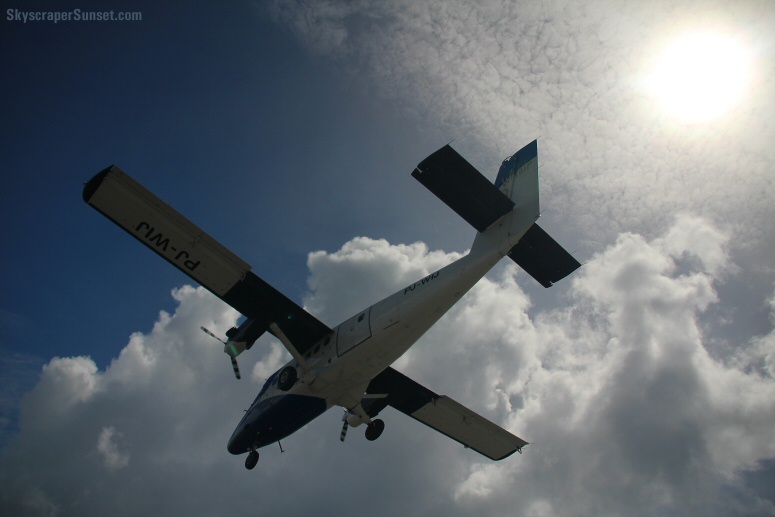 Arrival of large jets is pretty infrequent, but exhilarating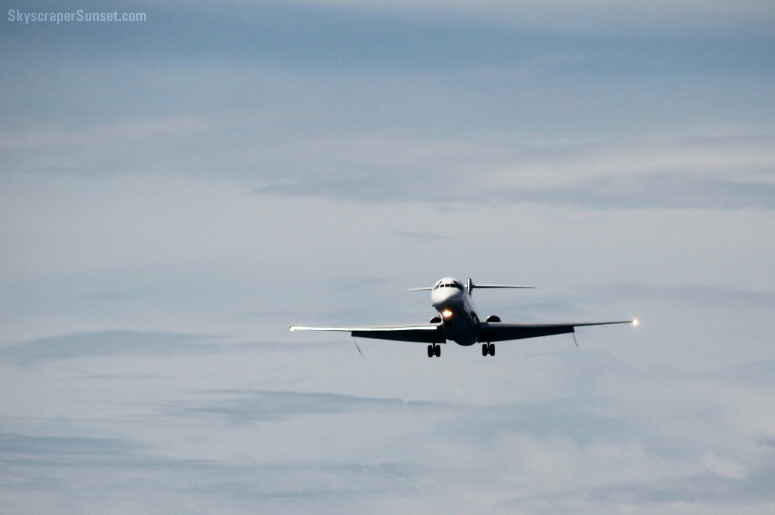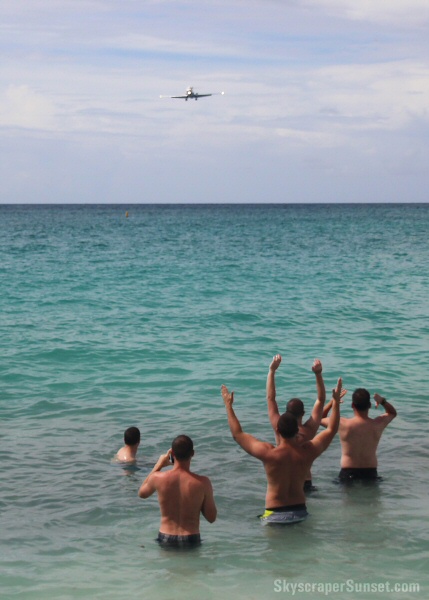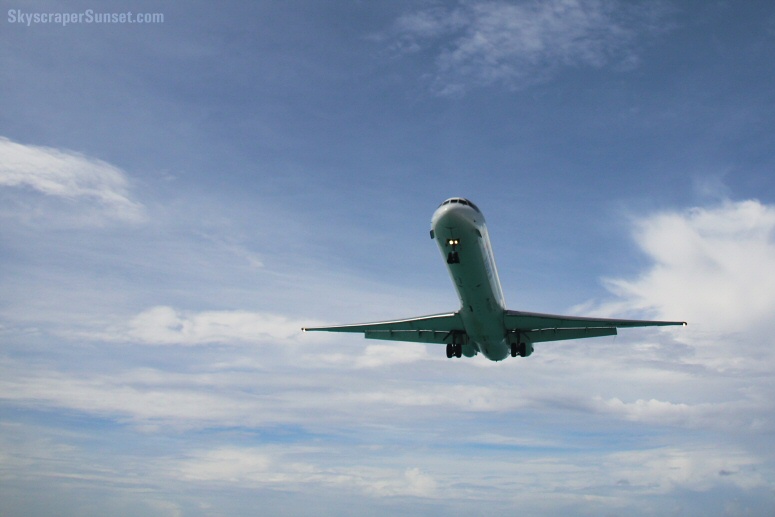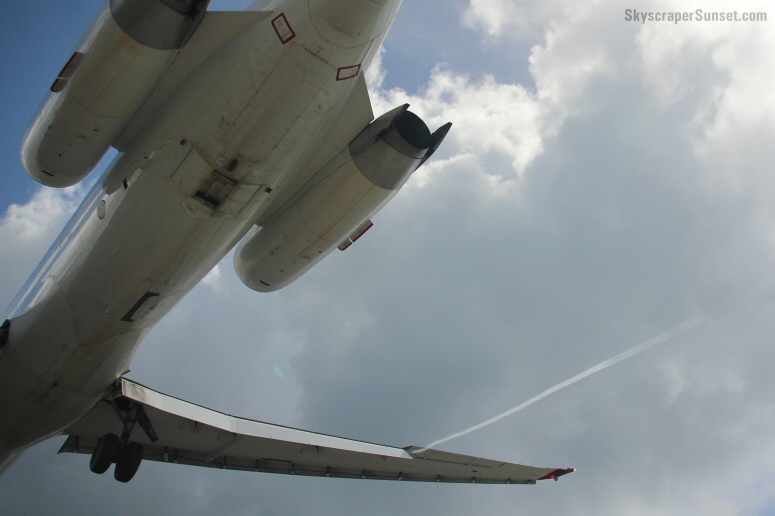 Check out these reactions!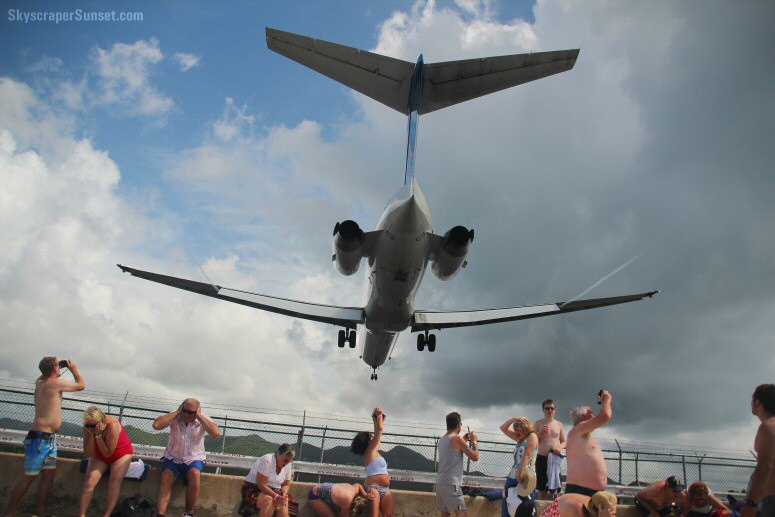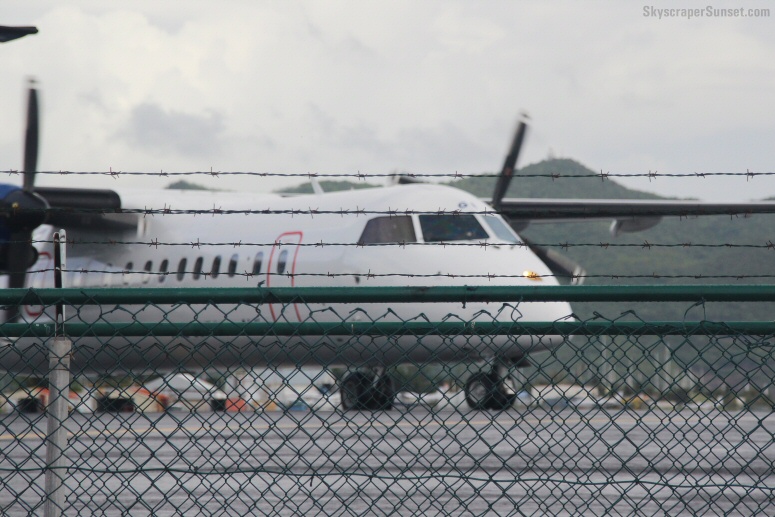 The rain storm followed this plane to Maho Beach, so we went to hide at the bar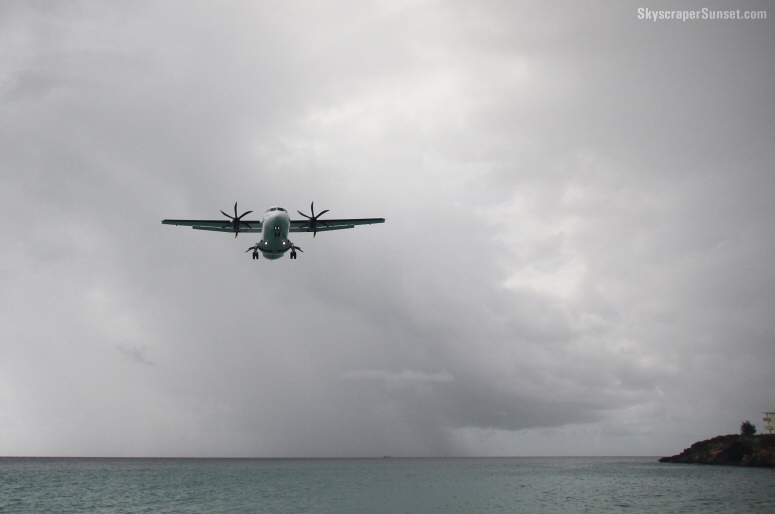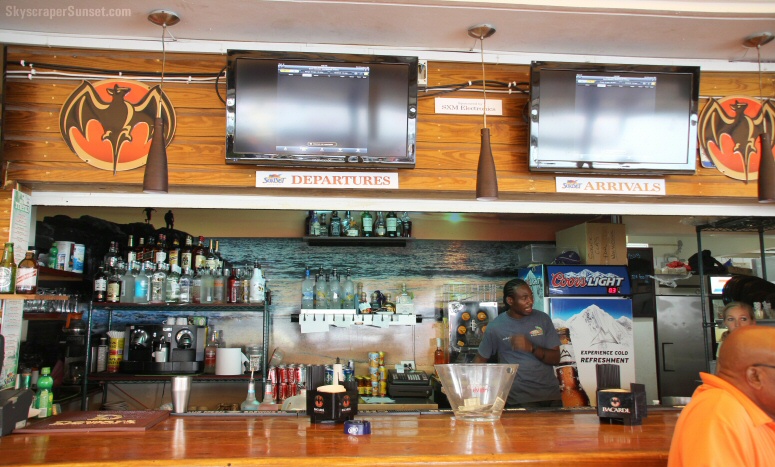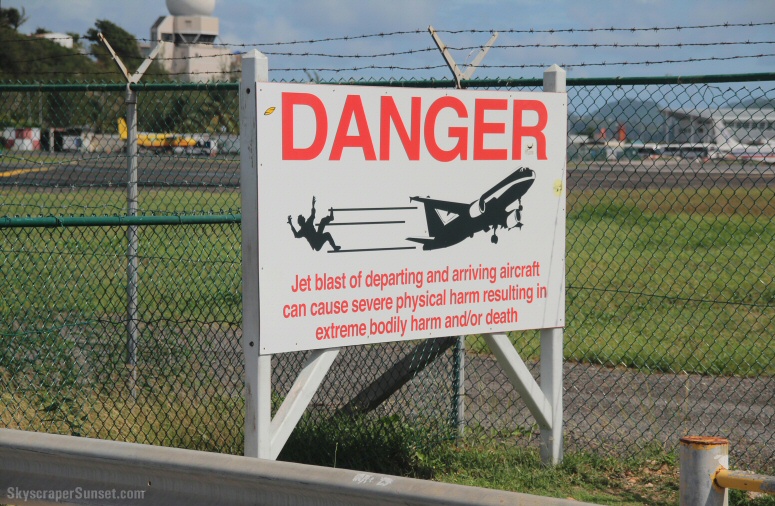 A departing jet creates a strong blast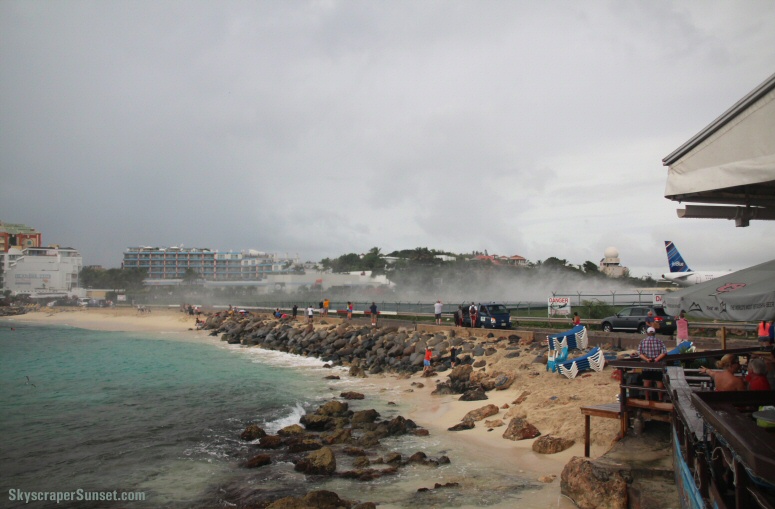 Hiding from the blast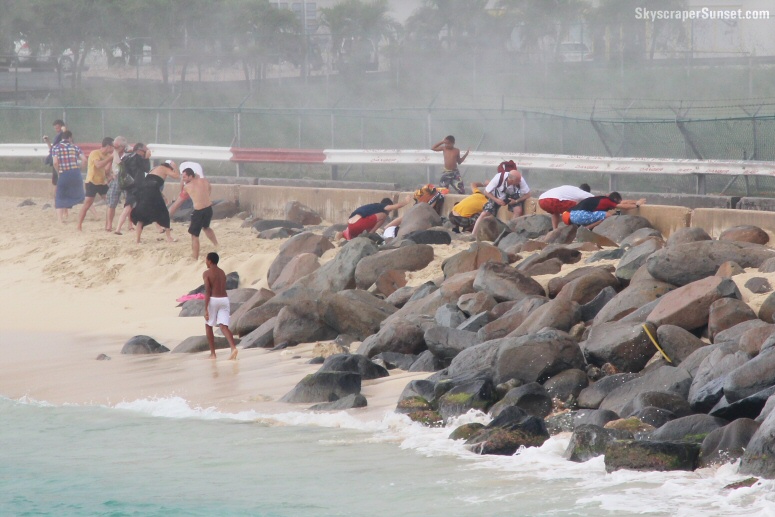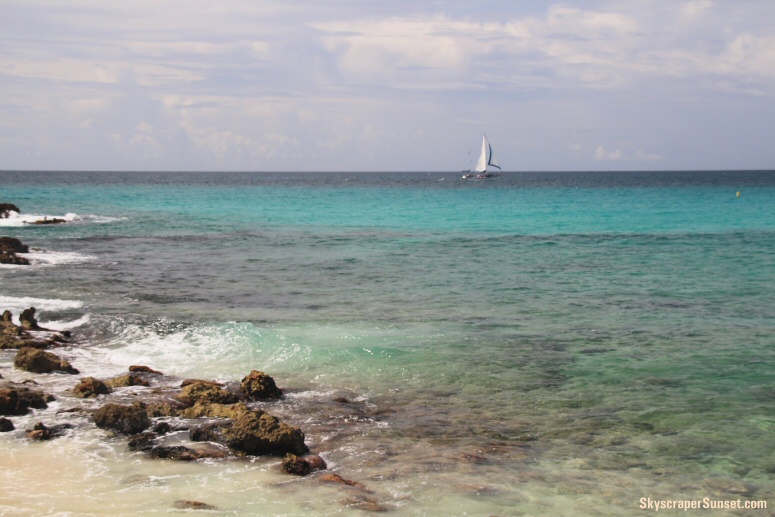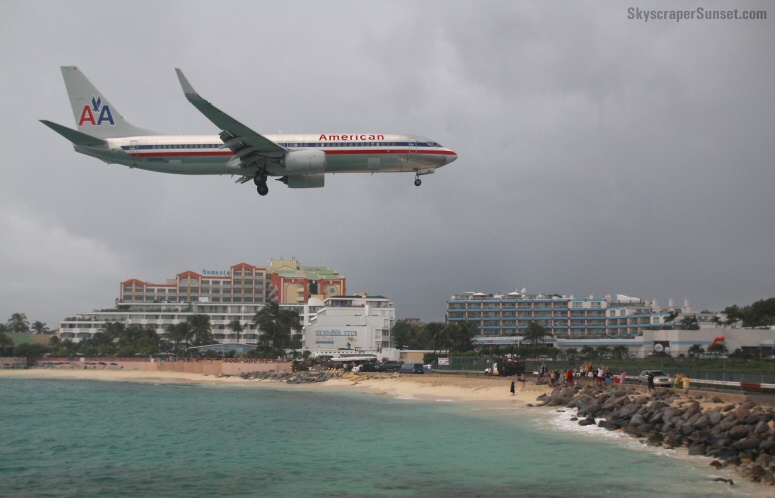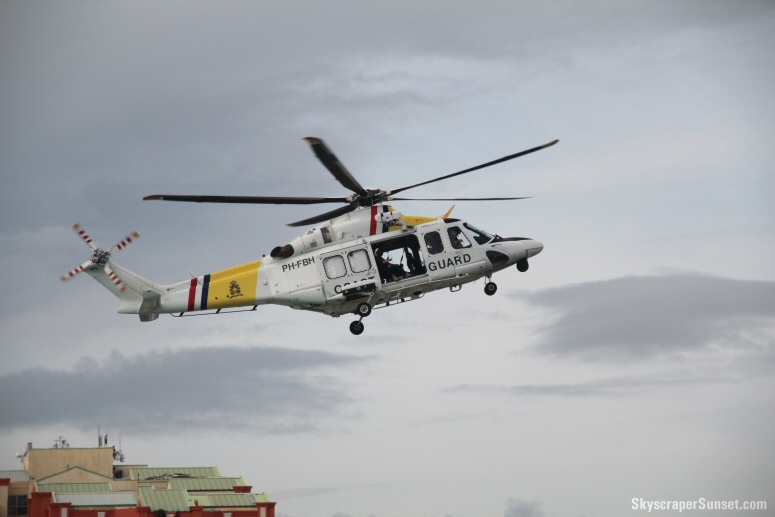 Finally, the big one... an arriving Air France Airbus A340 (Tail No. F-GLZU)





Preparing for landing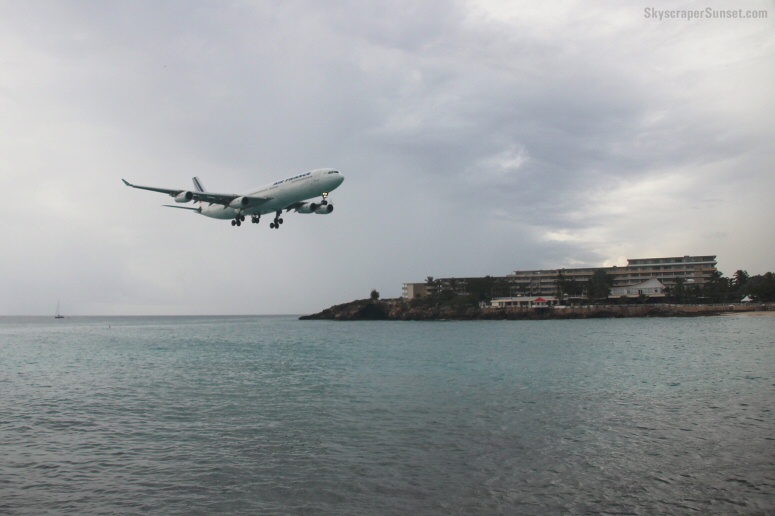 Wow...