Pittsburgh's West End Overlook offers amazing views of the city's skyline, and of the Allegheny (left background) and Monongahela (right background) Rivers, which come together at Pittsburgh's center to form the Ohio River (left foreground).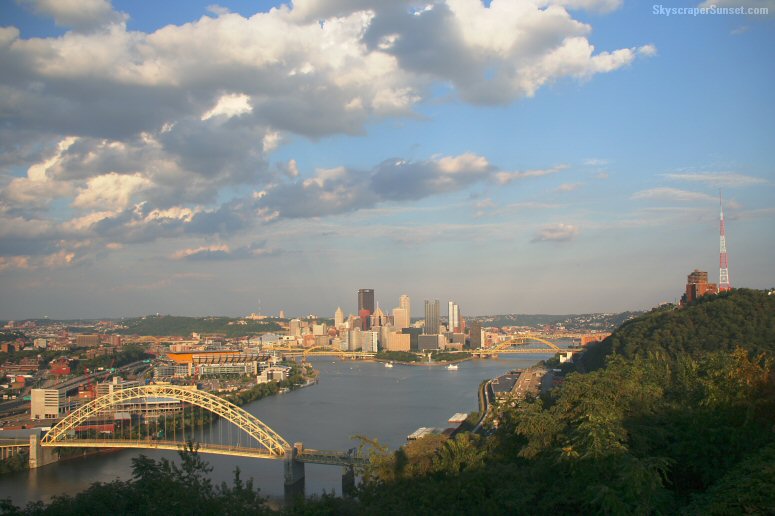 One Oxford Centre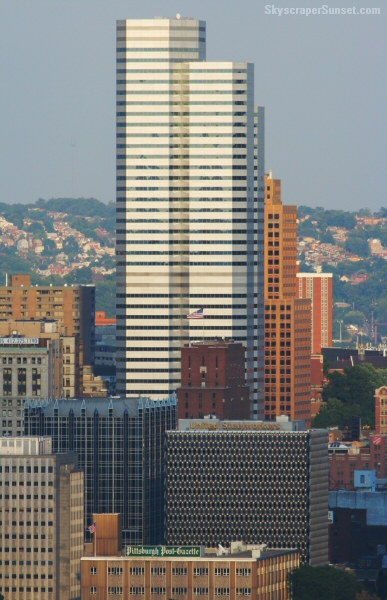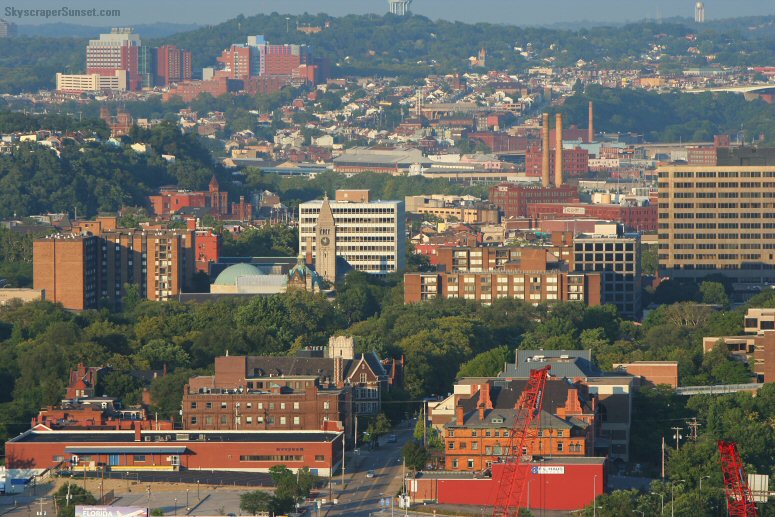 University of Pittsburgh's Cathedral of Learning. At 535 ft, it's the tallest academic building in the western hemisphere.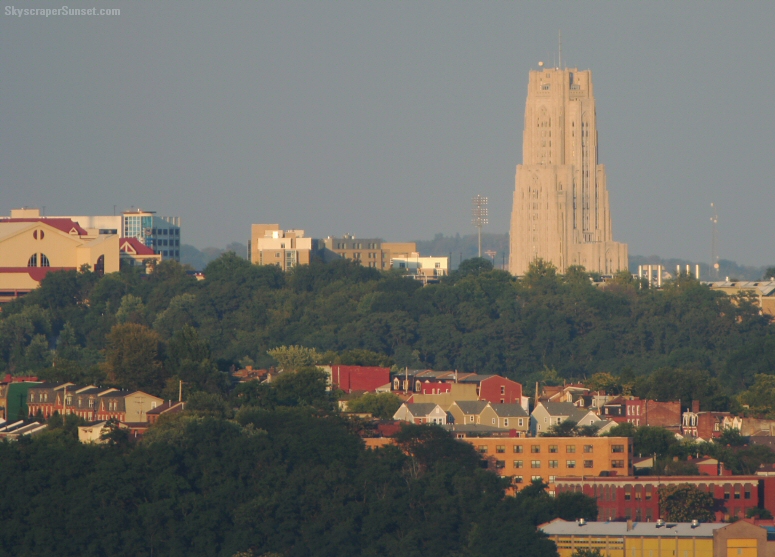 US Steel Tower (831 ft), the fourth-tallest building in Pennsylvania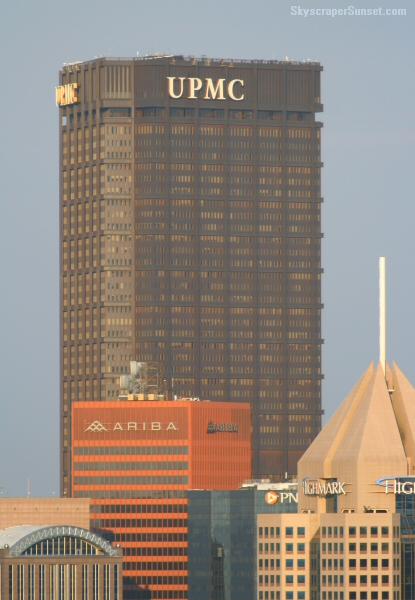 Fort Pitt Bridge arch and Fort Pitt Boulevard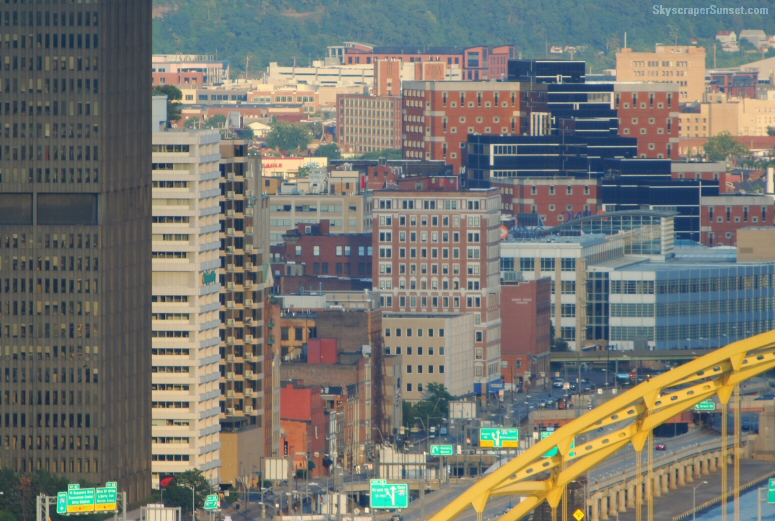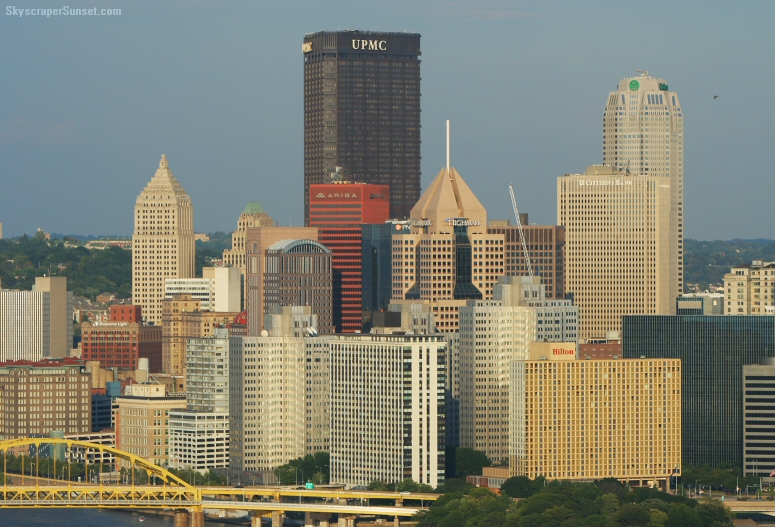 One PPG Place (635 ft)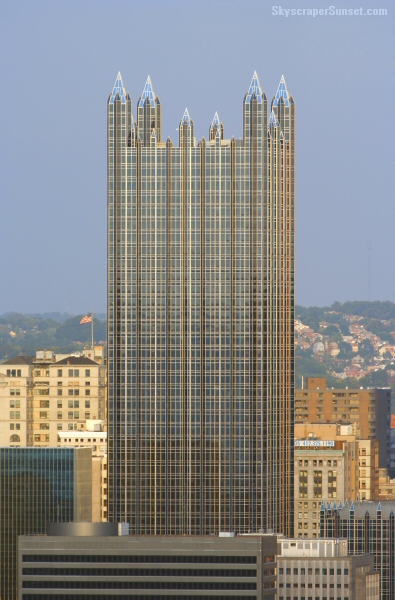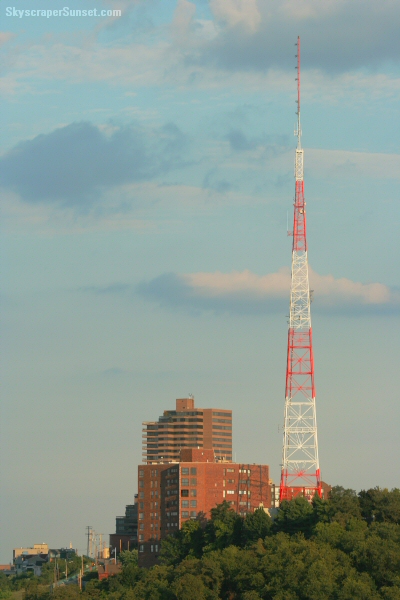 Fort Duquesne Bridge over the Allegheny River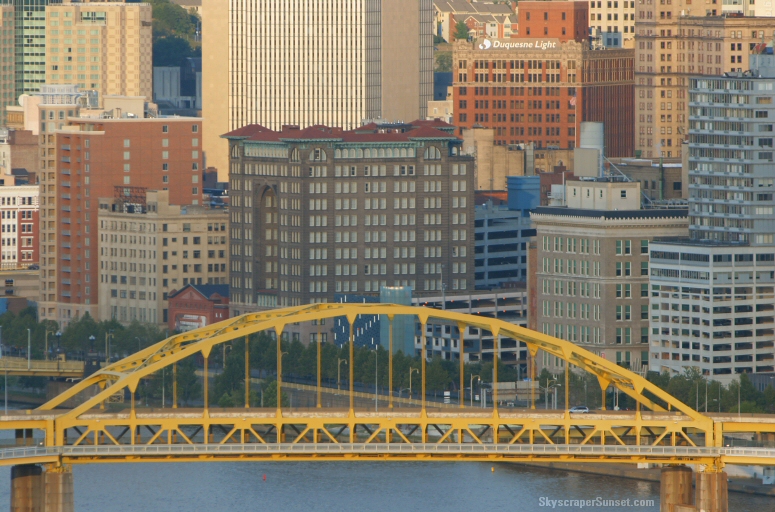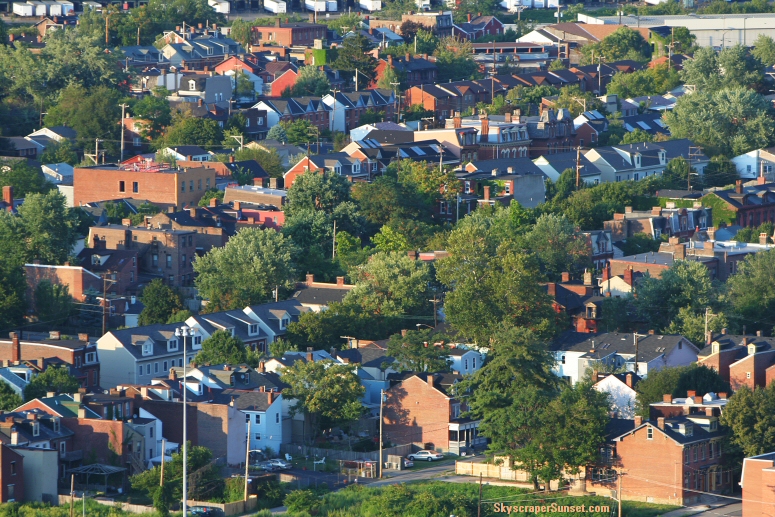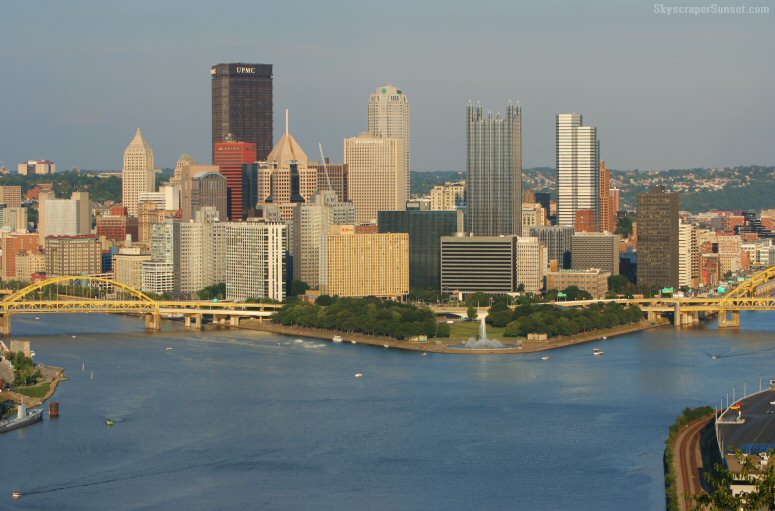 Bridges crossing the Monongahela River, foreground to background:


Fort Pitt Bridge (yellow arch);
Smithfield Street Bridge (orange deck with barely-visible grey trusses);
Panhandle Bridge (rail only, darker trusses);
Liberty Bridge (tan trusses);
South Tenth Street Bridge (yellow suspension).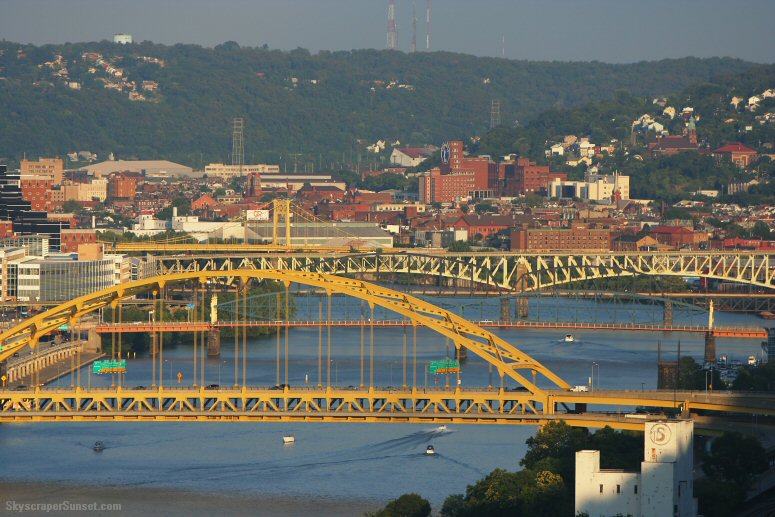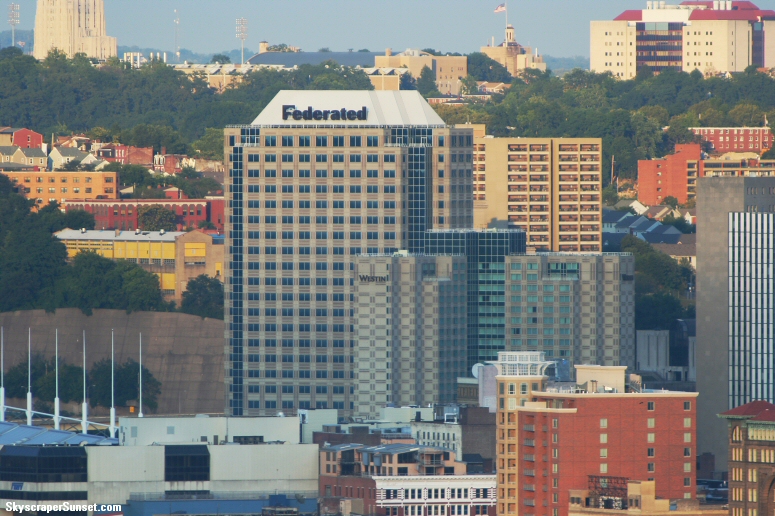 Highway 19/65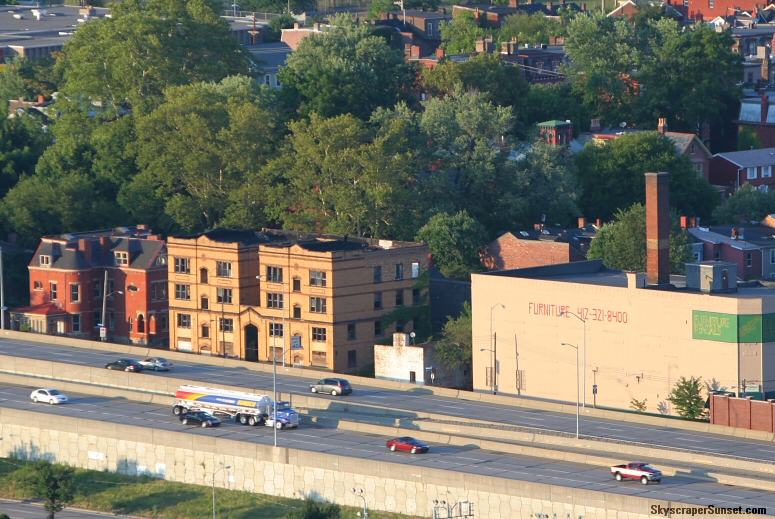 Gulf Building (582 ft)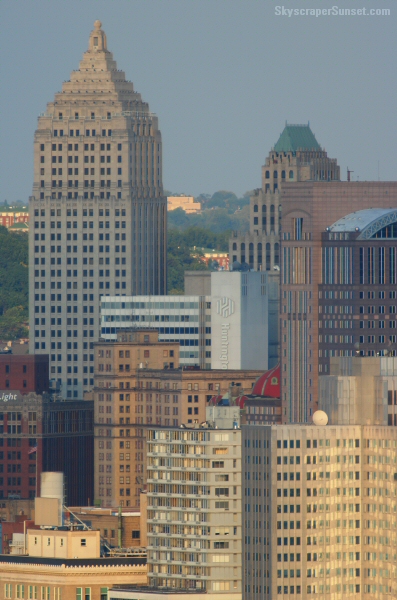 Heinz Field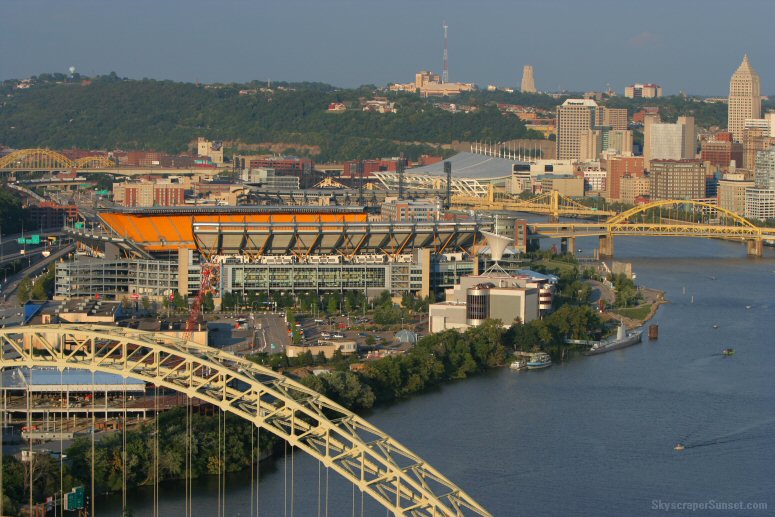 Pittsburgh Children's Hospital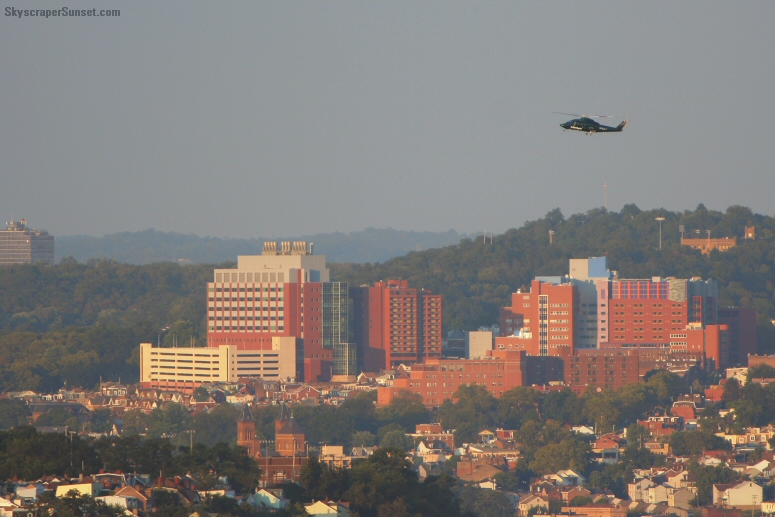 Westinghouse Tower (355 ft)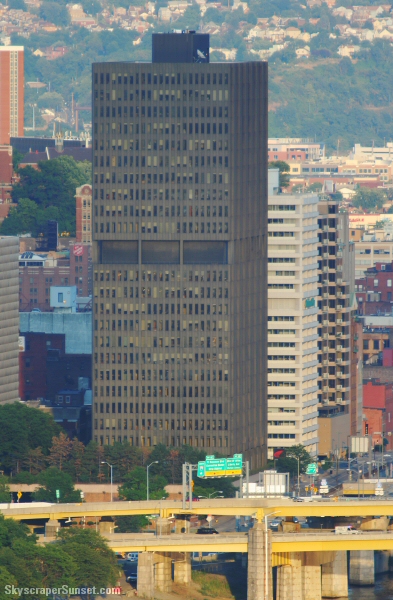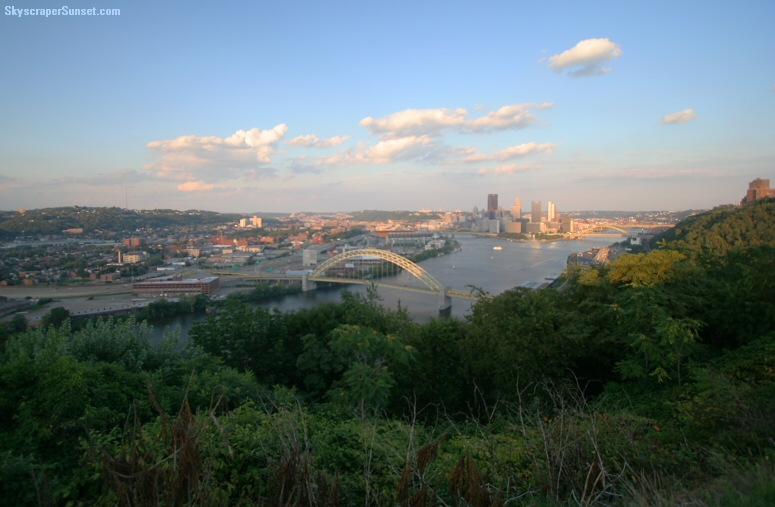 The Fountain at Point State Park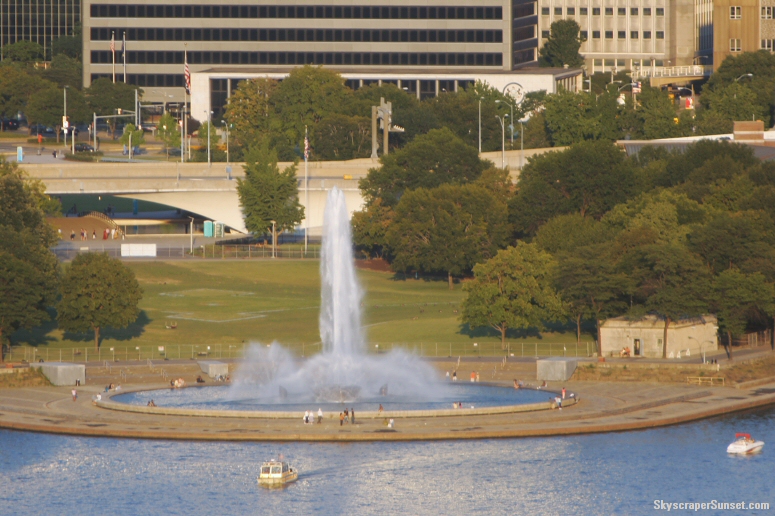 Neighborhood to the east above the Liberty Bridge