Philadelphia

City Hall Holiday Lighting: a project of the Center City District (CenterCityPhila.org)


November 30, 2005

About a year after unveiling a bright white permanent lighting scheme for City Hall on November 10, 2004, the building is once again the center of attention due to a unique holiday lighting display on the East and West portal areas.

On the first night of the display, I didn't know that the east portal was lit. Below are photos of the west portal only.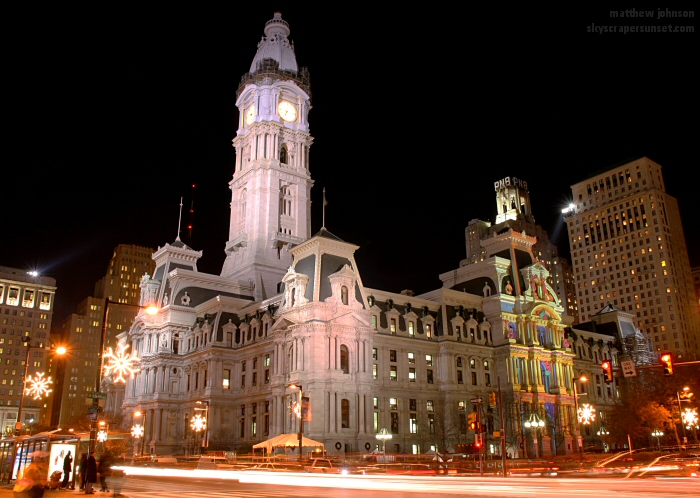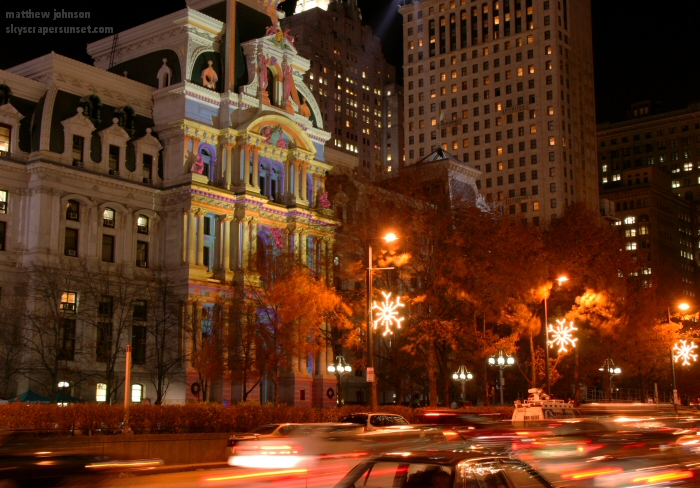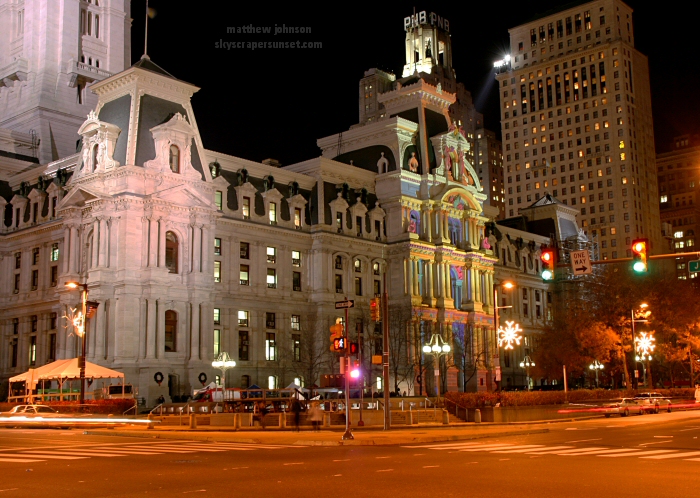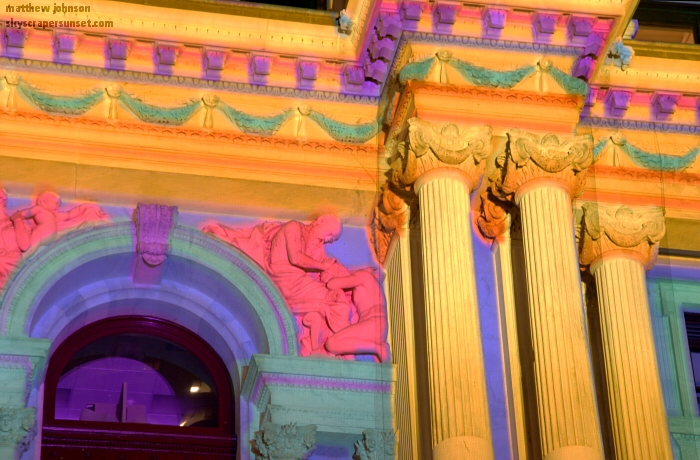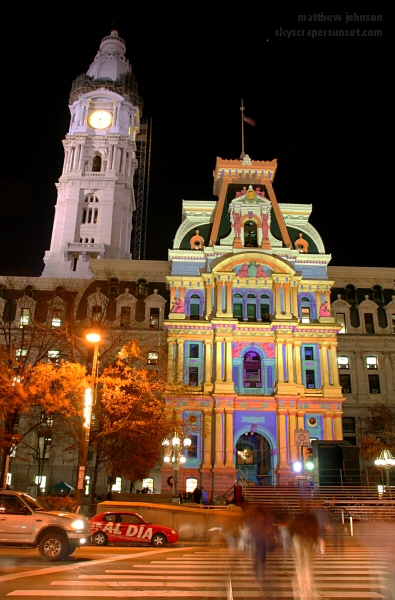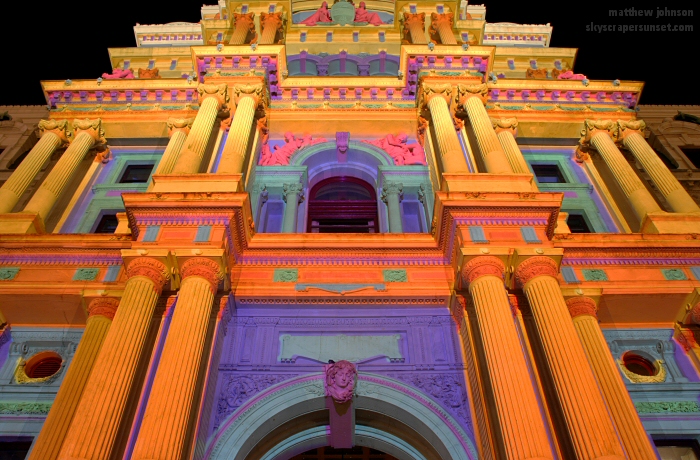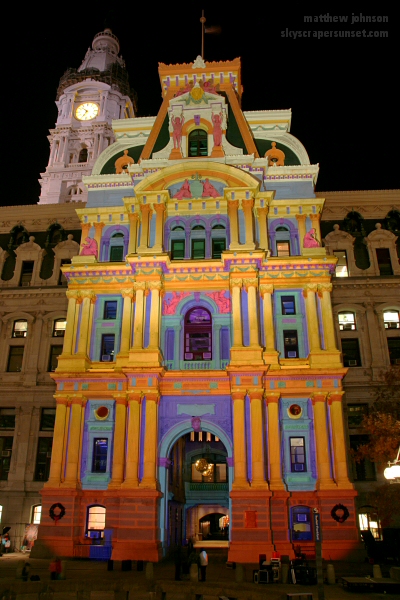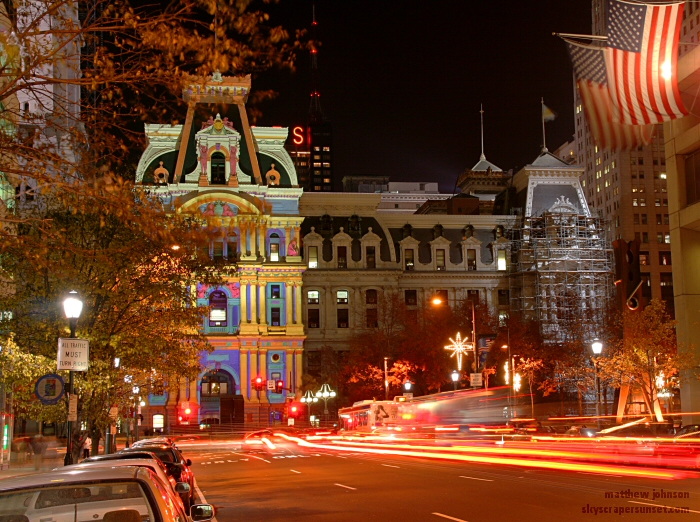 December 1, 2005

After hearing that the east portal was also lit and the the colors of each would be changing daily, I went back to the city for a second look the next day.


East portal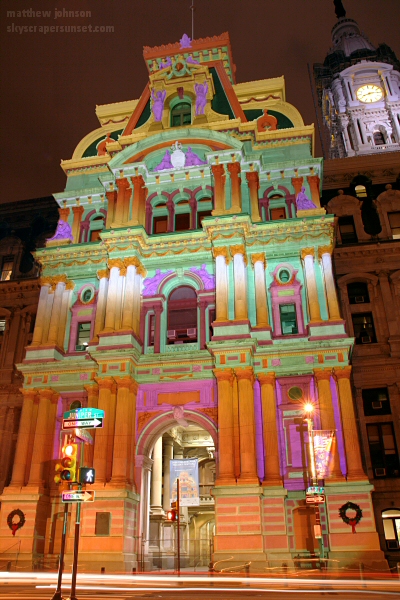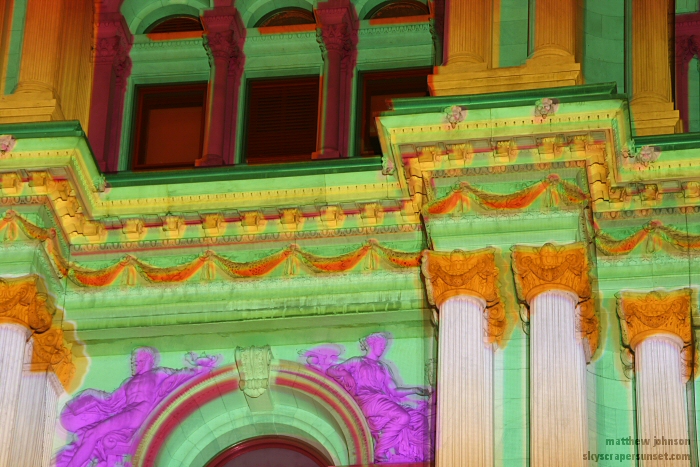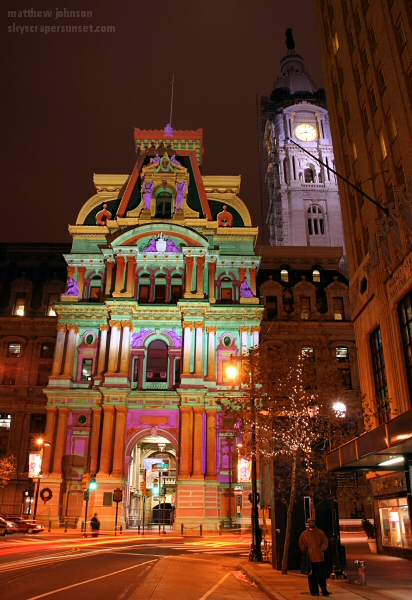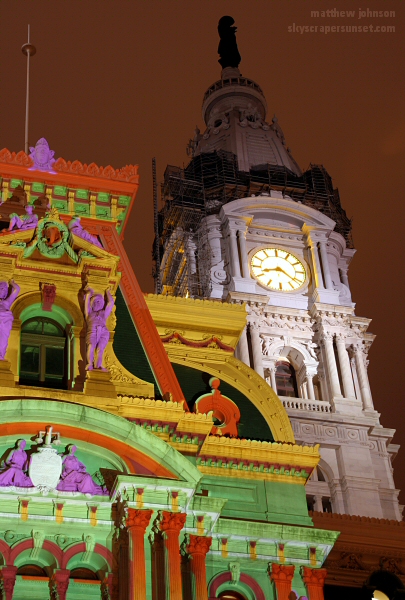 West portal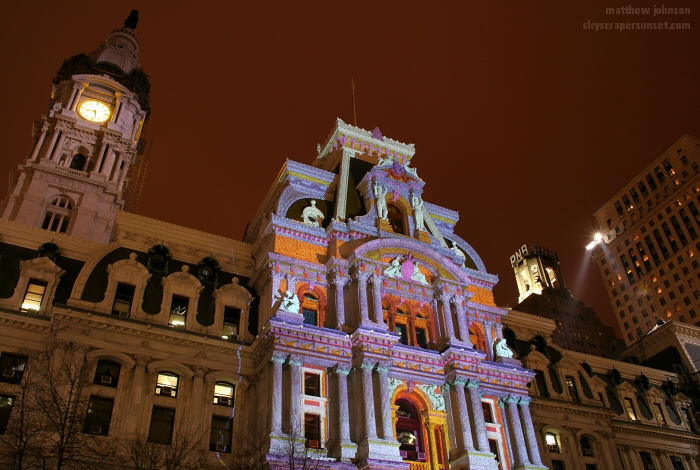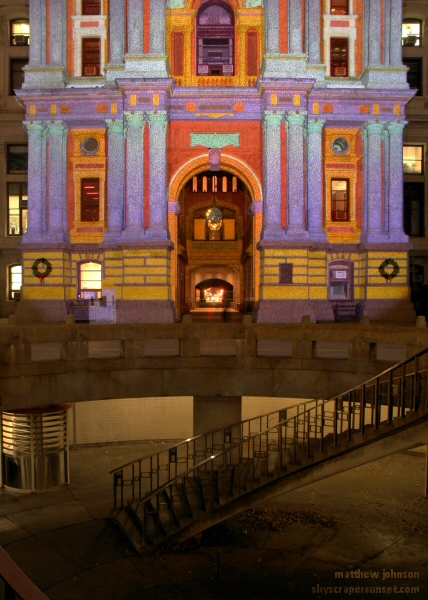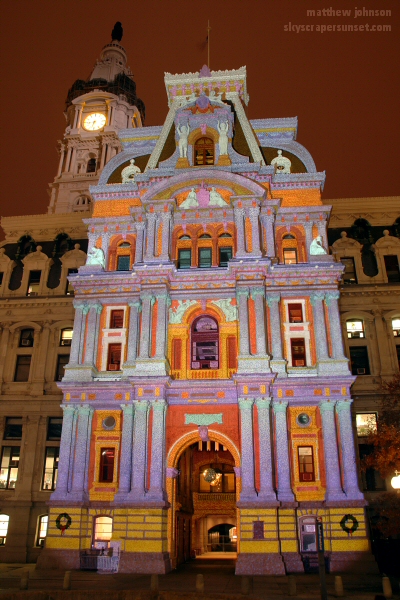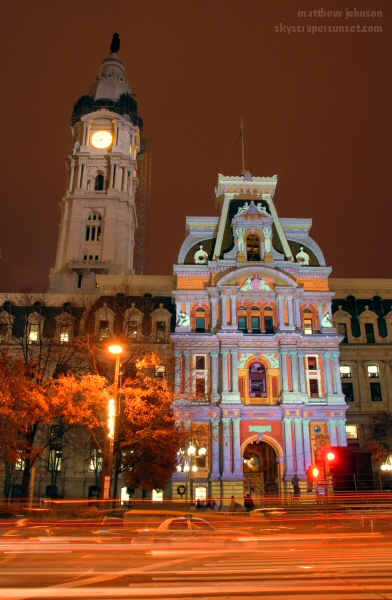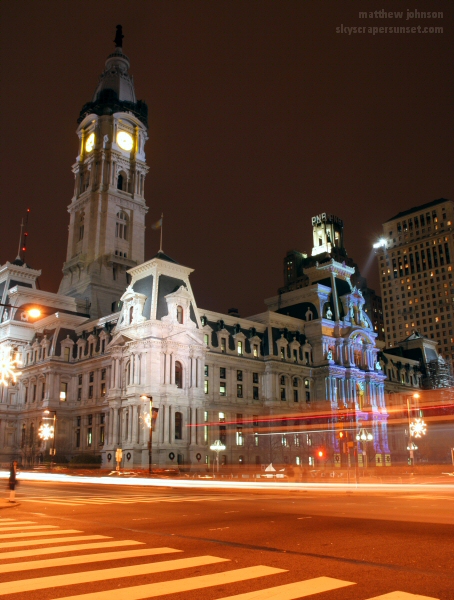 Bonus - Cira Centre night ligting