Jacksonville


April 14, 2005

The St. John's River runs directly through the heart of downtown Jacksonville, separating the area into what is known as the North Riverfront and South Riverfront. The North Riverfront is the more active of the two and is home to most of Jacksonville's prominent skyscrapers. The views from the South Riverfront are excellent, and are improved by proximity to the awesomely lit Friendship Fountain.

When convenience store workers get bored.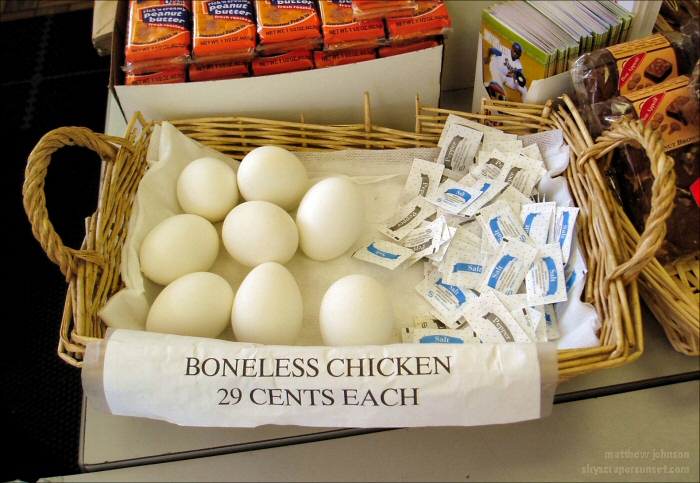 One view from the road on I95.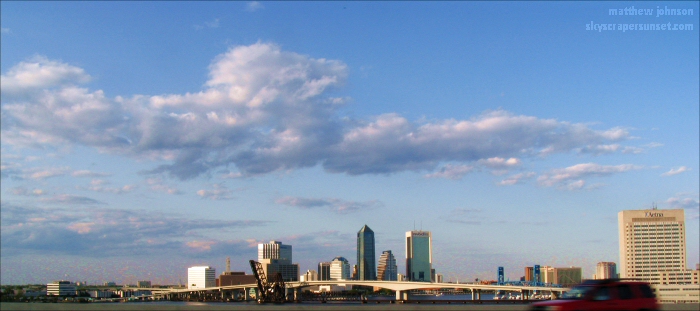 An aspiring model jumped in front of the camera while I talked to her father.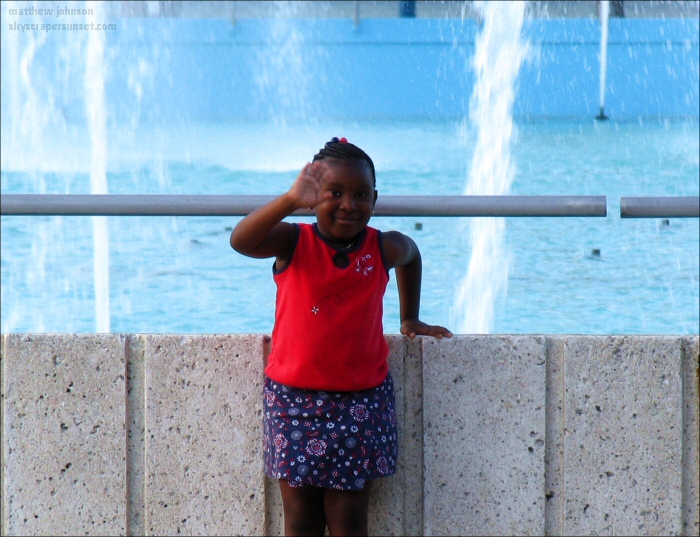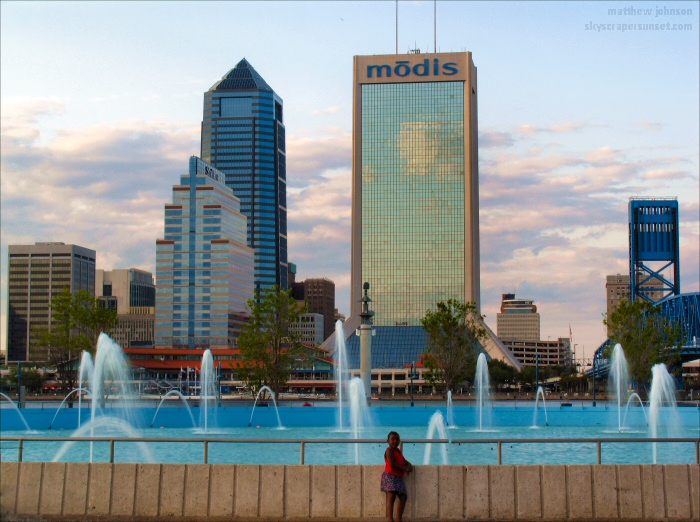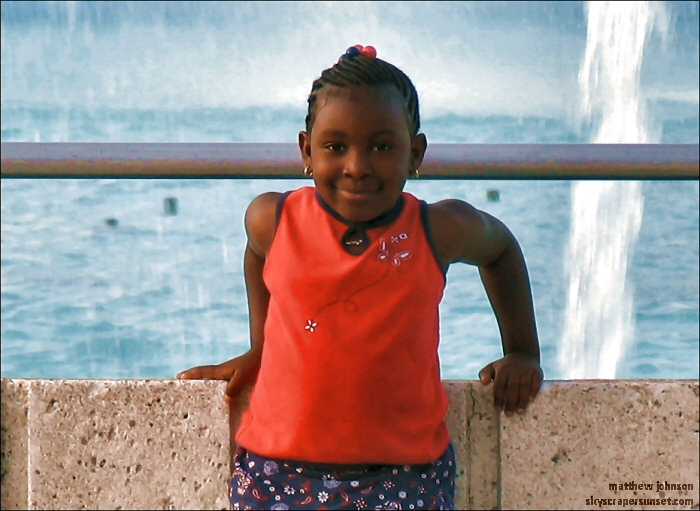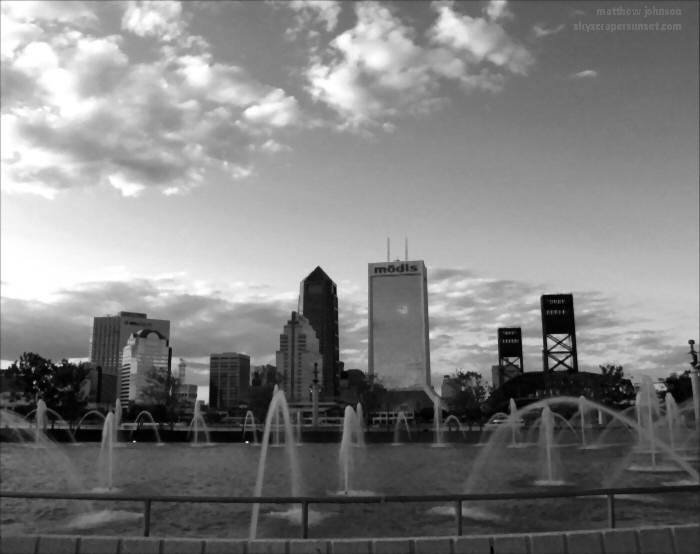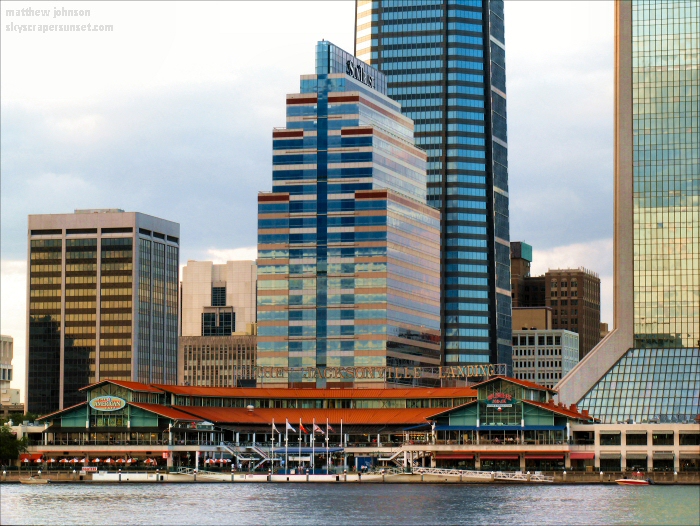 Goin' Places ferry arrives from the North Riverfront.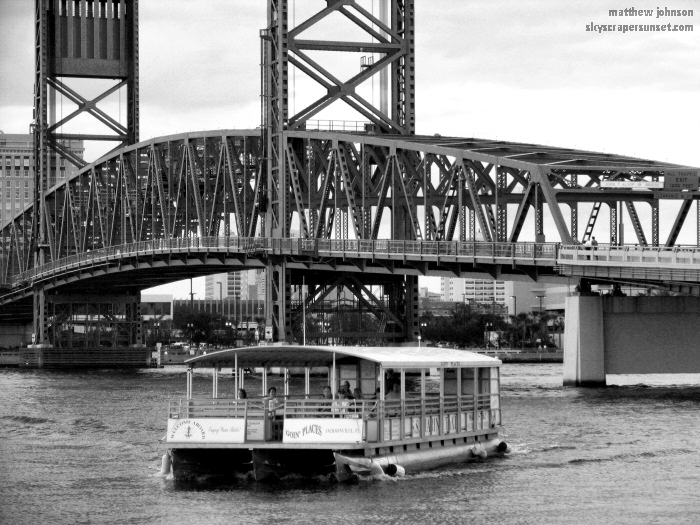 Two Prudential Plaza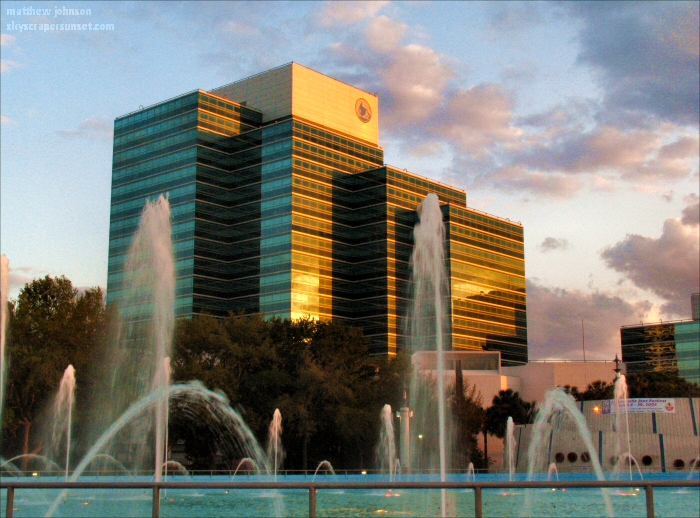 Main Street Bridge