Philadelphia


March 7, 2005

I had an appointment in Center City Philadelphia on the afternoon of March 7. I found a parking spot about a half mile from my destination, but arrived 45 minutes early and had plenty of time to walk a few extra blocks. The temperature reached an unbelievable 69 degrees in the afternoon. The daytime group of photos here were taken between 1:30 and 3:00 PM.

The new Cira Centre (436 ft) from the site of the Comcast Center, which will become Philadelphia's tallest at 975 ft.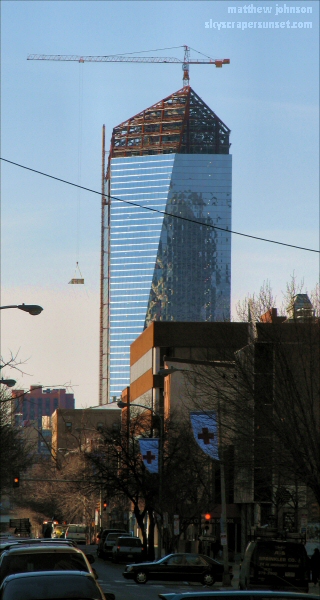 Digging the foundation of the Comcast Center (from the west)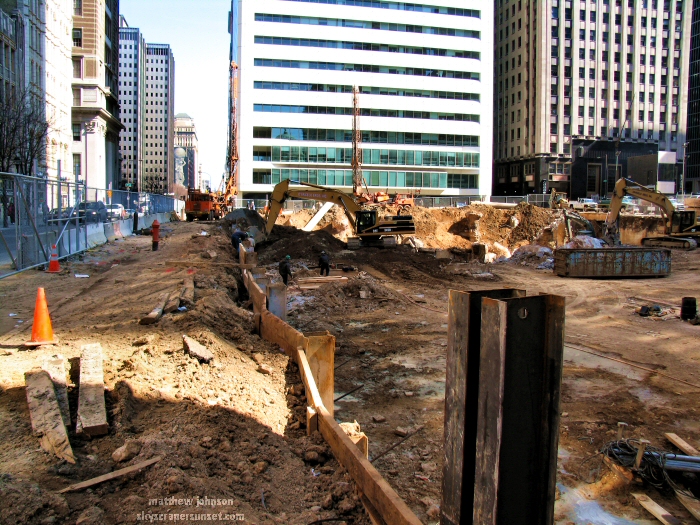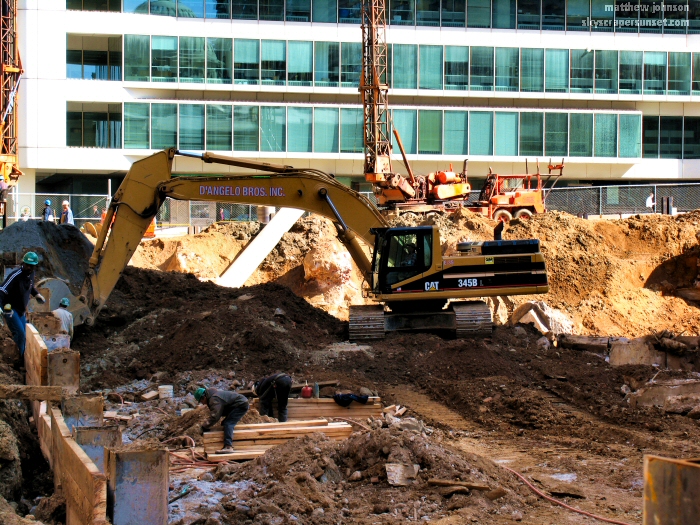 From the east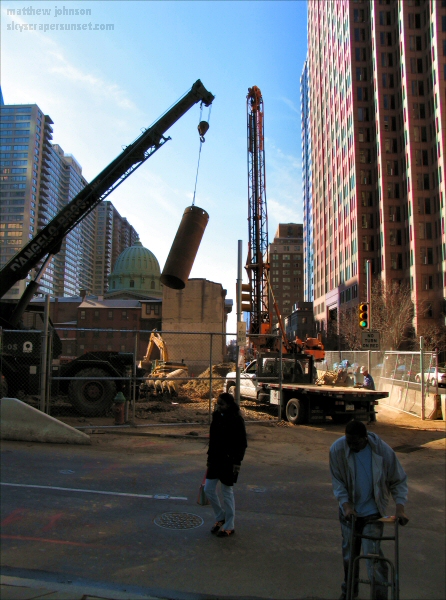 Down in Rittenhouse Square: looking north along South 18th Street, with the Mellon Bank Center in the distance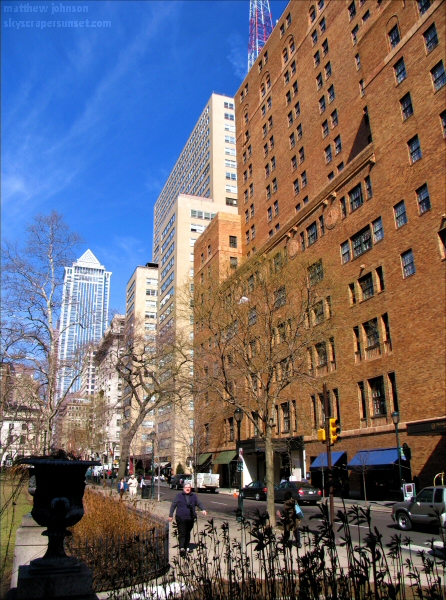 Looking north from South 17th Street: The Architect's Building in front of One and Two Liberty Place, with 1616 Walnut Street on the right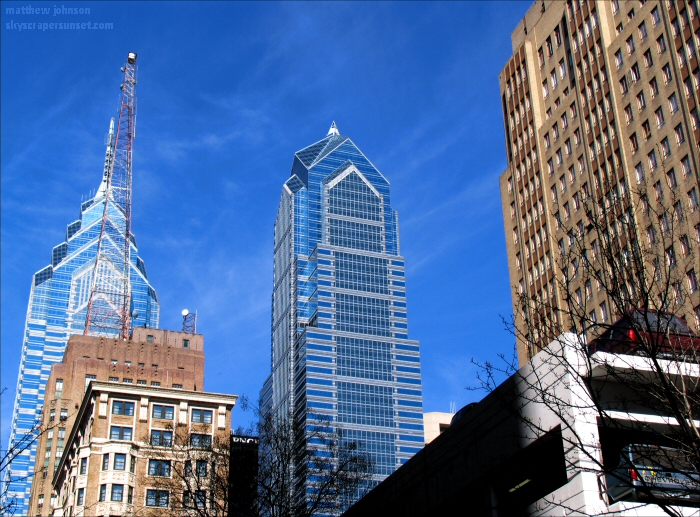 Two Liberty Place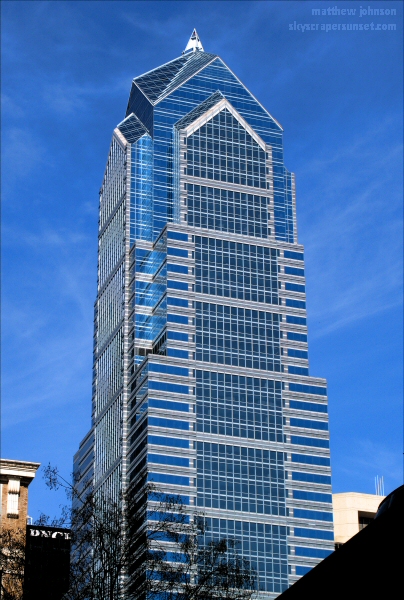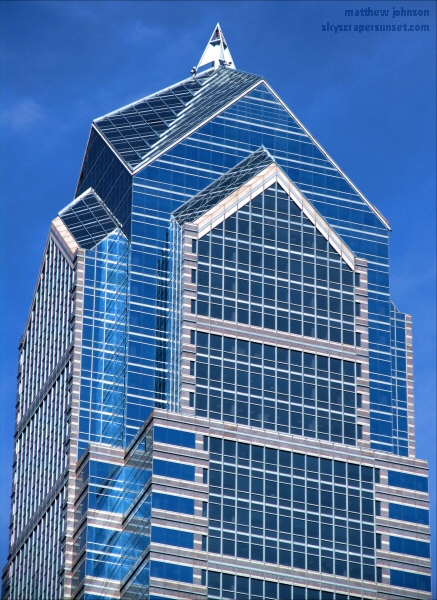 Up on Vine Street: the newly renovated Stiles Alumni Hall, part of Drexel's Hahnemann University Hospital and Medical School. It's at North 15th and Callowhill Streets.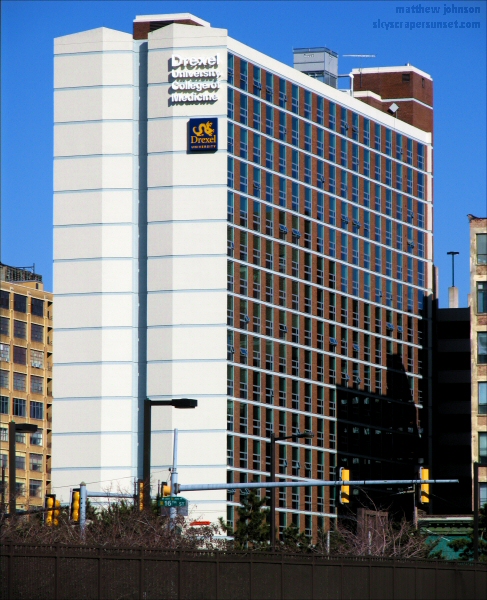 I went home for a while, and came back a bit late to catch the peak of what was an awesome sunset. But there was a bit of sunset remaining when I made it to the area of the Cira Centre, our soon-to-be-completed skyscraper in West Philadelphia. This view is from the southeast, on the eastern side of the Market Street Bridge.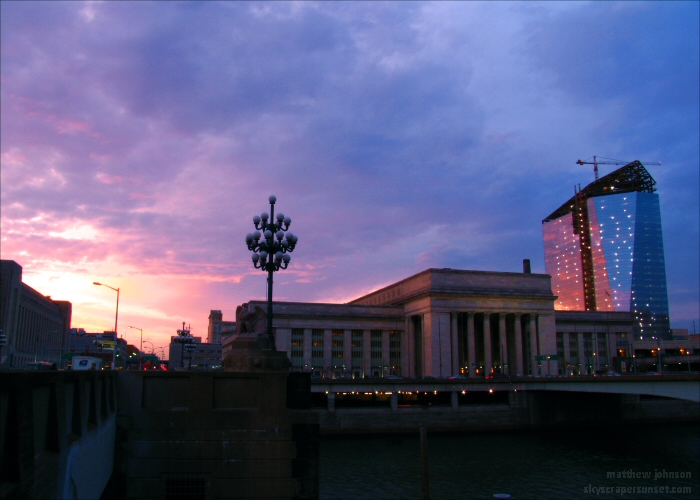 Looking east on Market Street from the same spot, with 2000 Market Street in the foreground.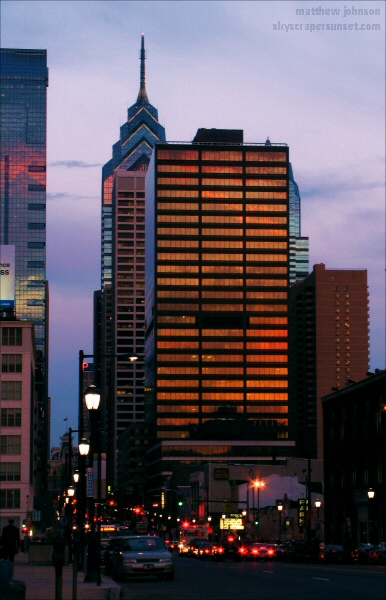 Looking east from across the Schuylkill River along Chestnut Street.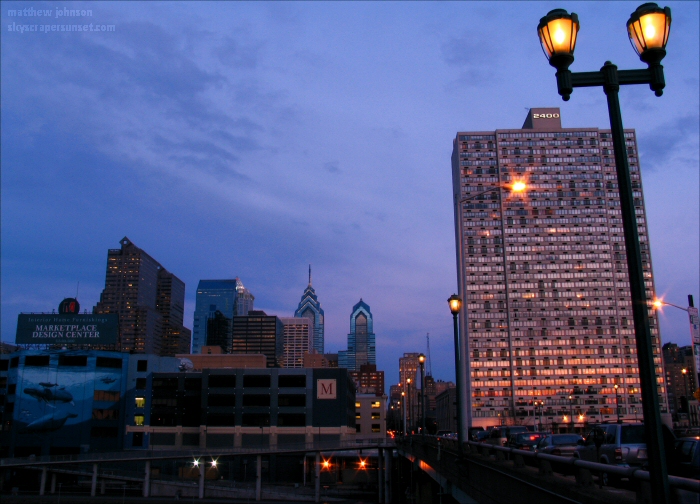 30th Street Station, the Cira Centre, the Market Street Bridge above the Schuylkill River, and the Schuylkill River Path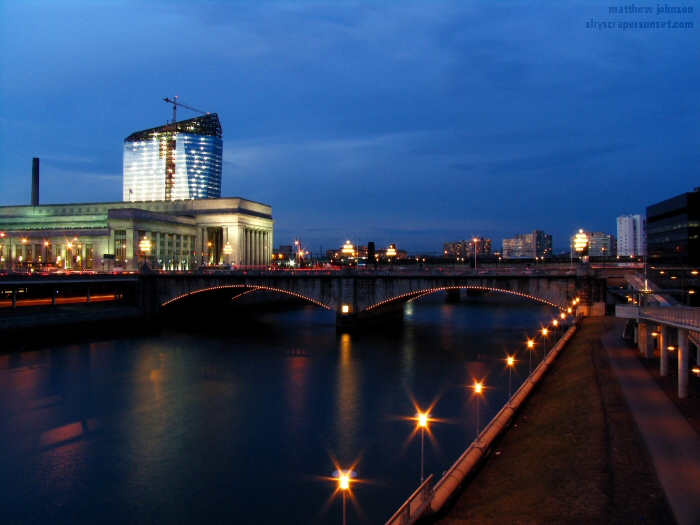 Mural near 23rd and Market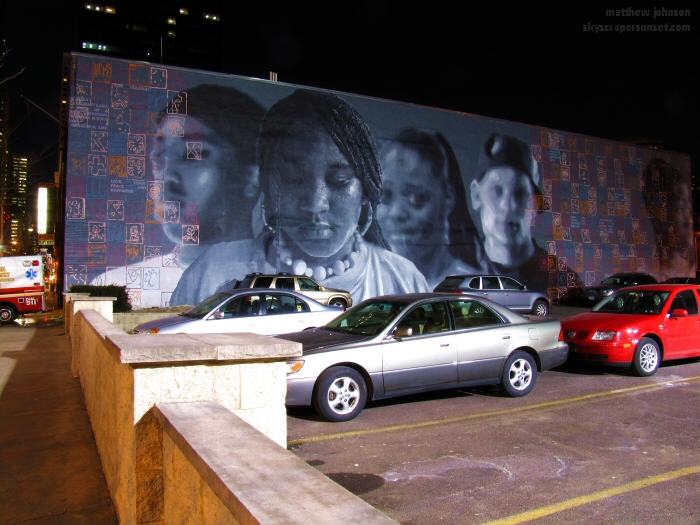 Looking south from the Chestnut Street Bridge toward the Walnut Street Bridge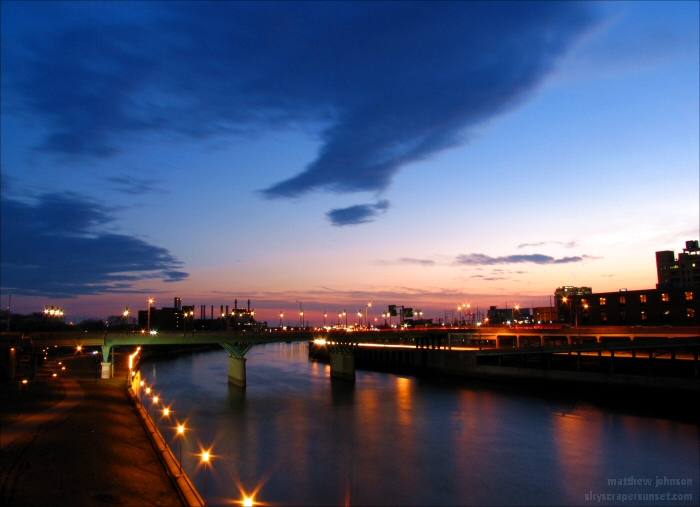 Looking east along Chestnut Street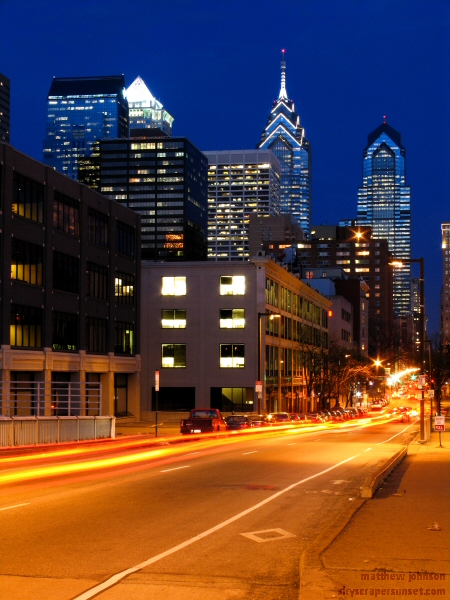 Walnut Street Bridge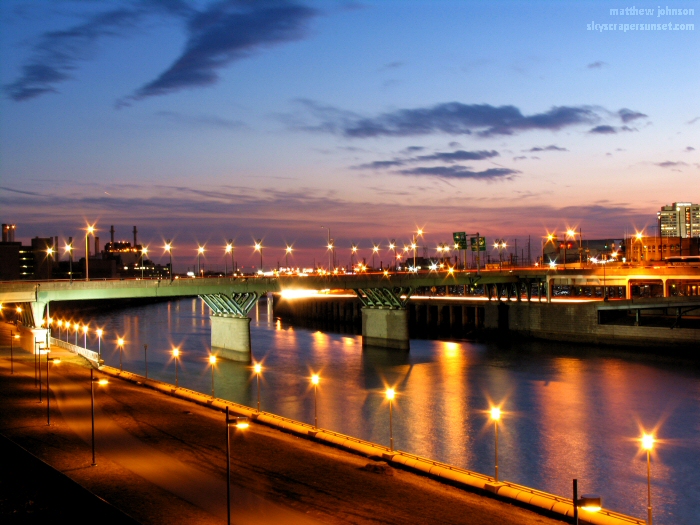 2400 Chestnut and Center City skyscrapers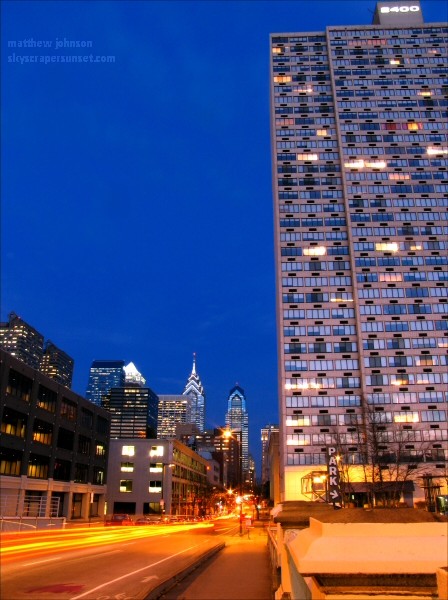 Liberty Place reflects the sunset