Philadelphia


February 14, 2005

A few hours before the start of the Knicks at the 76ers NBA game in South Philly, I got a call with a great offer on near-courtside seats. After recruiting a coworker to join me, we were on our way.


Pat Croce watches Kyle Korver inbound to Allen Iverson just after tip-off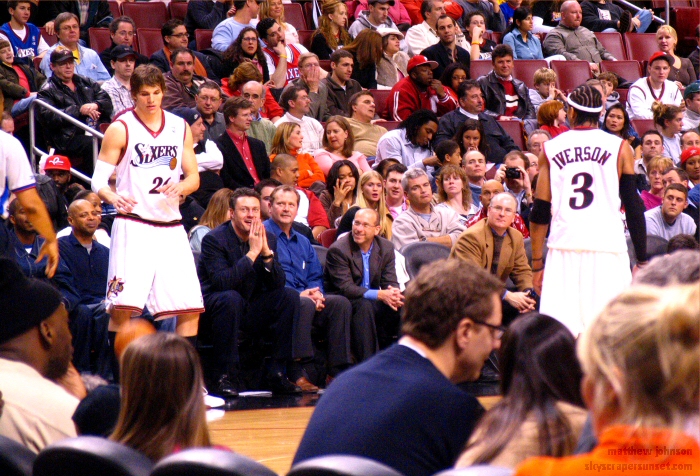 Knicks shoot a free-throw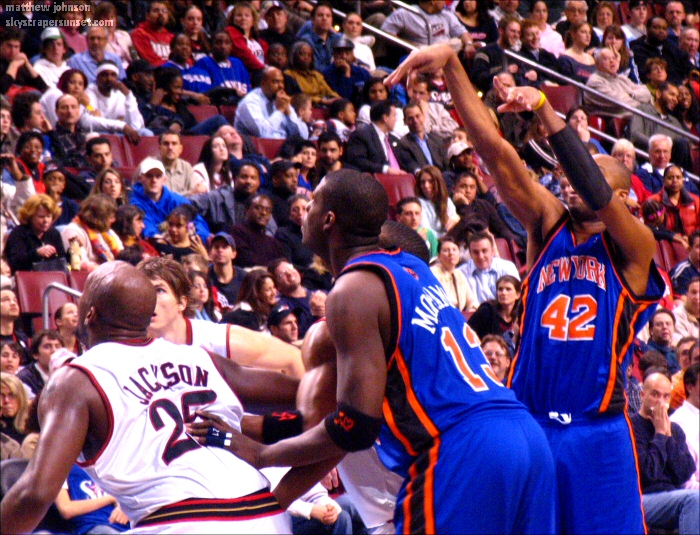 Anfernee "Penny" Hardaway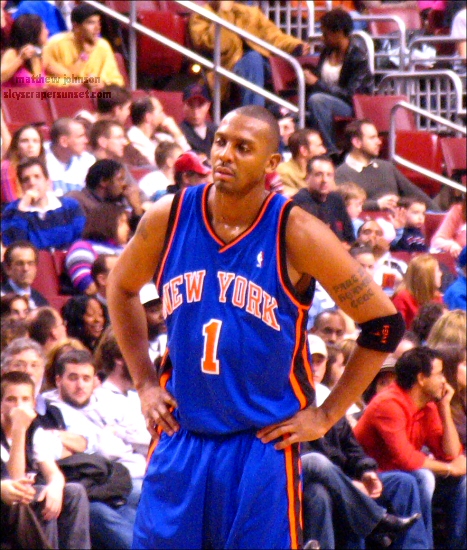 View from my seat during halftime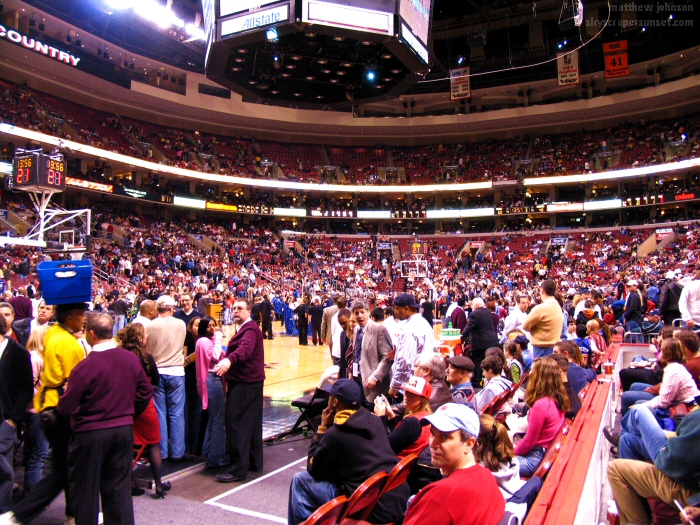 A dancer walks out for the show, drawing interest from the guy in the navy hat.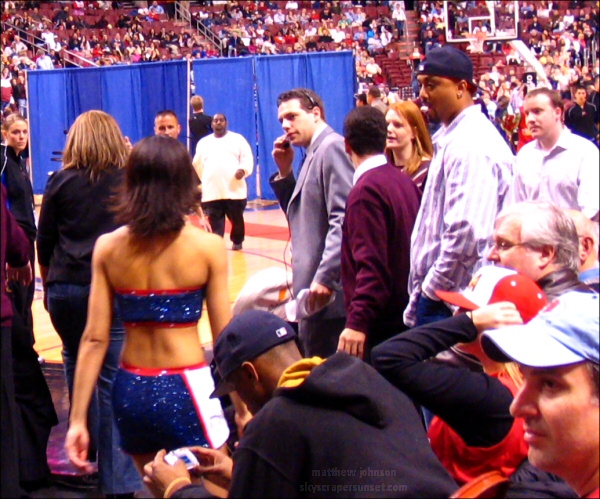 Sixers leave the Knicks standing still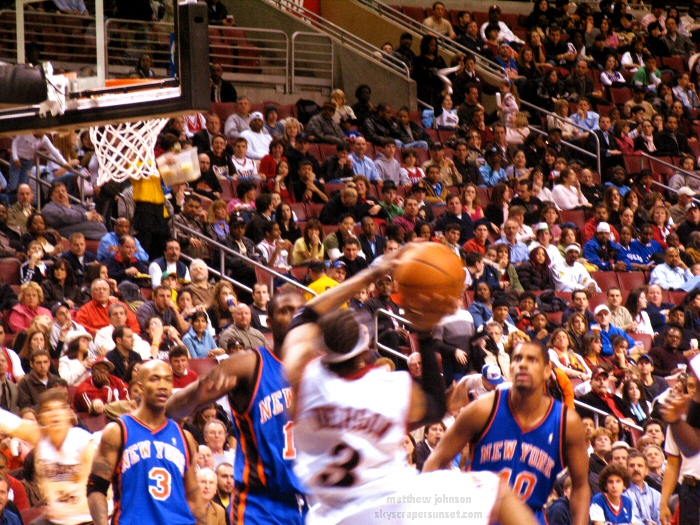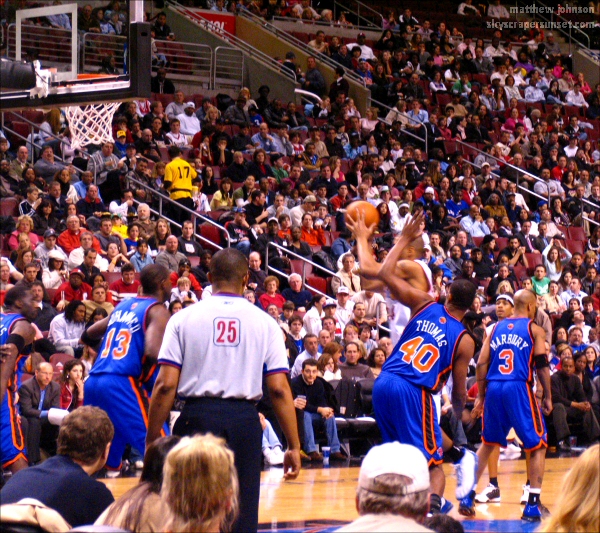 Corliss Williamson pump-fakes Kurt Thomas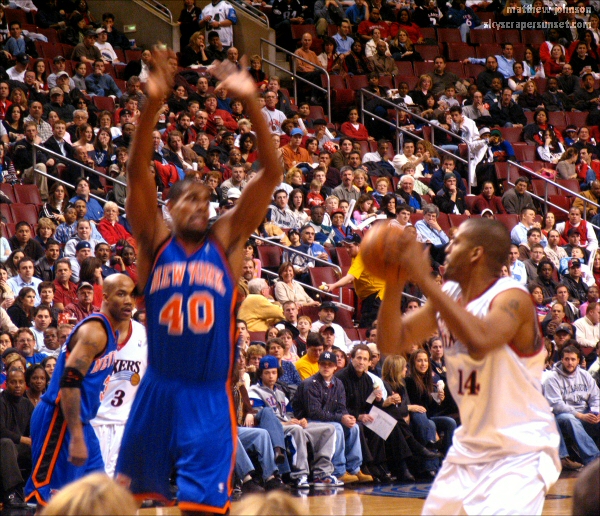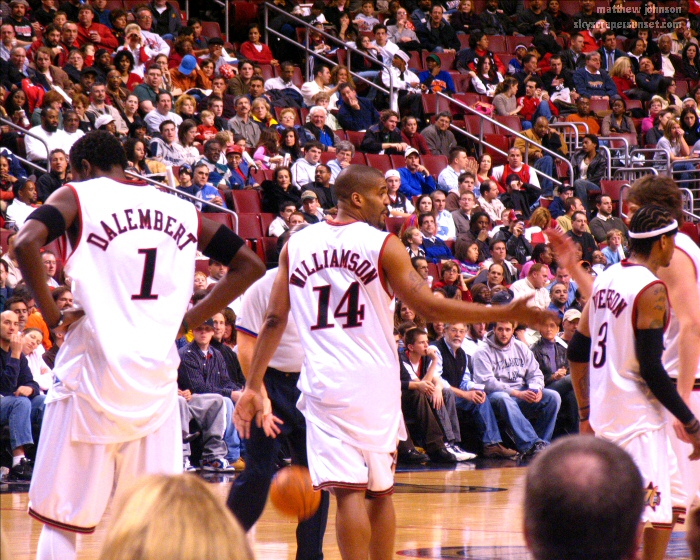 Williamson shoots a third-quarter free-throw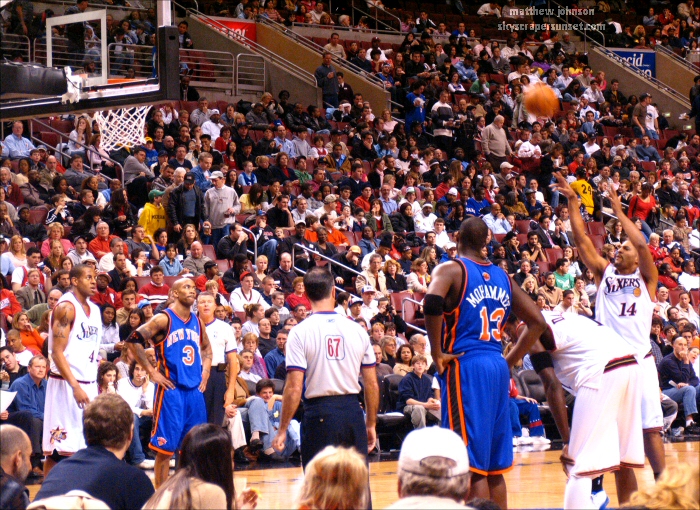 Hip-Hop, the Sixers mascot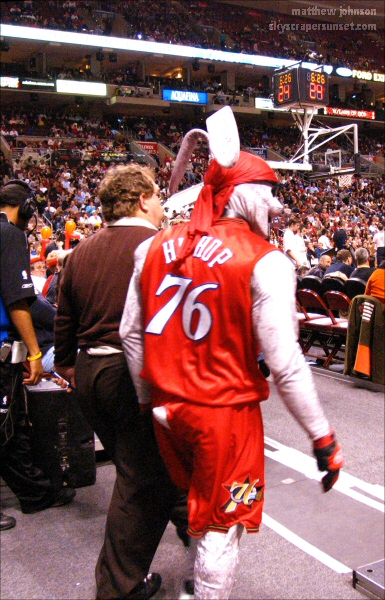 The camera crew tries to get this couple near us to kiss on the big screen, but since they were father and daughter, a kiss on the cheek was all they would offer. Of course, the Philly crowd let them have it with BOOOs.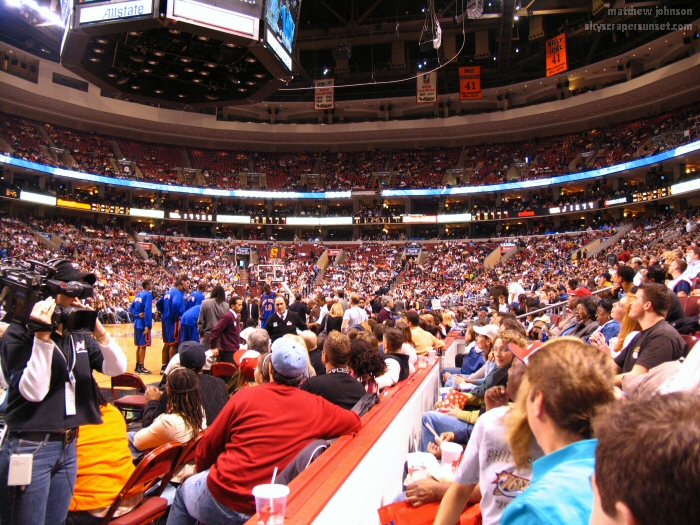 An interview of the Figure Skating World Championship winner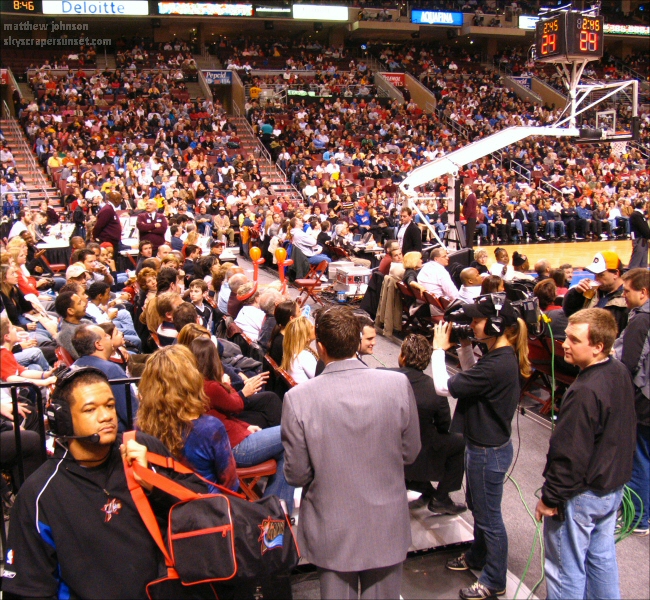 Terrible view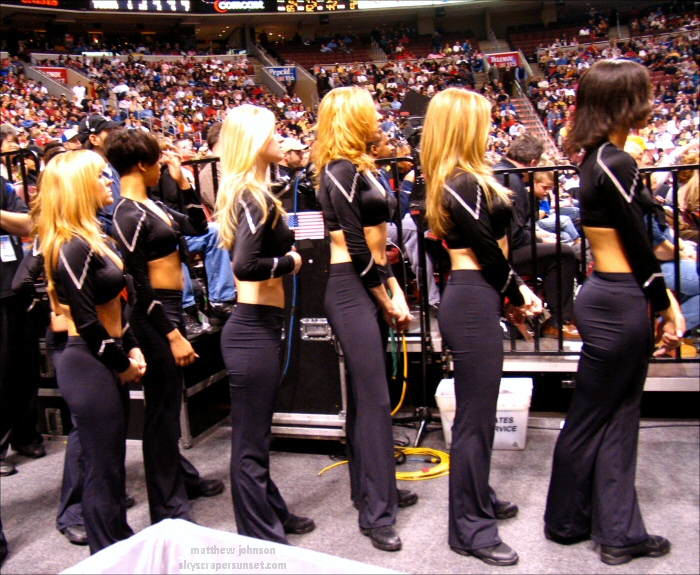 Showdown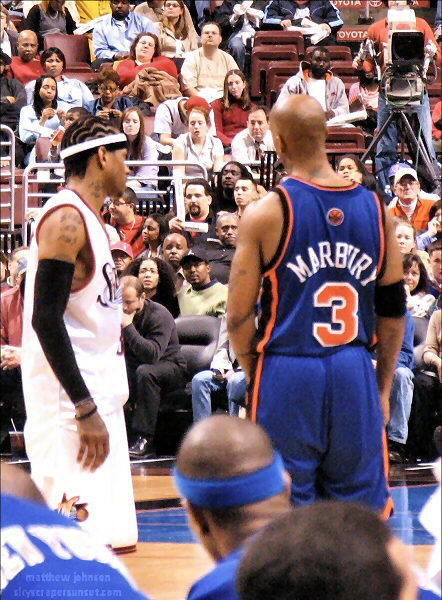 Aaron McKie over Trevor Ariza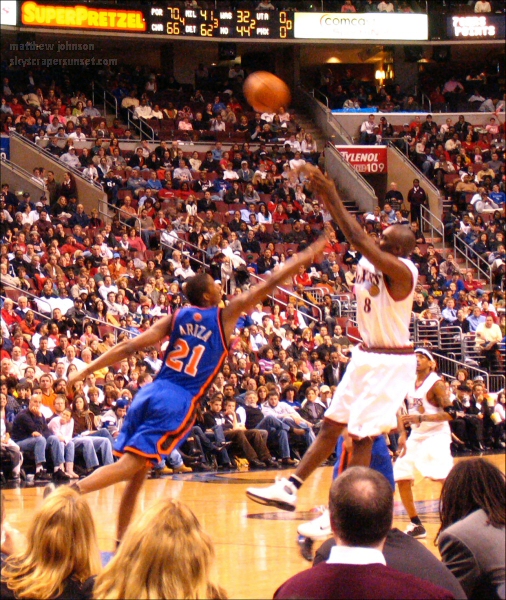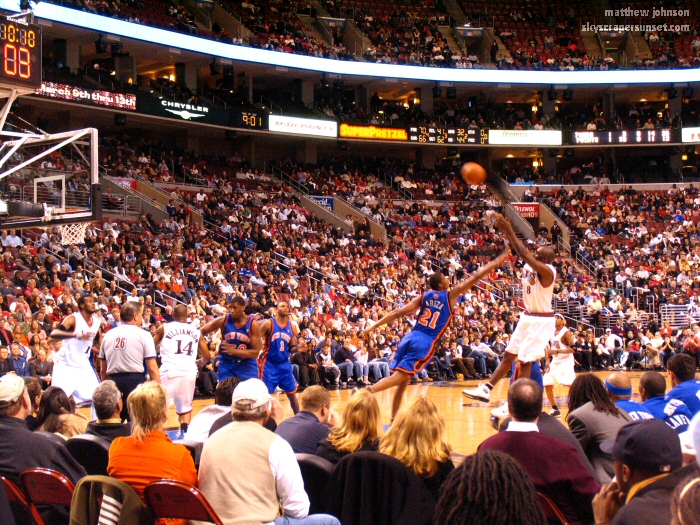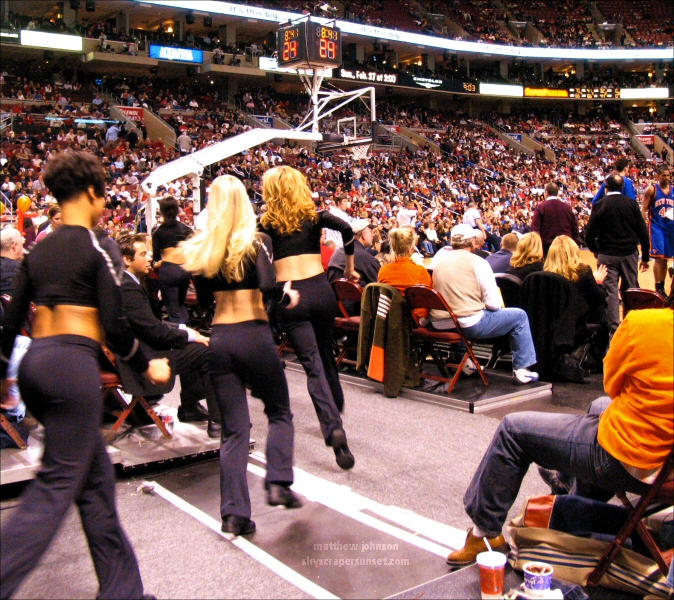 Iverson going to the hoop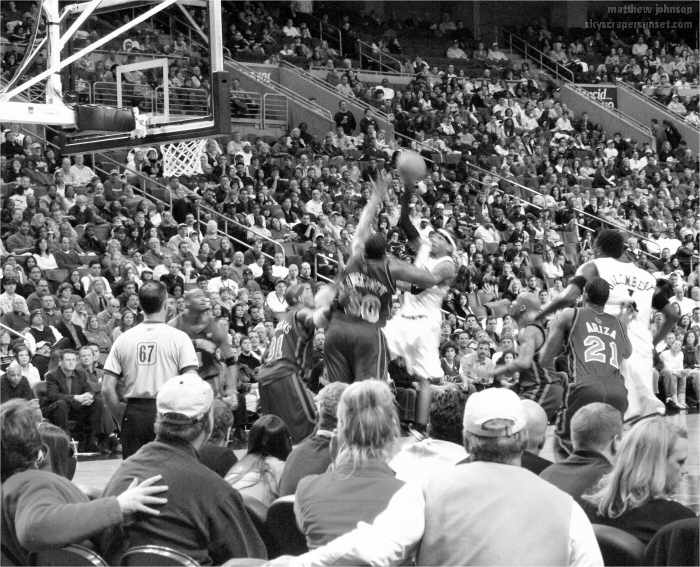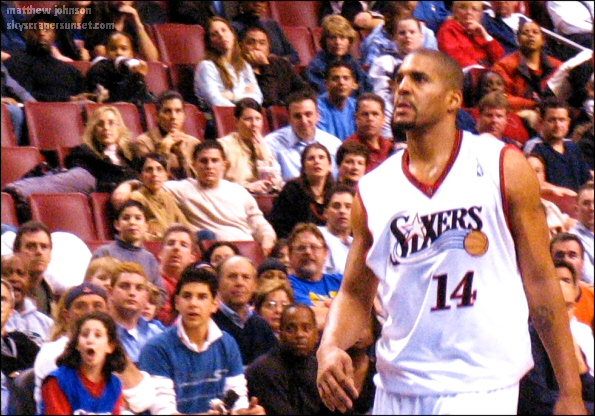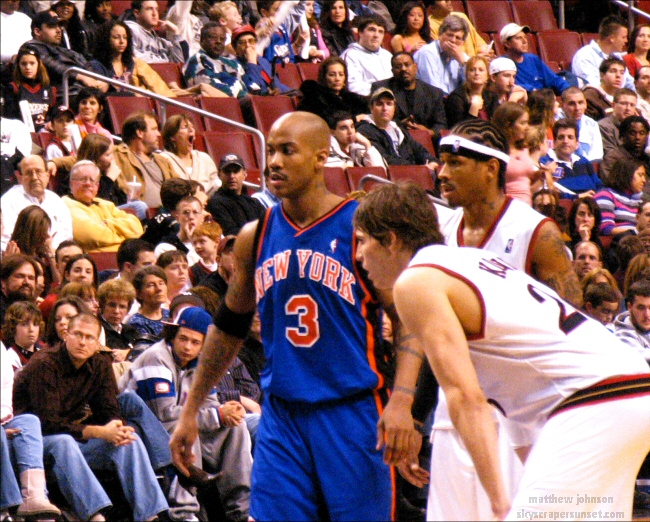 Iverson, Marc Jackson, and Williamson try to prevent Jerome Williams and the Knicks from battling back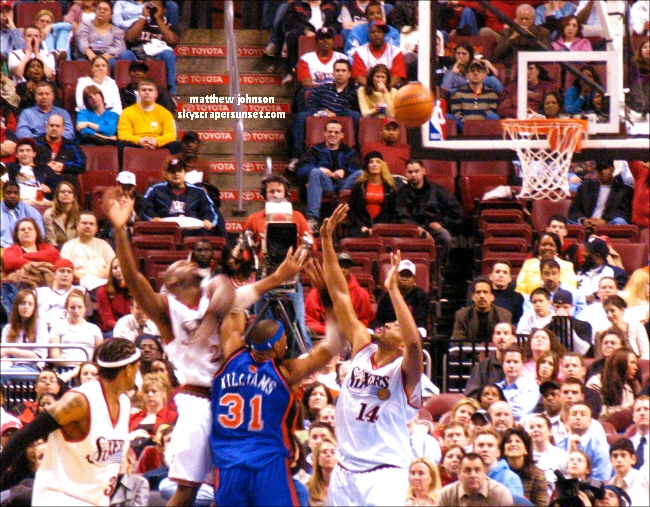 With the Knicks up 102-100 with 2:53 remaining, none of the players can remain seated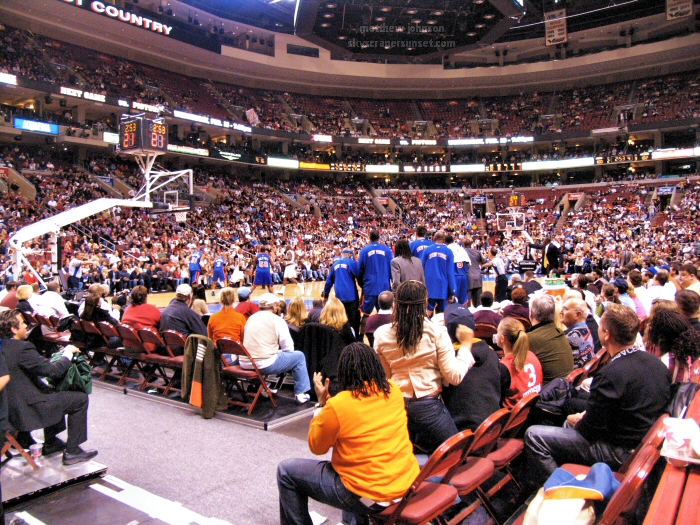 An exhausted Michael Sweetney takes a breather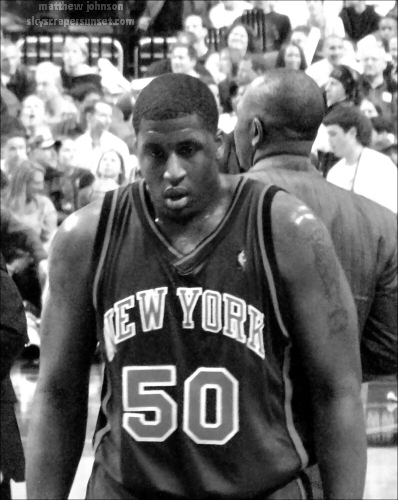 Hip-Hop and his ladies fire T-shirts into the crowd to keep the energy high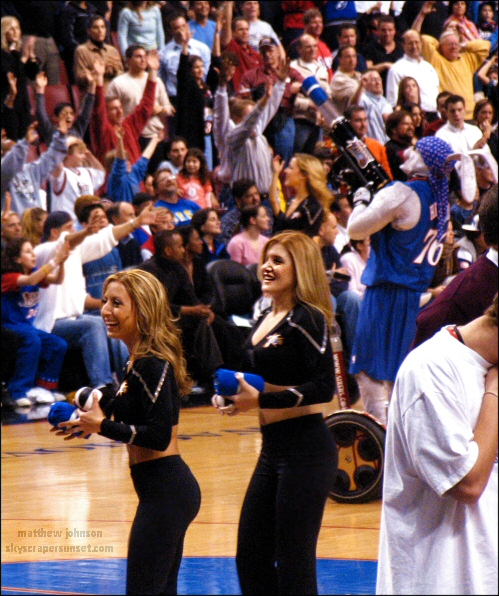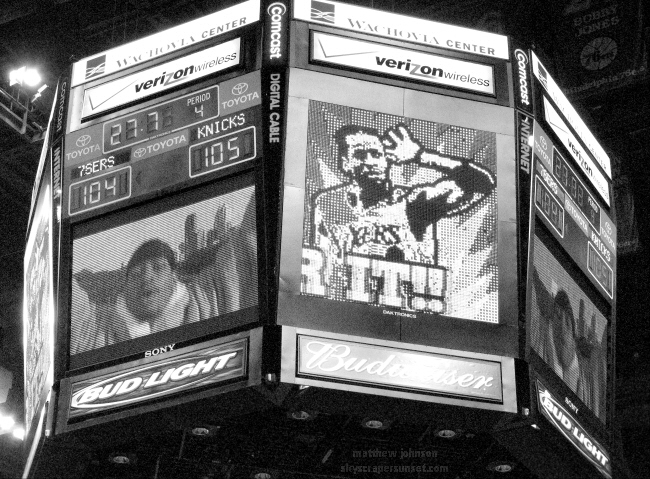 With a 1 point lead, the Knicks hold for a good shot, but Marbury blows this one that would have put them up by 3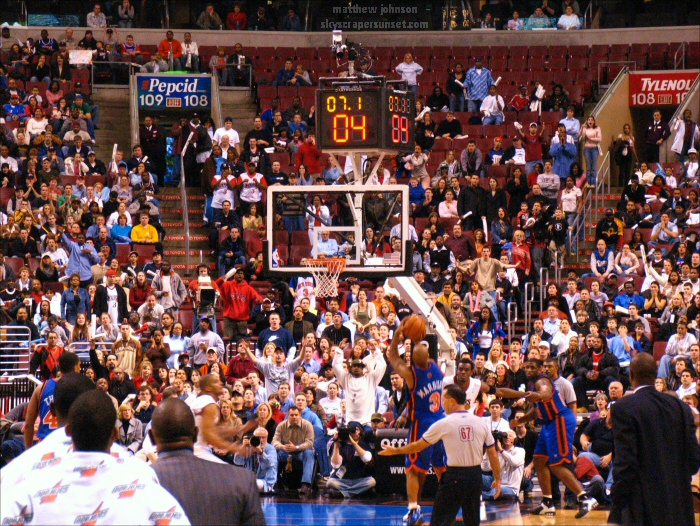 The crowd is on its feet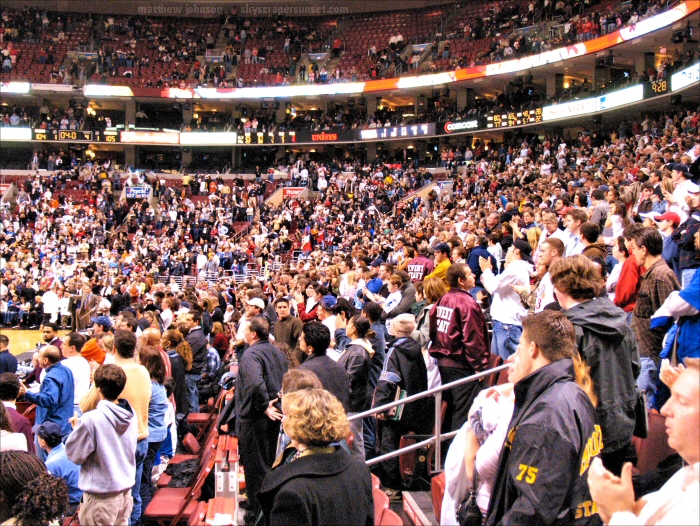 For the Sixers last shot, we know who's getting the ball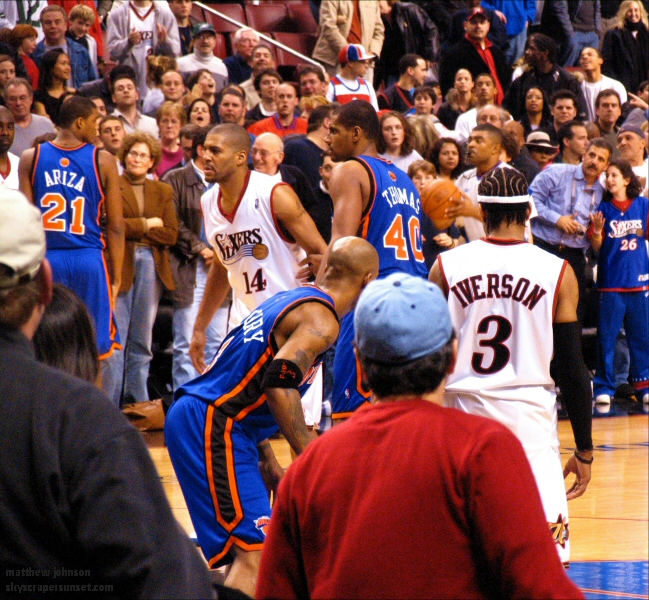 The crowd goes nuts after Iverson's winning basket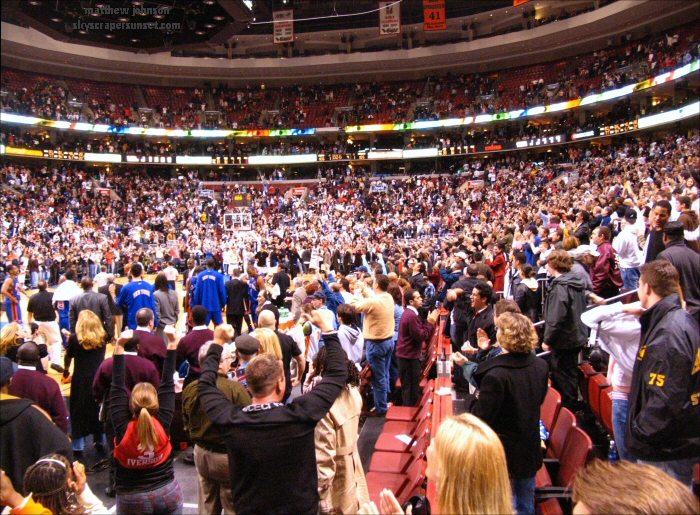 With just 1 second left, the Knicks can do nothing