Philadelphia


January 1, 2005

Although it always seemed like an interesting experience, I honestly doubted that I would ever see the Mummers' Day Parade, since it required actually getting up and doing something on the day after New Years Eve, better known to most people as New Years Day. But somehow, this year I was able to get up at 8 AM to make it to Philly in time for the early morning Comics section of the parade.

A new sign? Strange I had never noticed it before (near 16th and Cherry).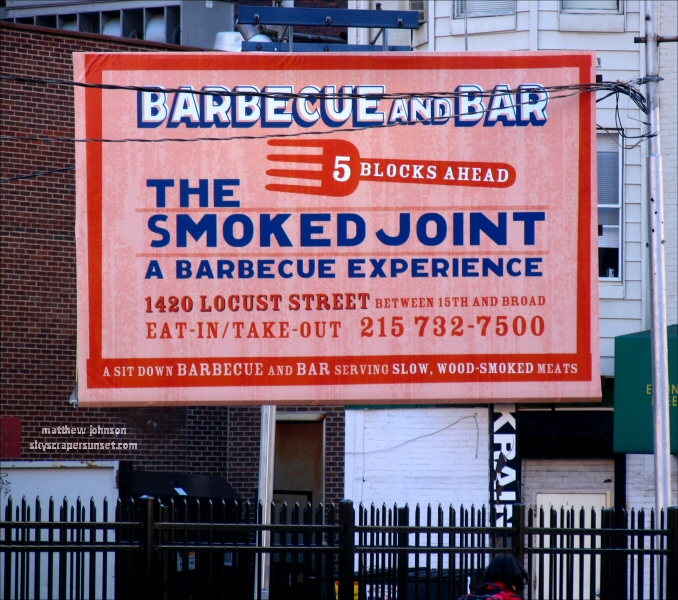 On the Ben Franklin Parkway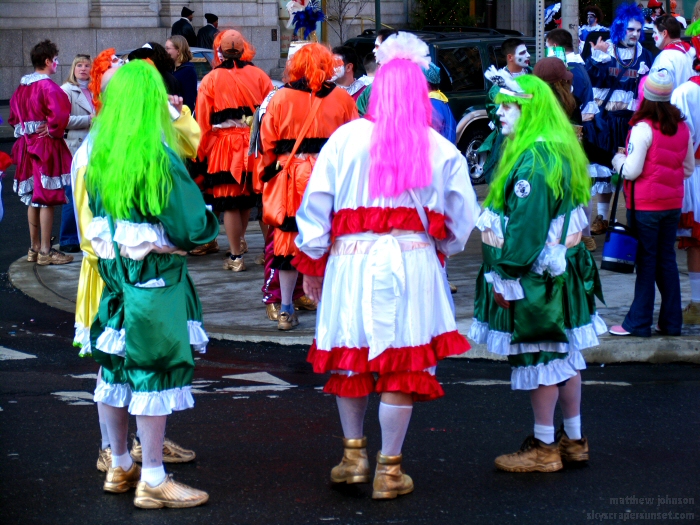 The weather was unseasonably warm - over 60 degrees.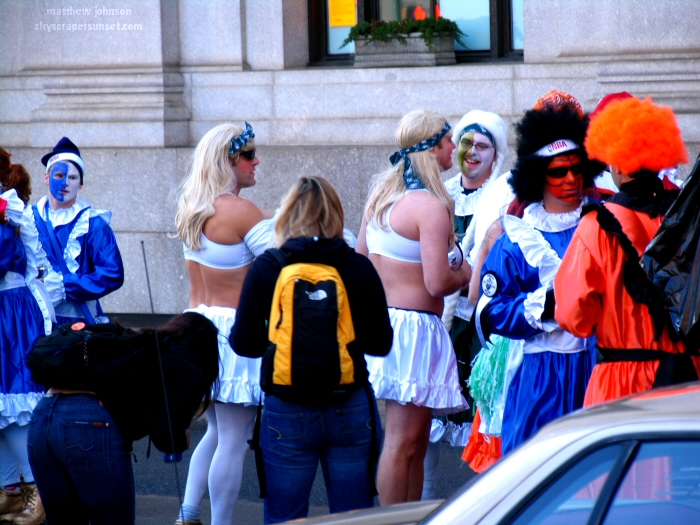 Bright outfits on 16th Street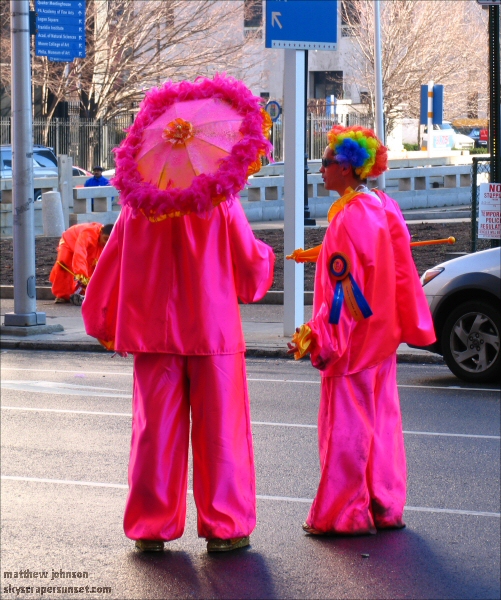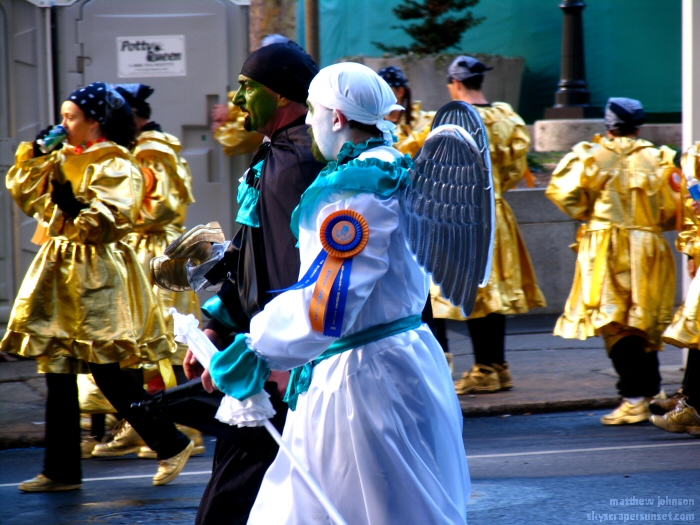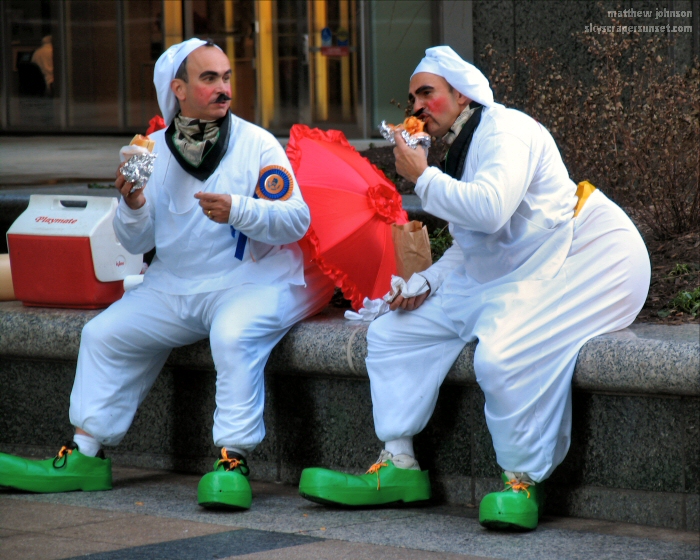 A float on Market Street, with the Masonic Temple in the right background.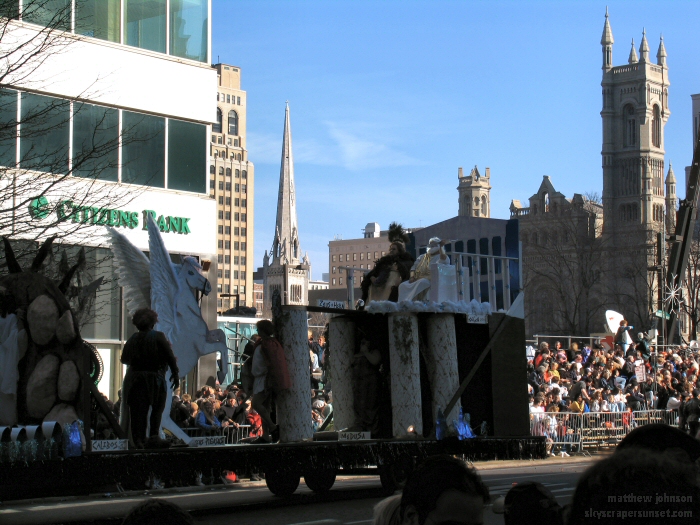 Is he pointing at me?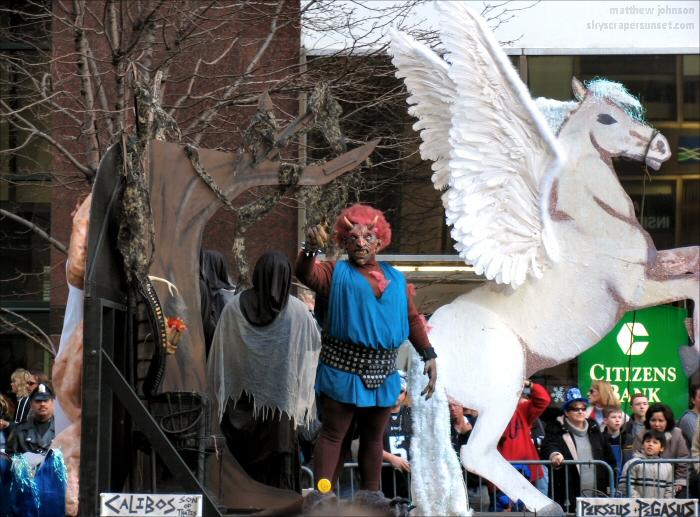 Love it or hate it, Claes Oldenburg's 45 ft. clothespin in the Centre Square Plaza has been there since 1976.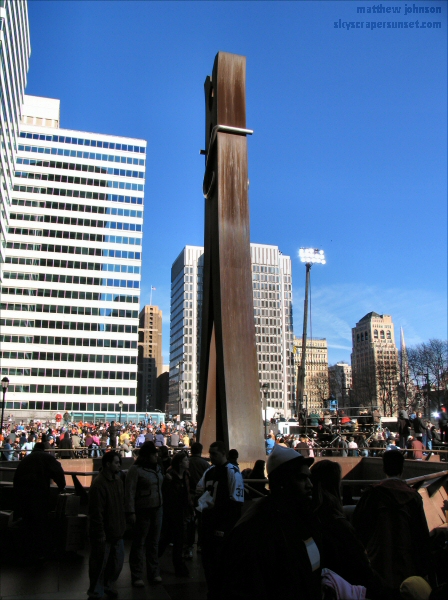 Don't talk to strangers!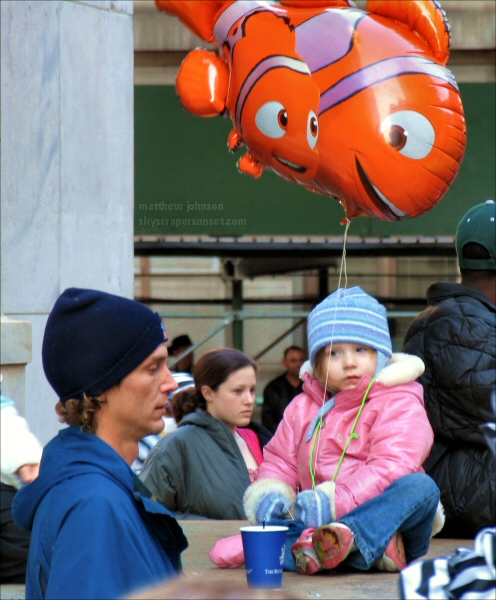 On to South Broad Street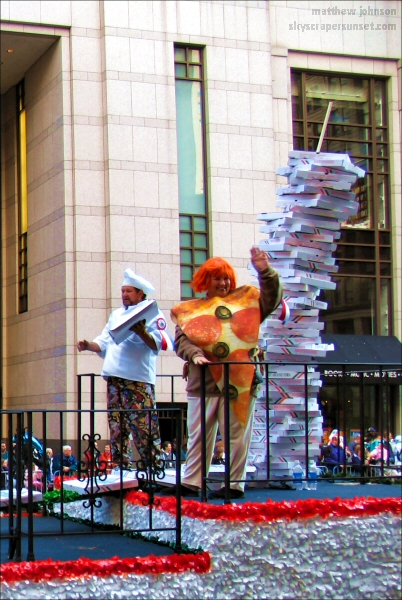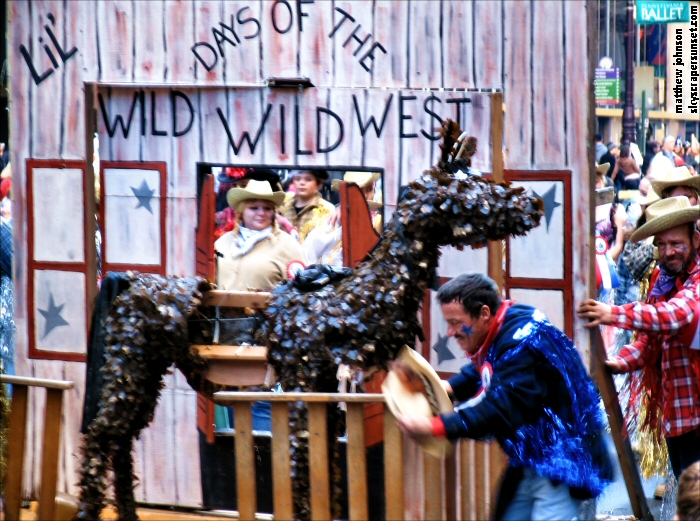 Buffet in front of the Ritz-Carlton Hotel.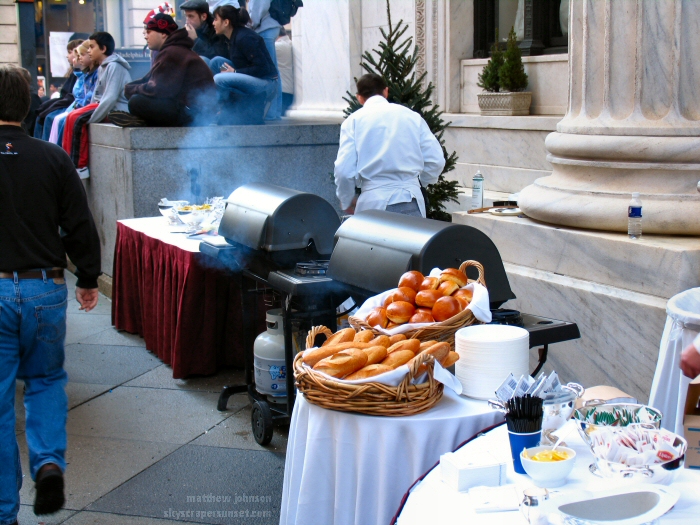 Looking east down Chestnut Street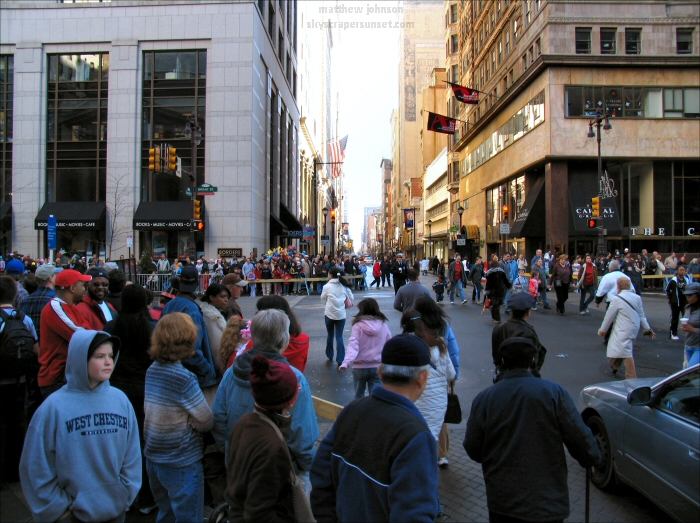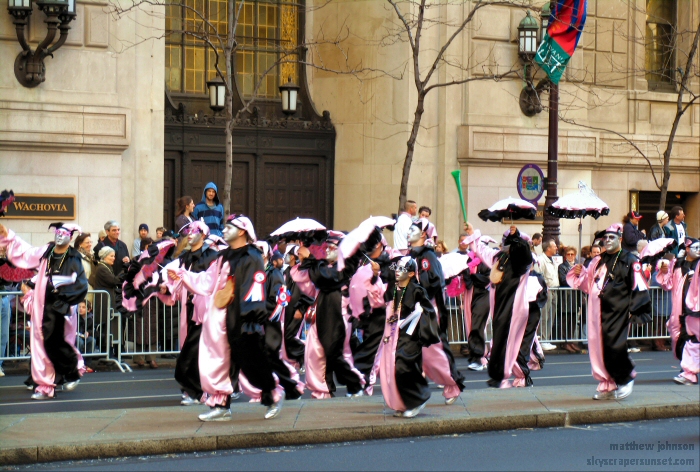 Land Title and Trust Building Annex from the northeast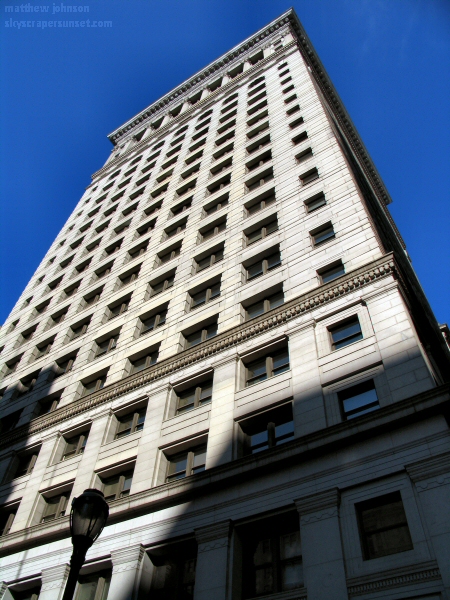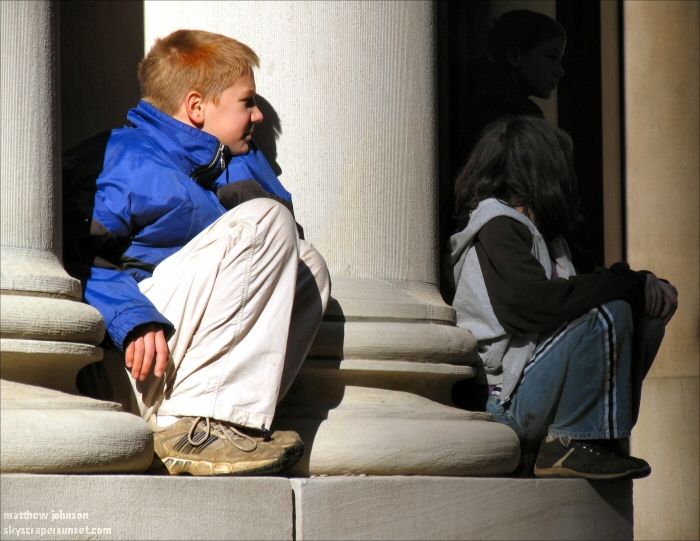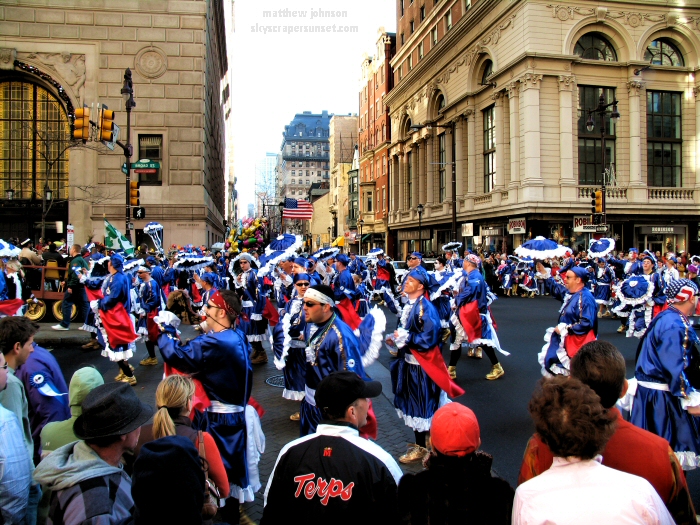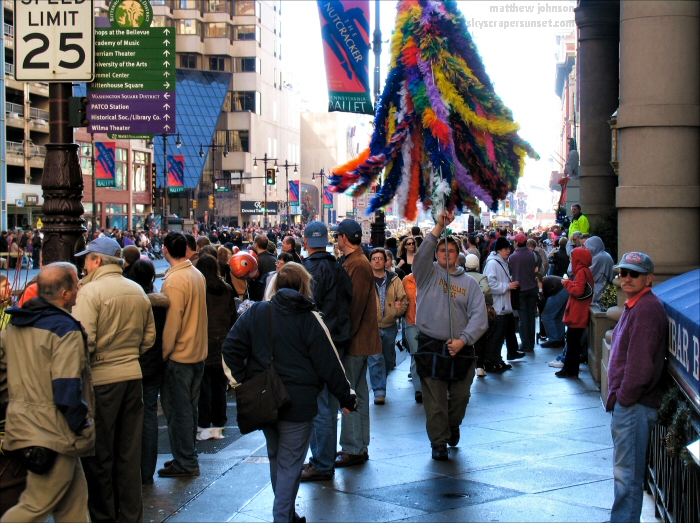 God Bless America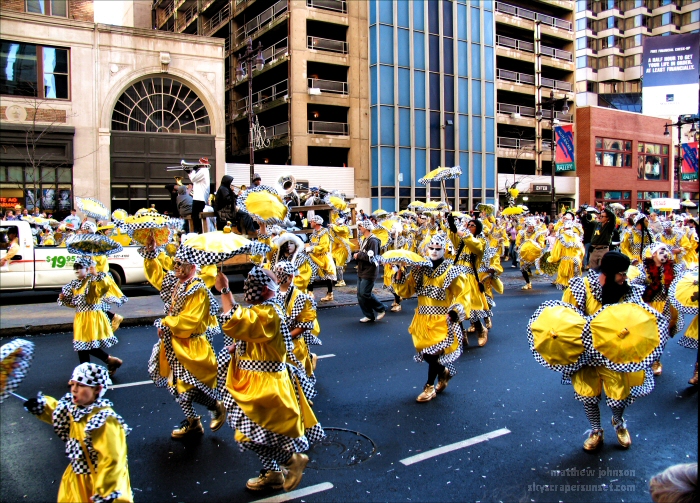 This guy had some moves.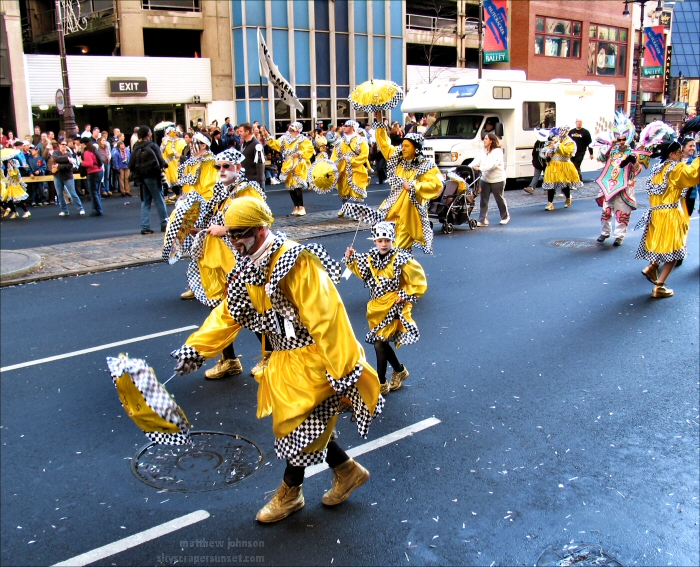 Want a sip, little guy?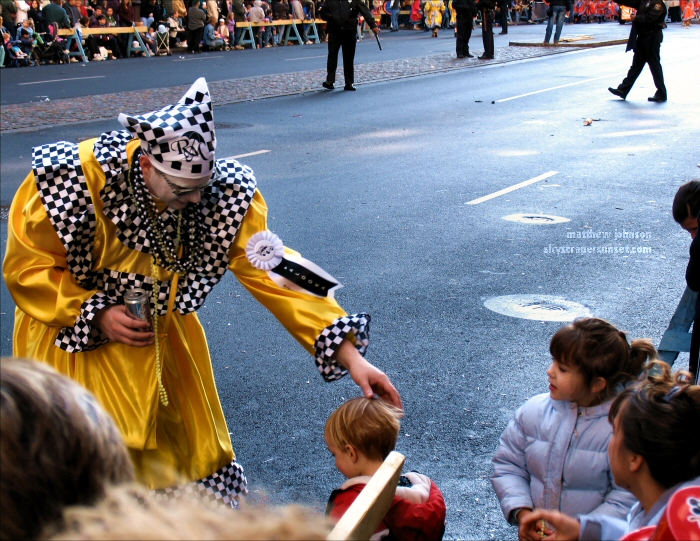 Classic South Broad...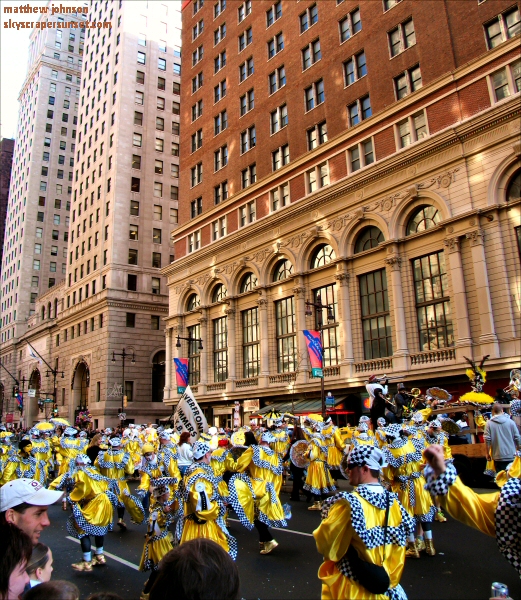 The Pimpin' Pirates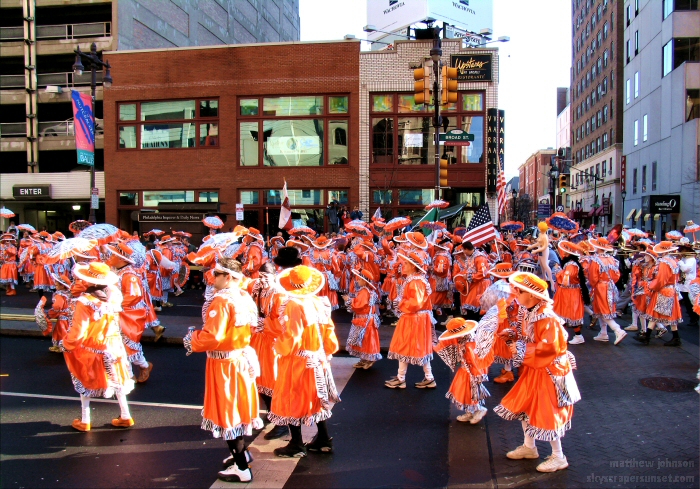 ...Classy South Broad. It's all about the children at the Mummers Day Parade.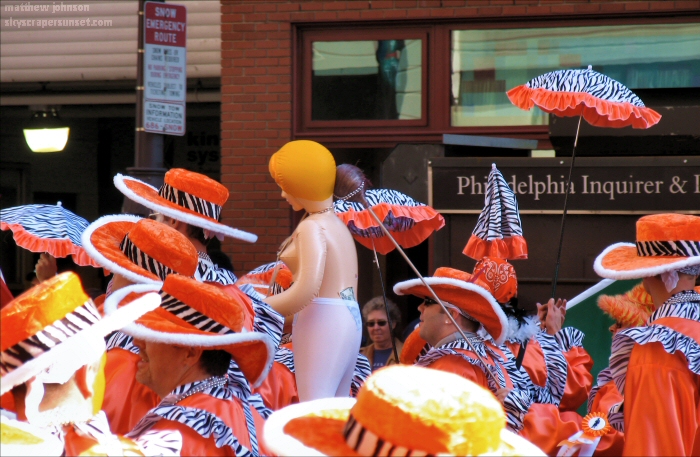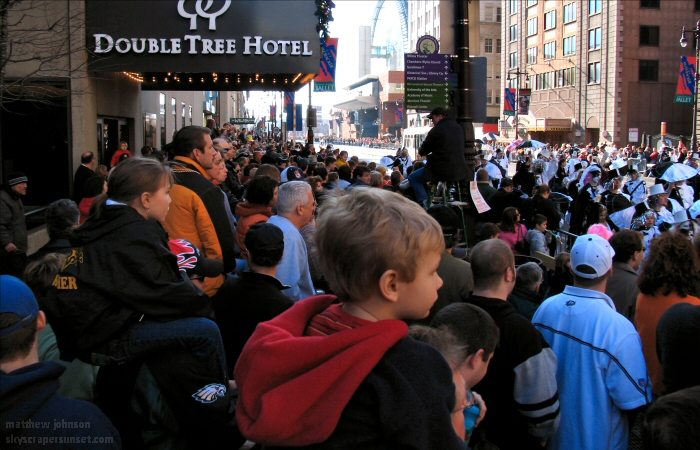 230 South Broad Street stands above Locust Street.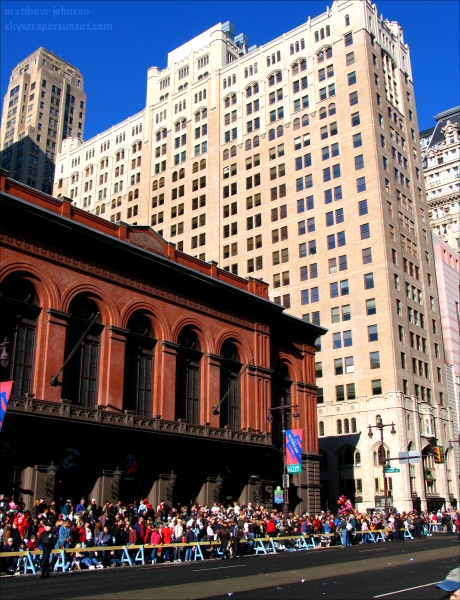 Looking up the east side of The Atlantic Building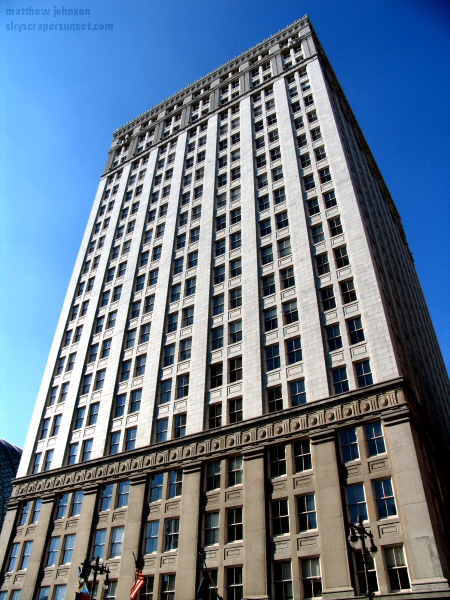 The Froggy Car group.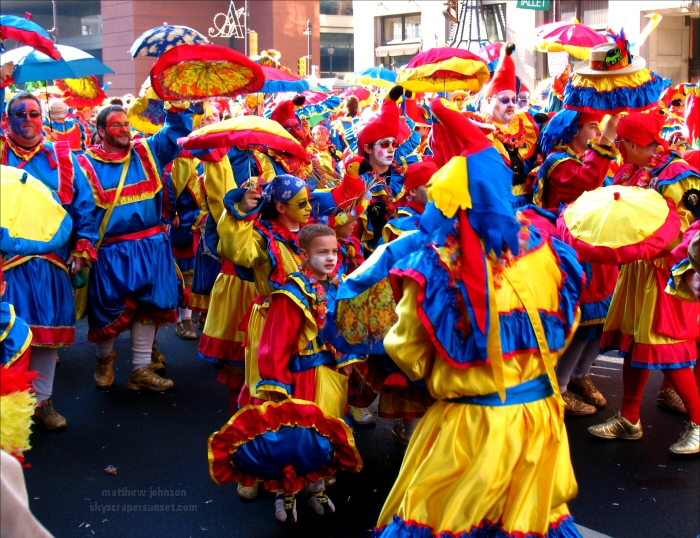 Silly-string battle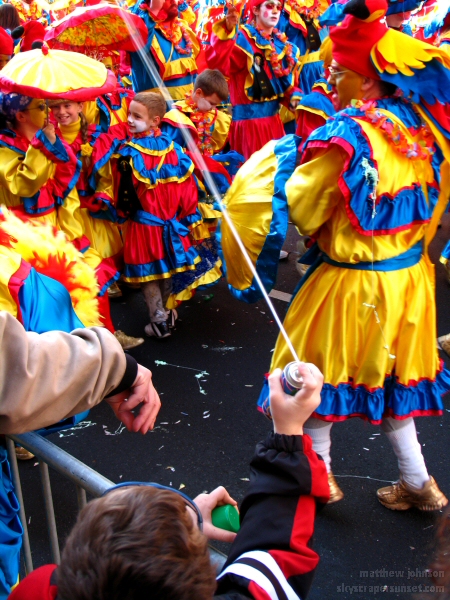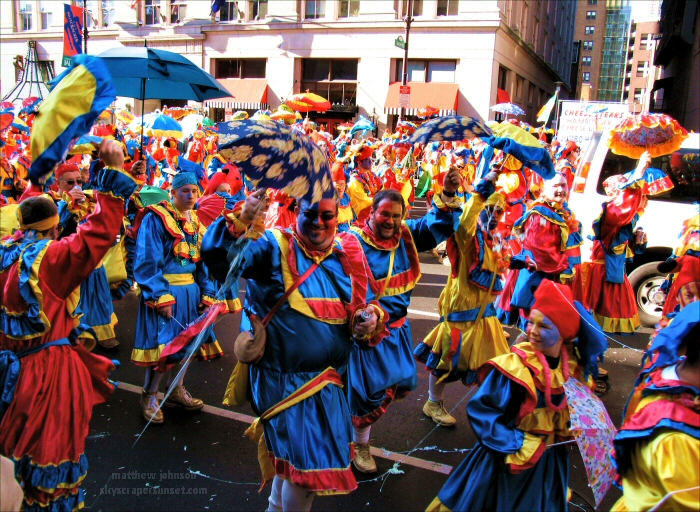 Someone got lost in the middle of a parade.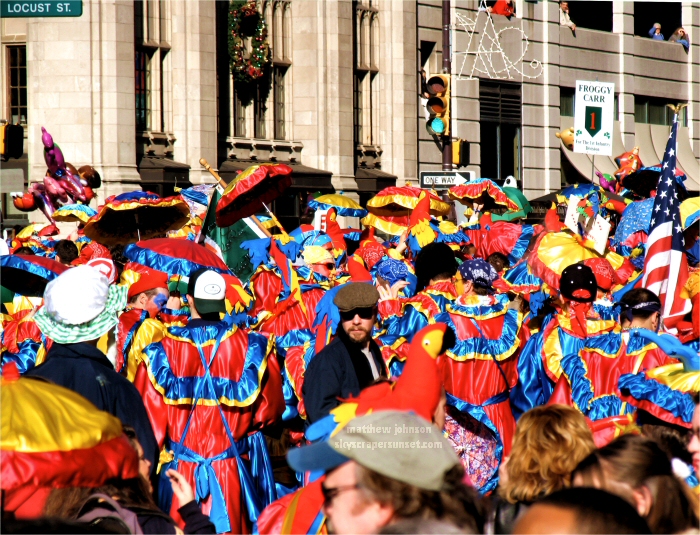 Cops and cleanup crew waste no time.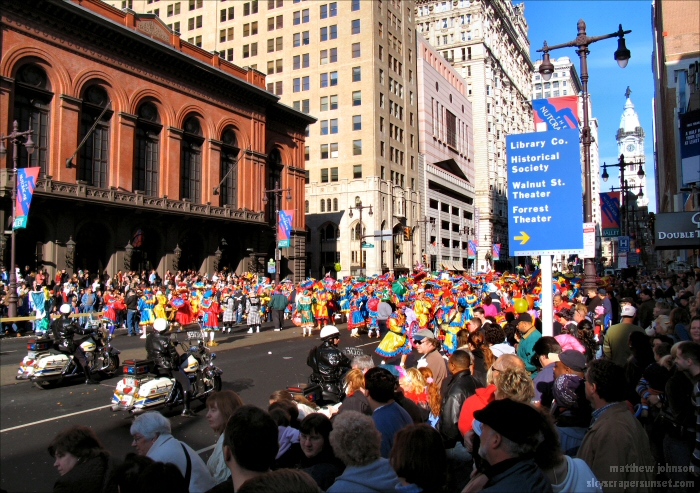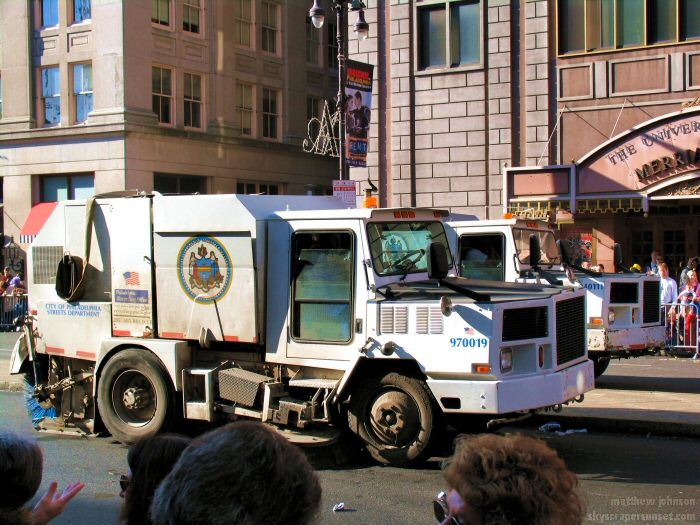 Back up to South Penn Square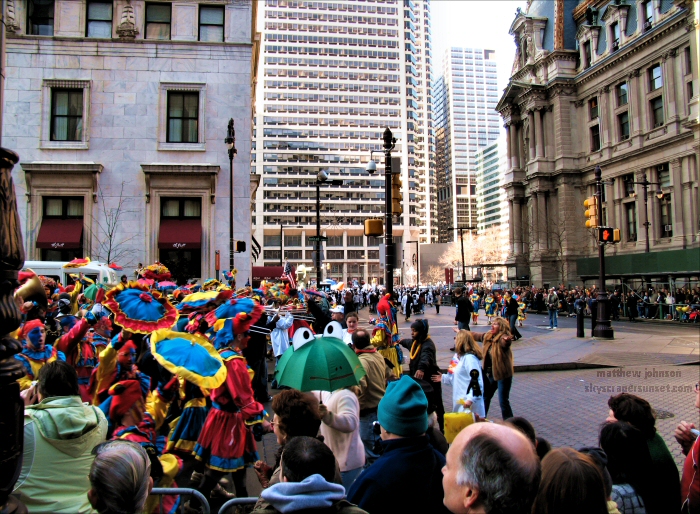 Market Street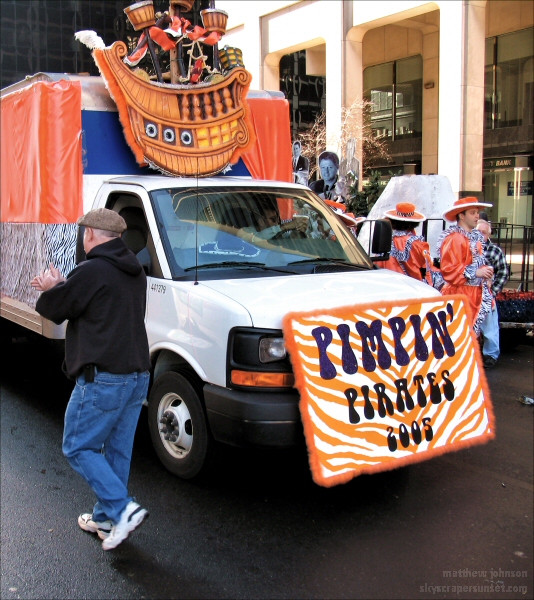 Let the after-party begin on 16th Street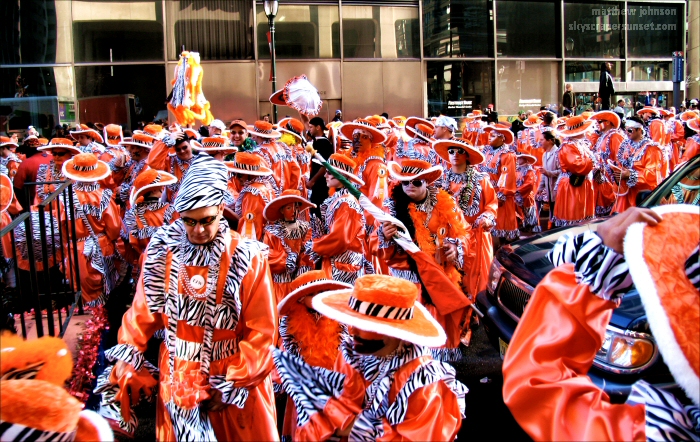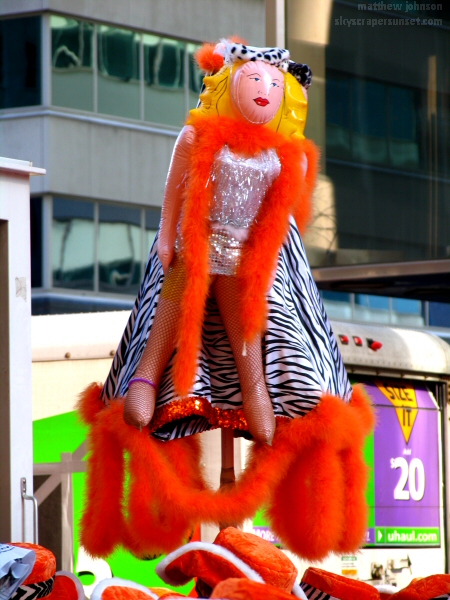 The east side of Five Penn Center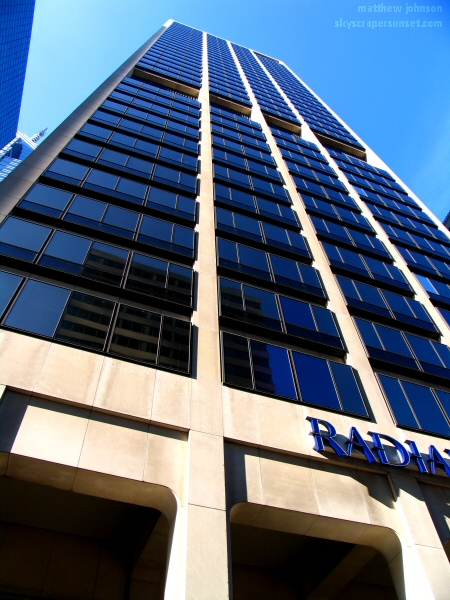 Yep, it's all about the kids.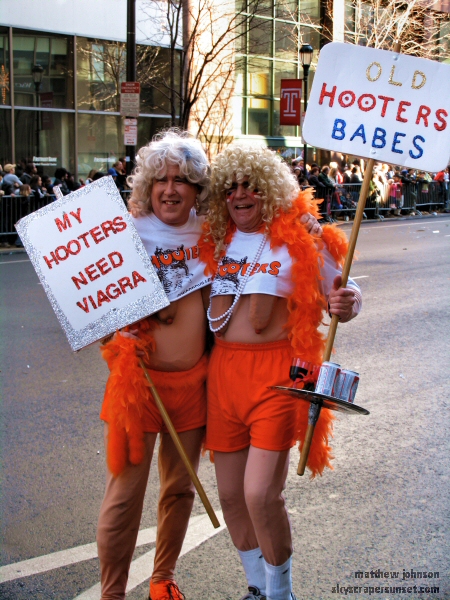 Orange juice, I'm sure.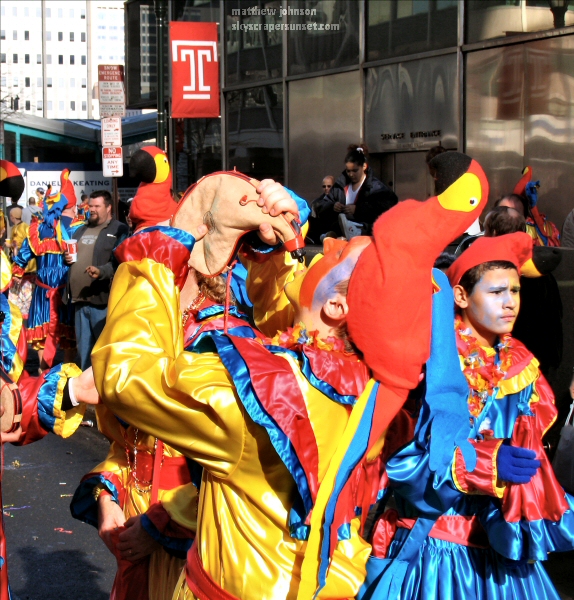 America's Greats honored in one masterpiece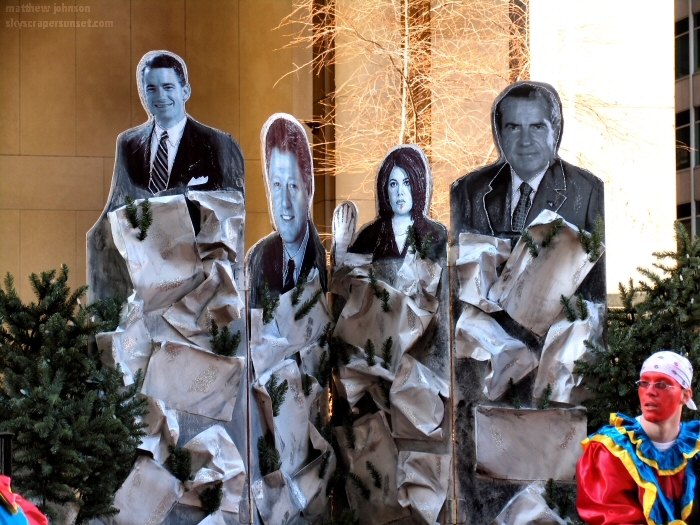 Love Park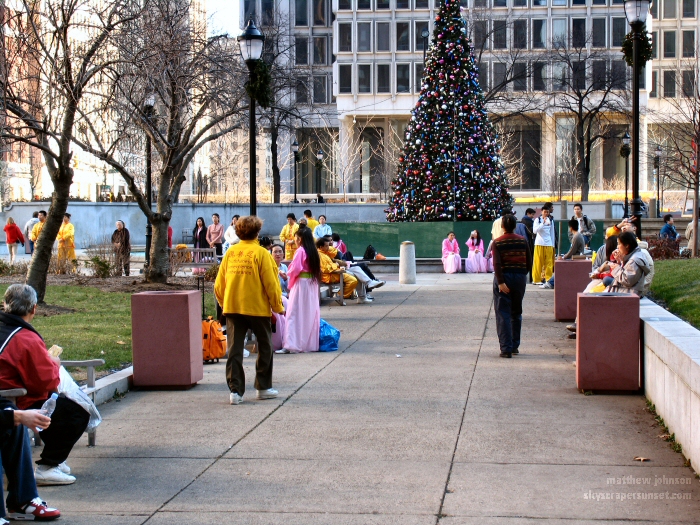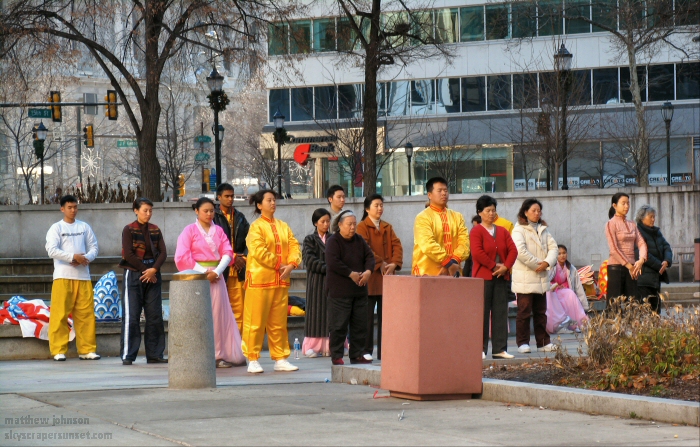 Three Parkway Offices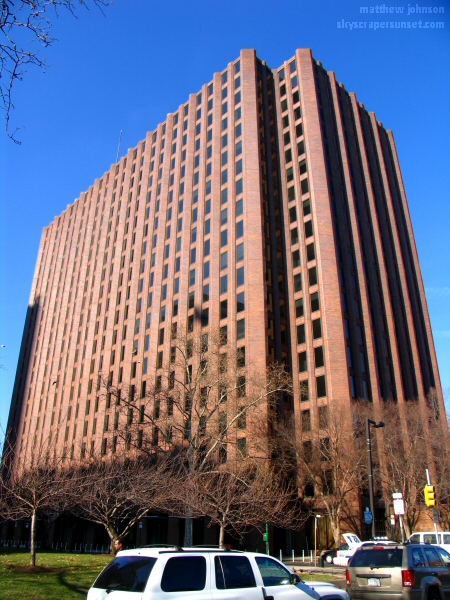 Outfit of the day?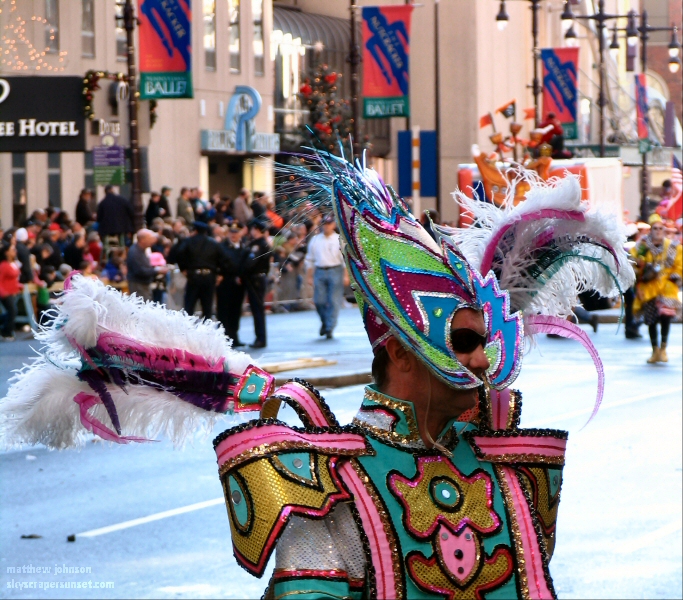 Want to catch the real flavor of the Mummers Day parade? Check out this movie! (640 x 480, 25 seconds, 23.9 MB)