Haddonfield, NJ


November 28, 2004

State Route 41 in southern NJ, better known as Kings Highway, is mostly a main arterial road if not an actual highway. However, when passing through Haddonfield, things slow down where shops, churches, and small office buildings line the street. The town is also full of beautiful homes with unique, decorative architecture.

I started just south of downtown.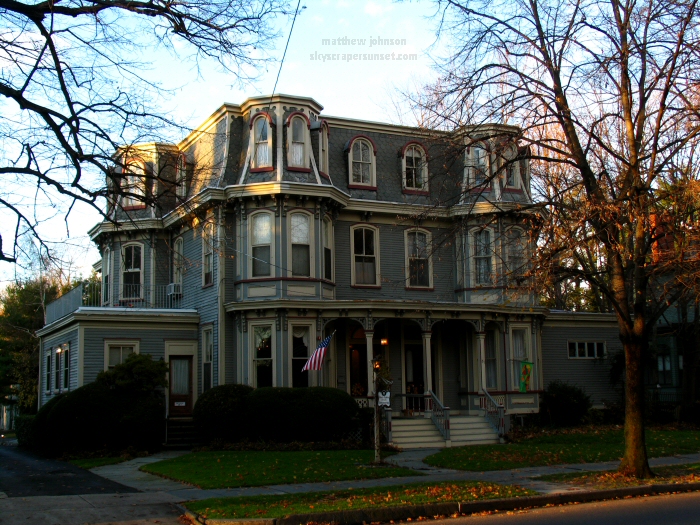 Haddonfield United Methodist Church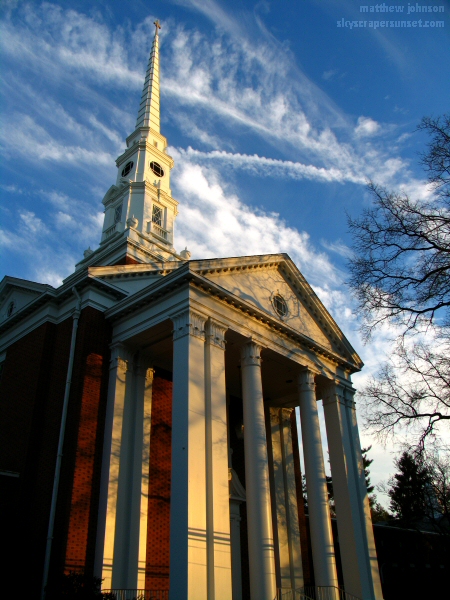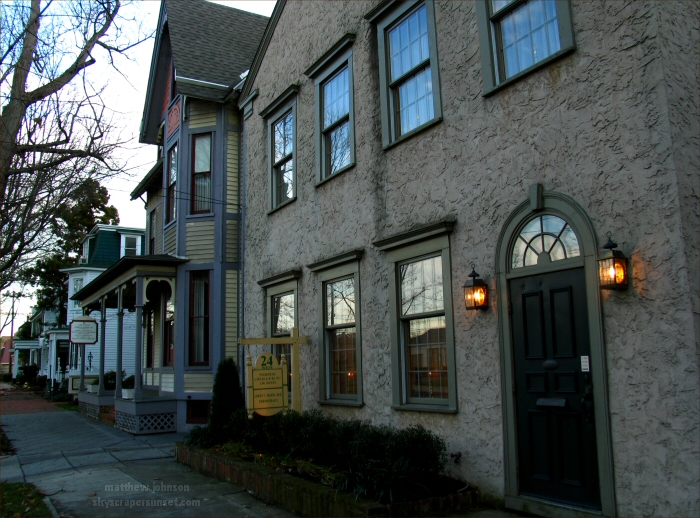 Top of the First Presbyterian Church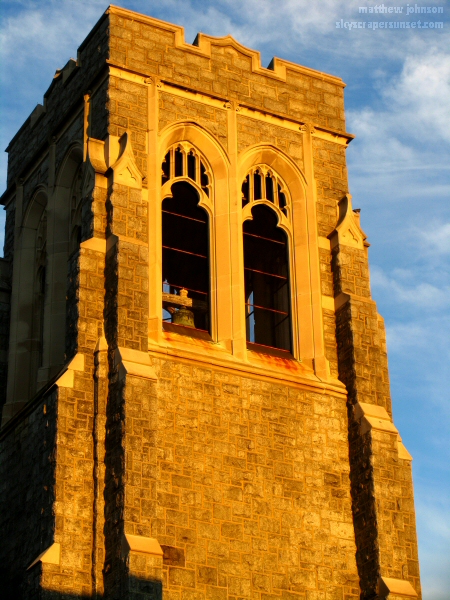 Church entranceway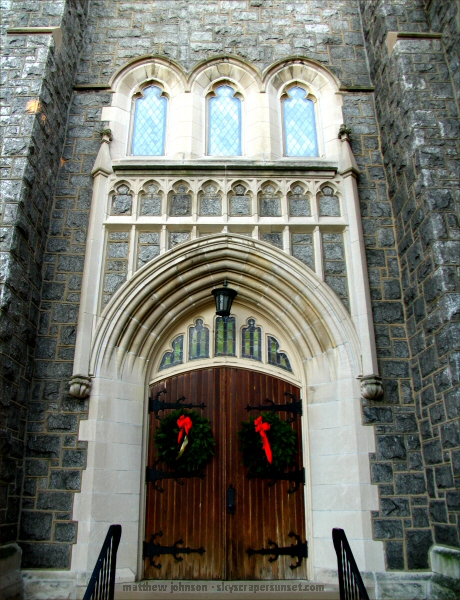 From across the street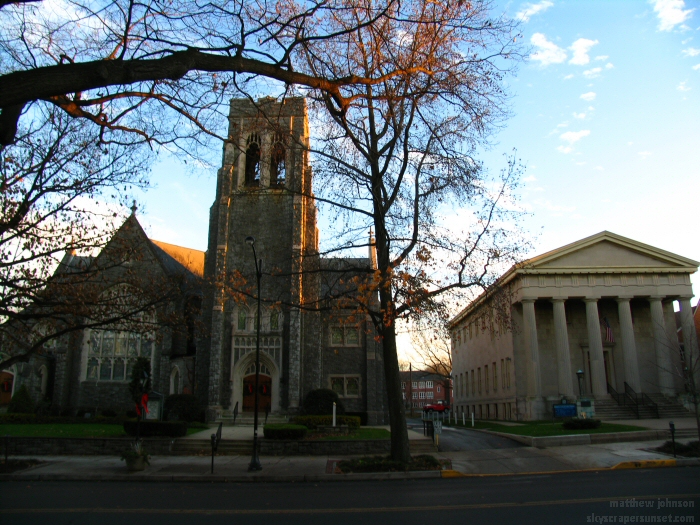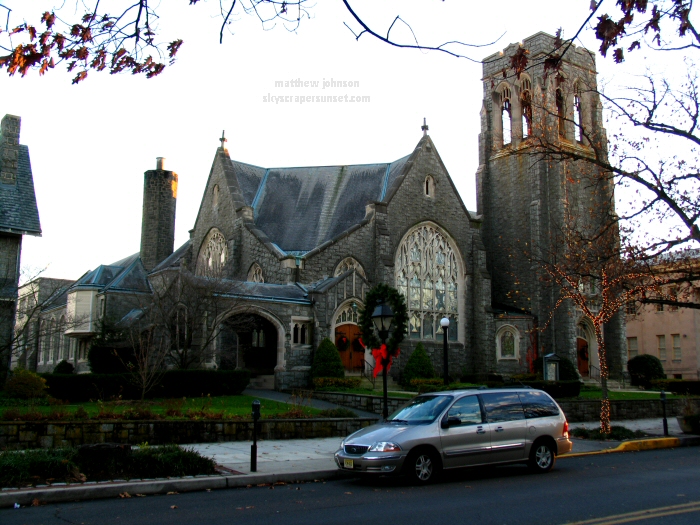 Grace Church of Haddonfield across the street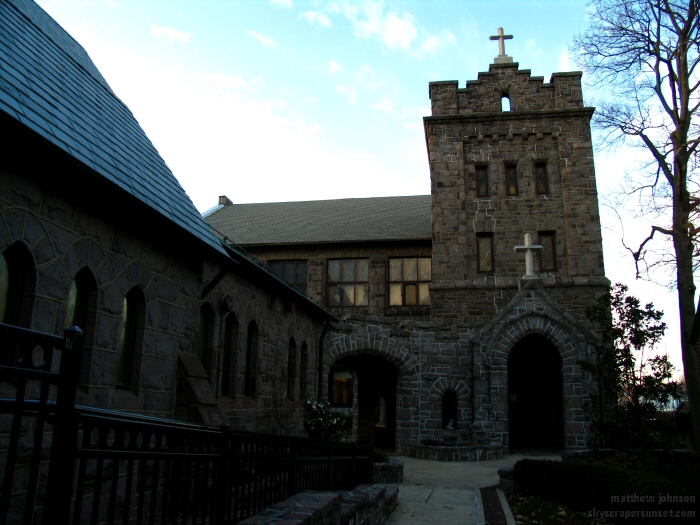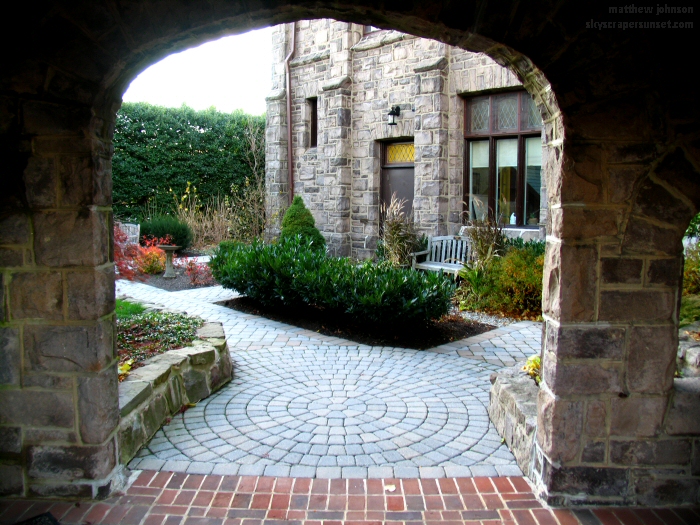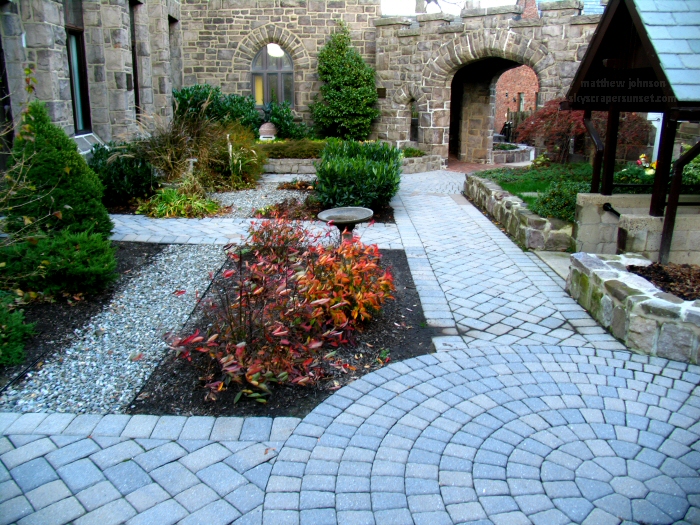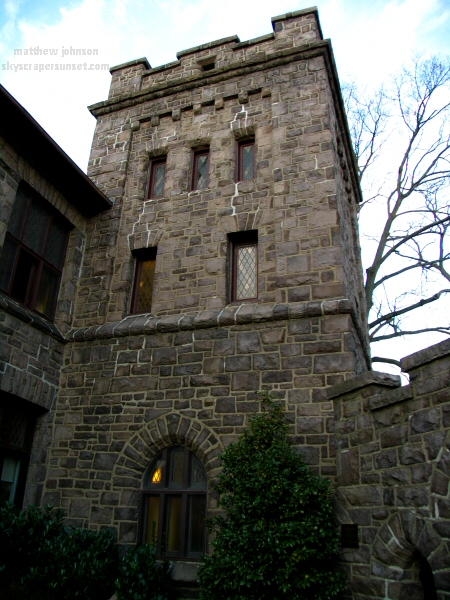 The caption reads:
"Hadrosaurus foulkii: by John Giannotti. Commemorates the Historic Discovery by William Peter Foulke
Haddonfield, NJ - 1858. Dedicated October 18, 2003.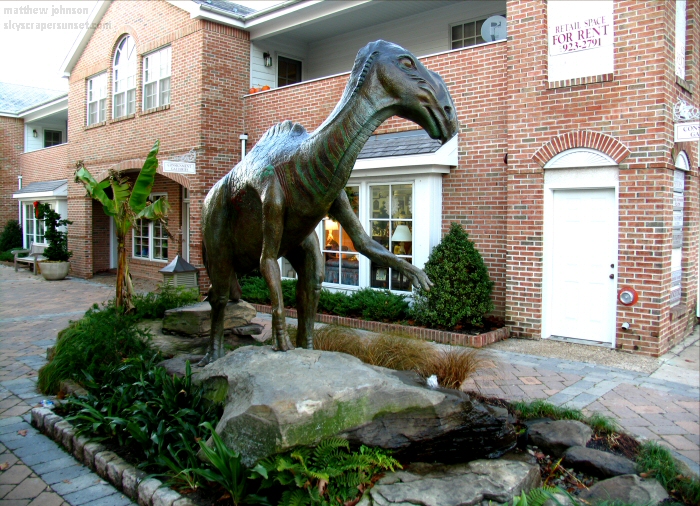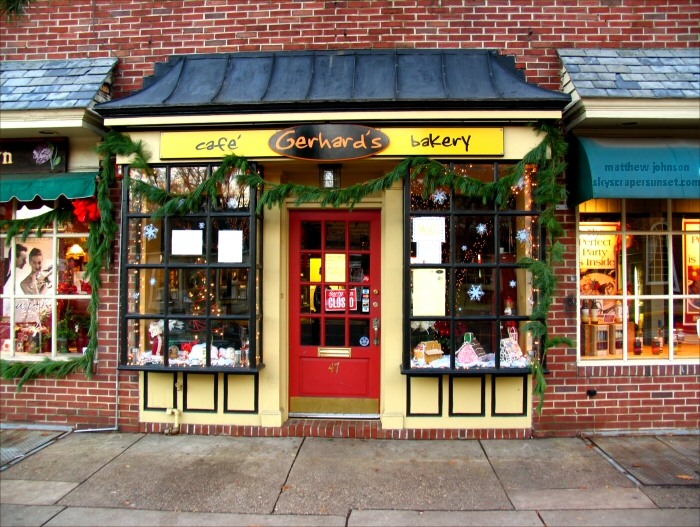 First Baptist Church of Haddonfield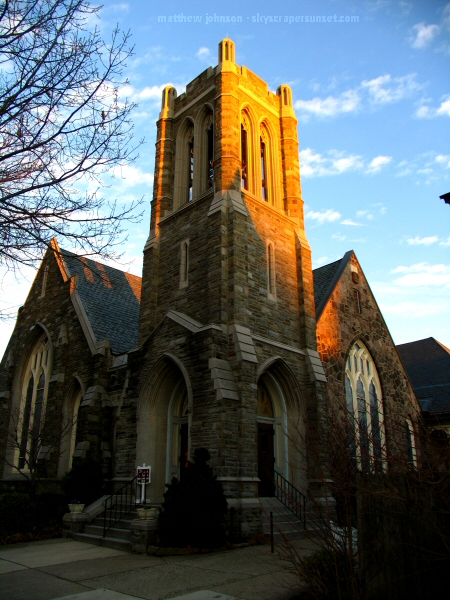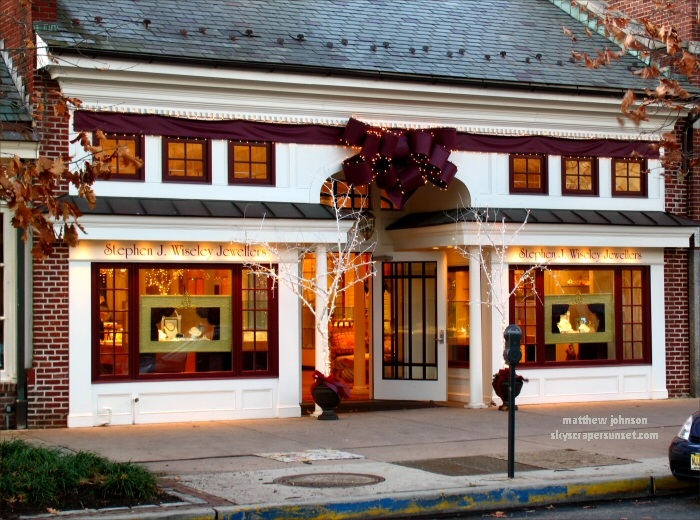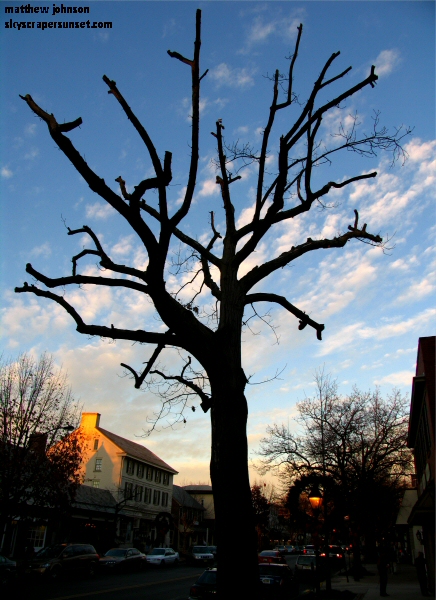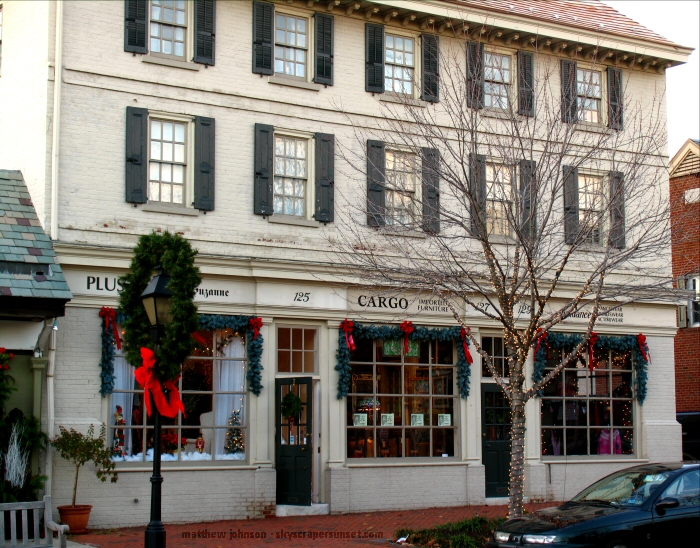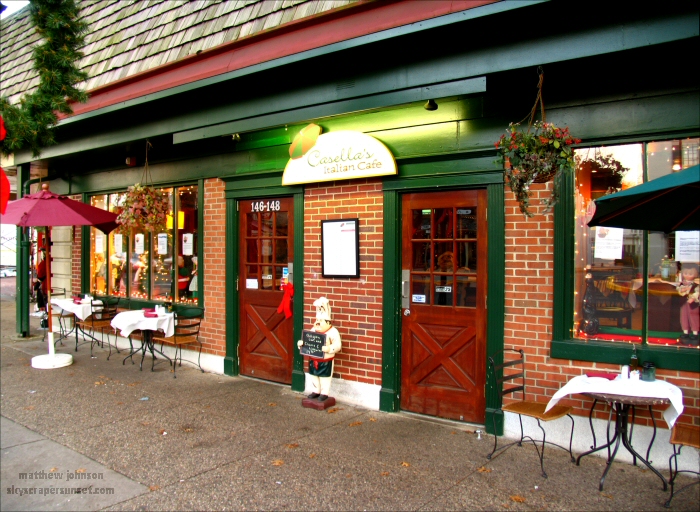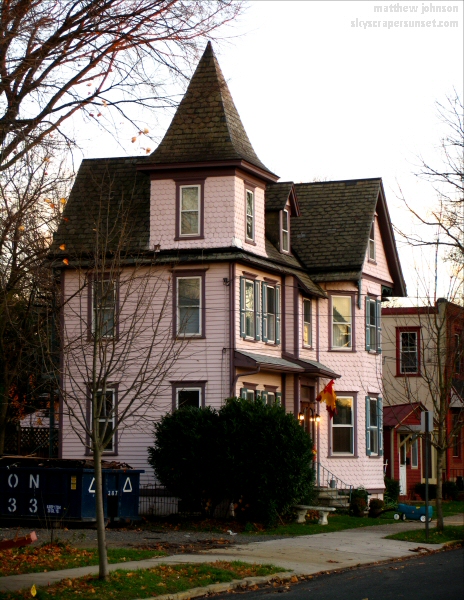 Kings Court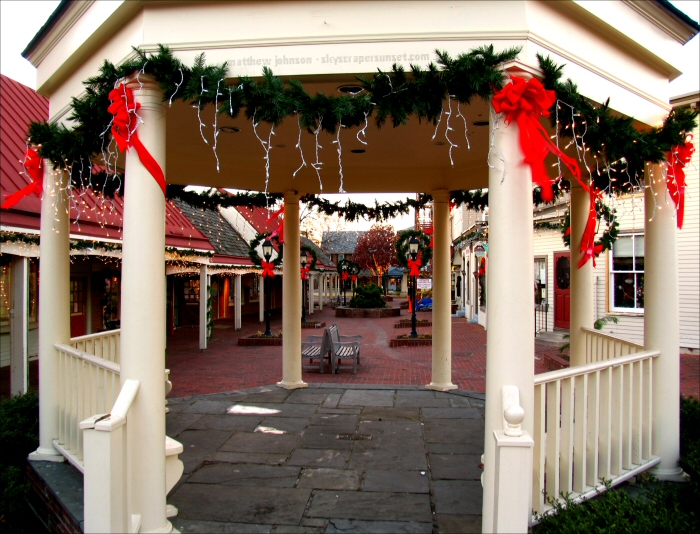 A Lufthansa flight comes in for a landing in Philadelphia International.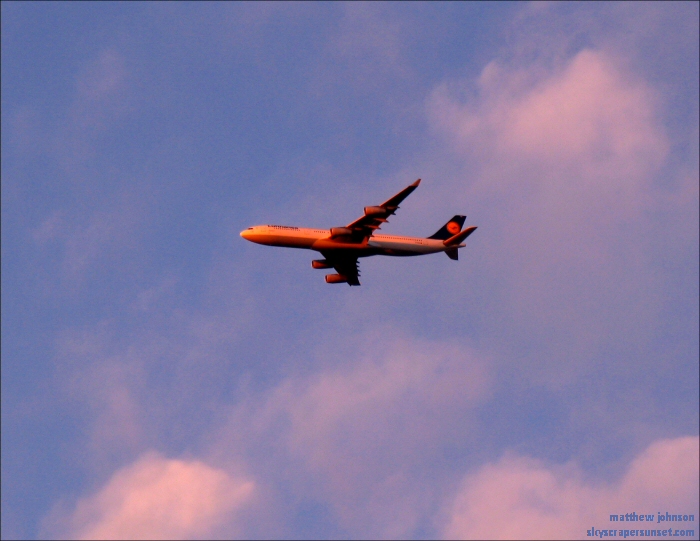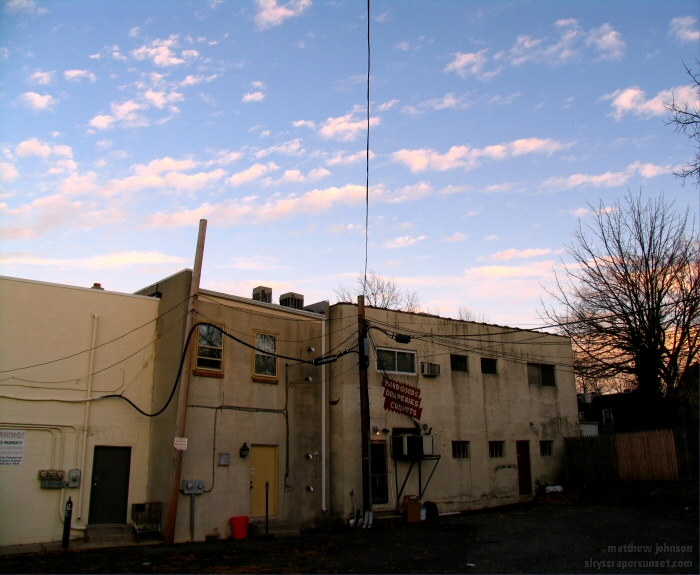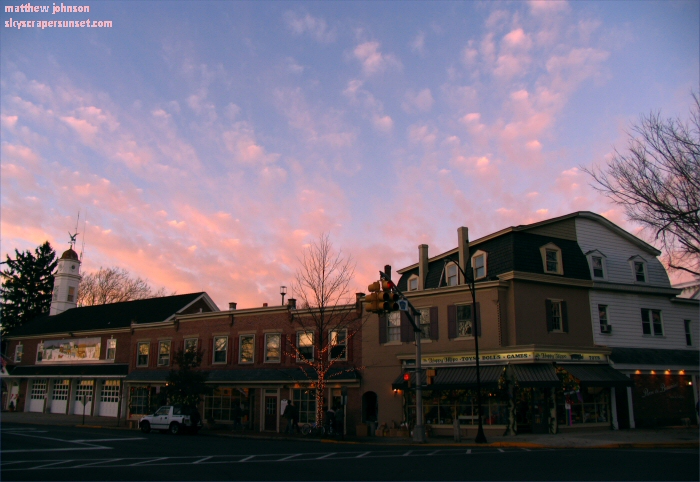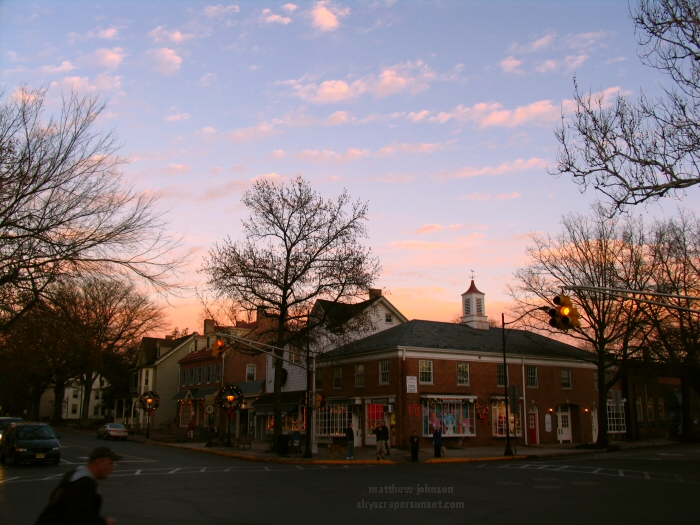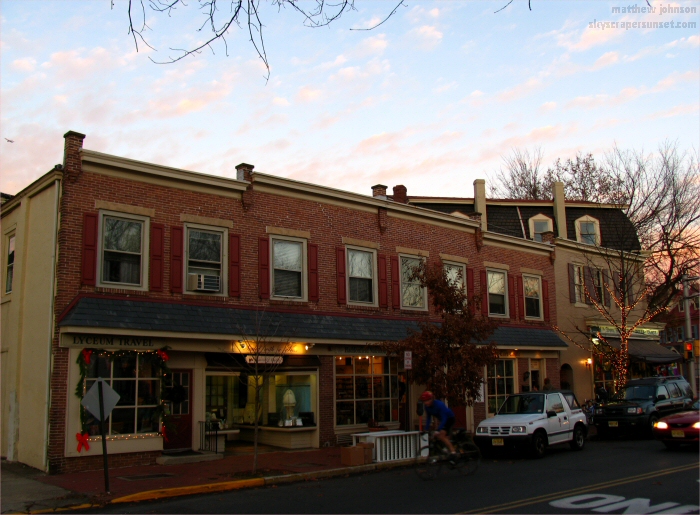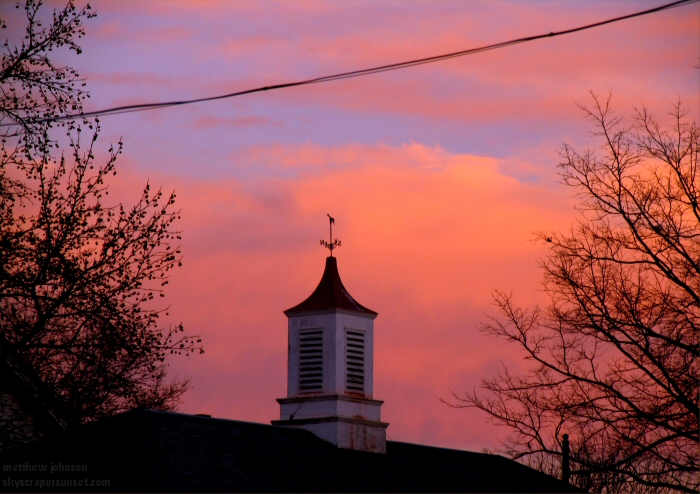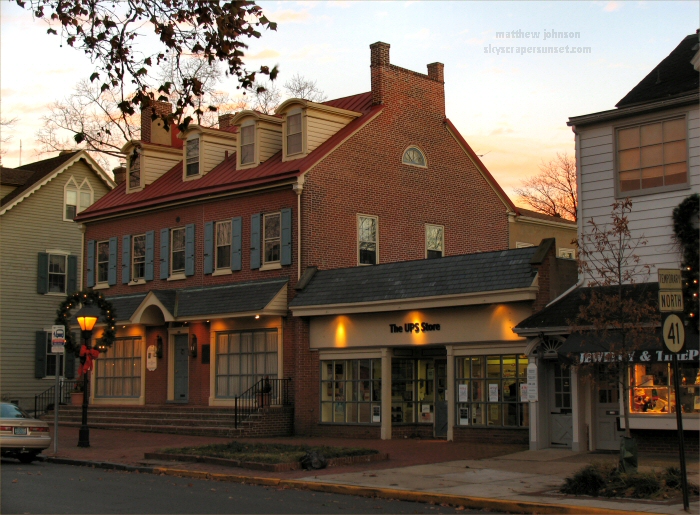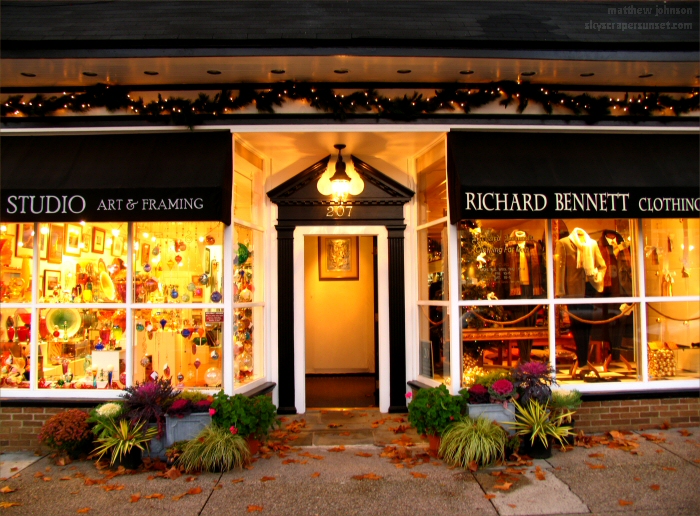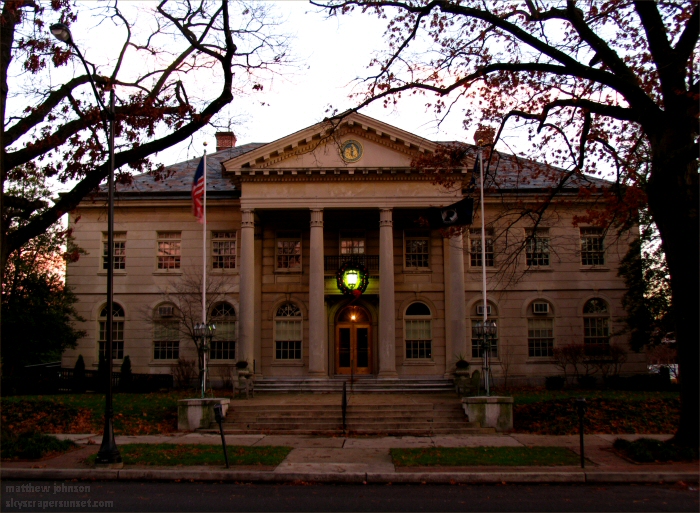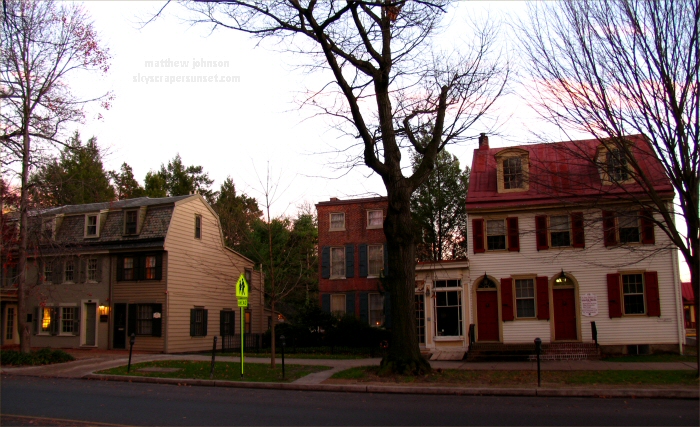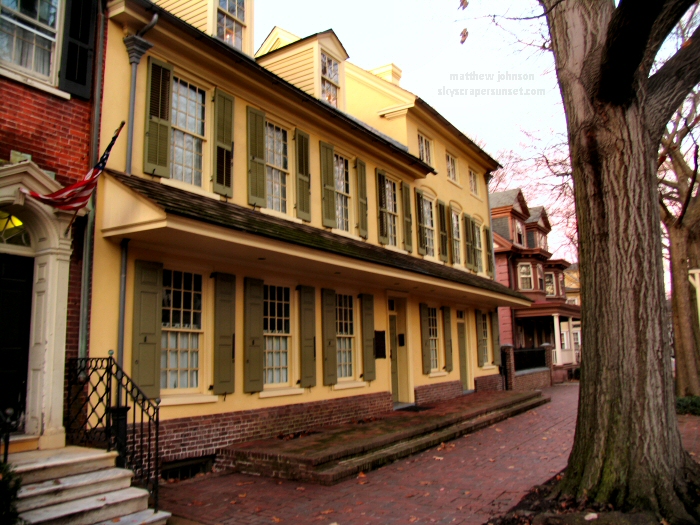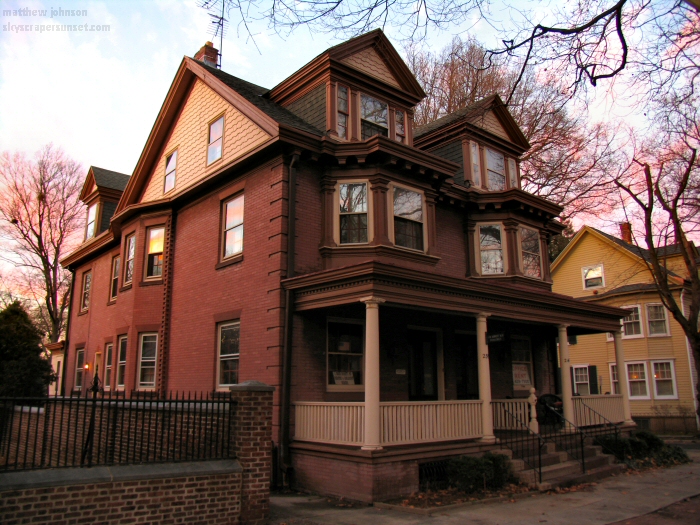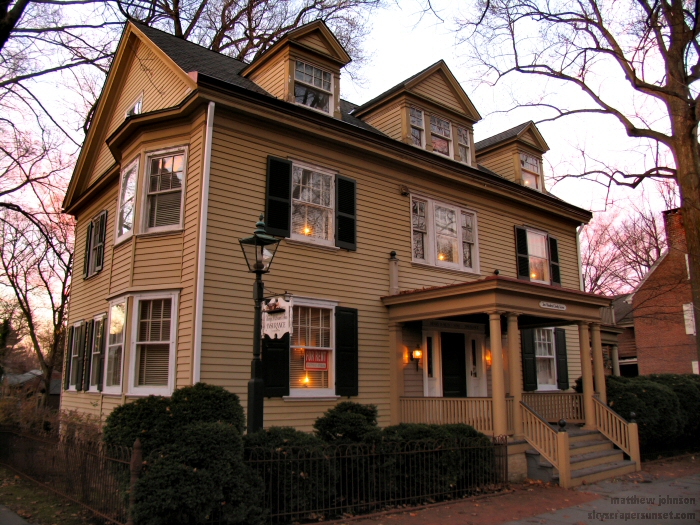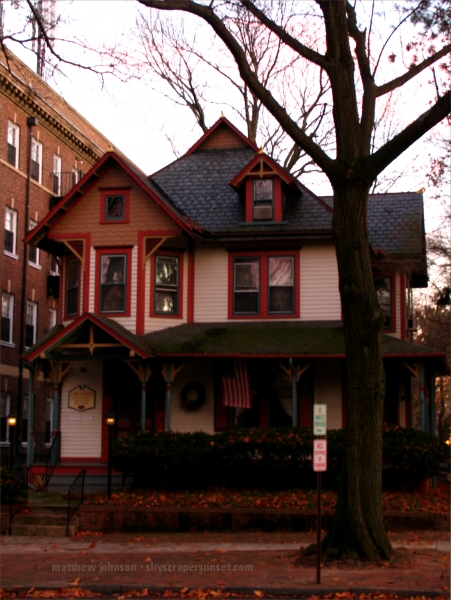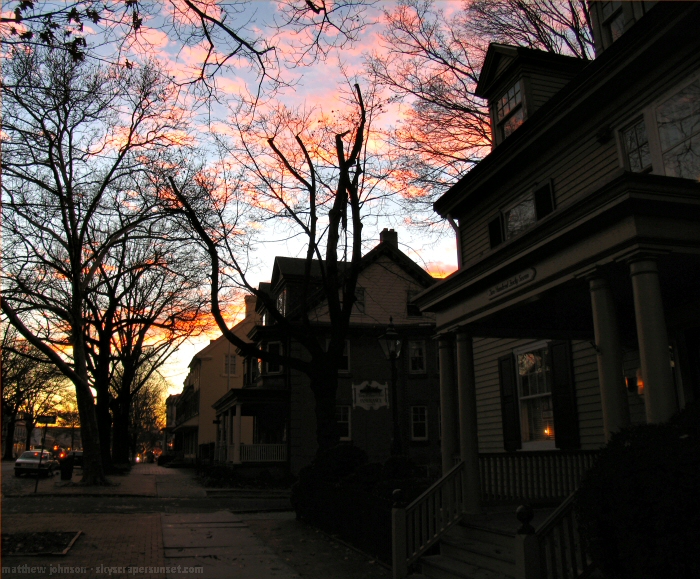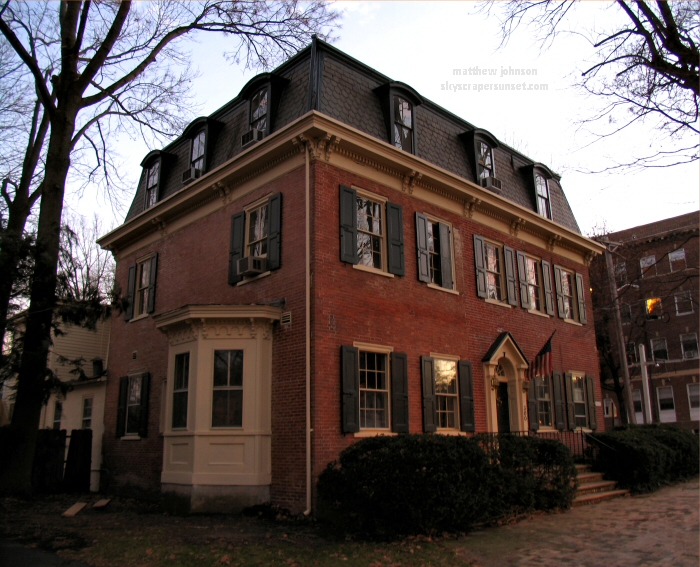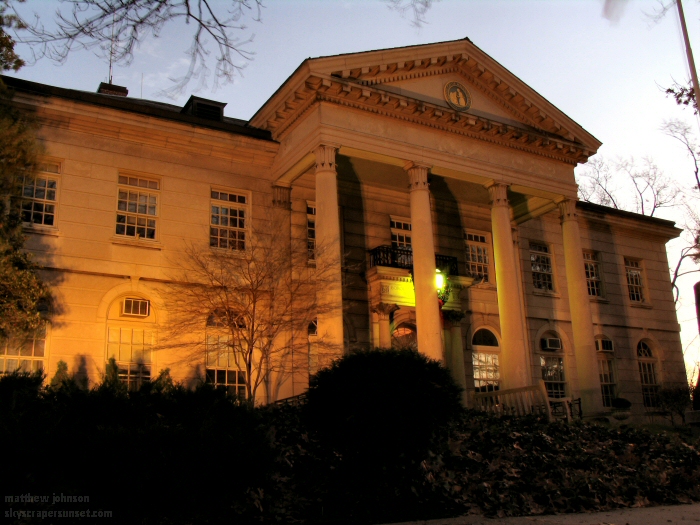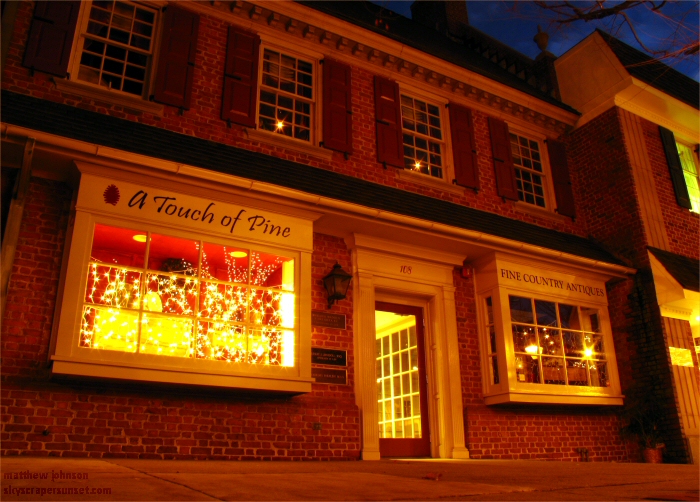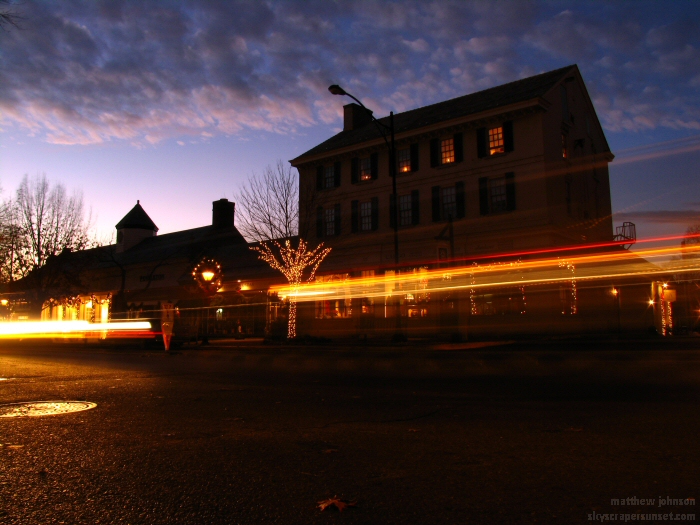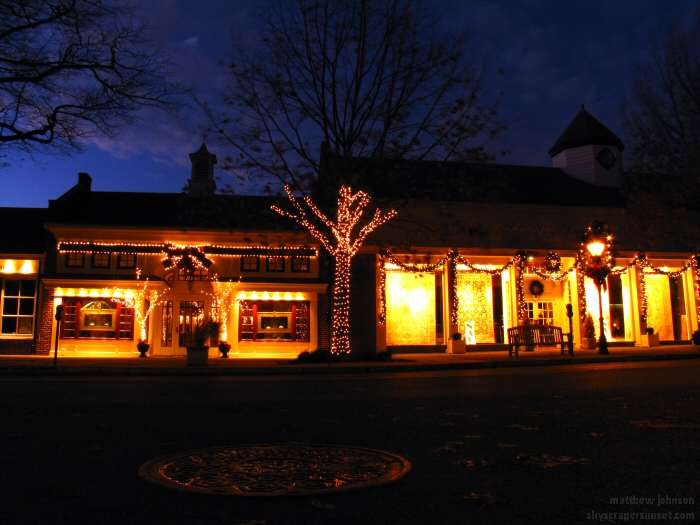 Back to the United Methodist Church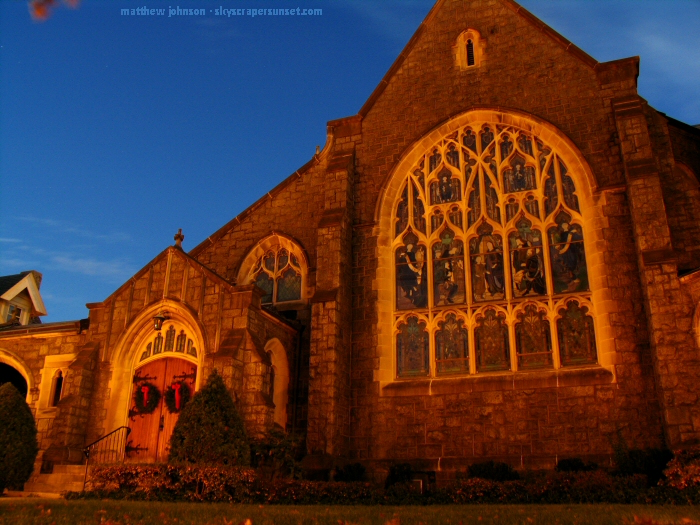 Grace Church at night