Jersey City


November 13, 2004

Jersey City's Liberty State Park is directly across the Hudson River from Downtown Manhattan. From this park you can access the Statue of Liberty, Ellis Island, and Liberty Science Center. The park also has great views of Midtown Manhattan, including the Empire State Building and Chrysler Building, as well as southern Jersey City, home of New Jersey's tallest building, 30 Hudson Street, also known as Goldman Sachs Tower.

I've visited this location before, on April 16, 2004, with my old camera. These photos can be found on the daily page.


Looking east toward lower Manhattan, between the Central Railroad Terminal and an old parking structure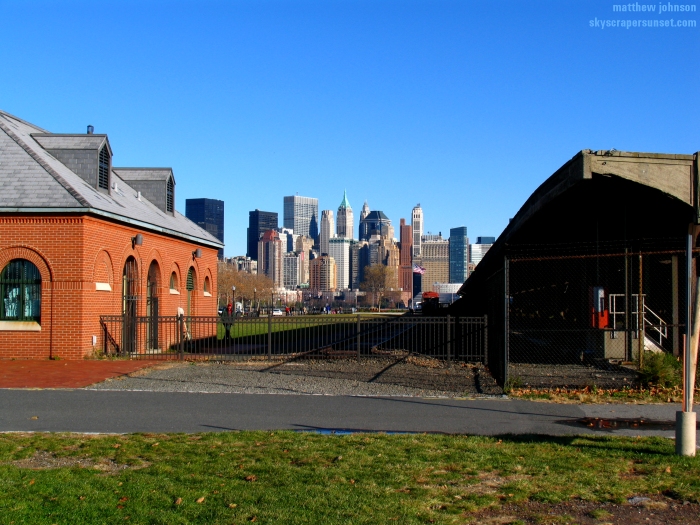 Looking north: Jersey City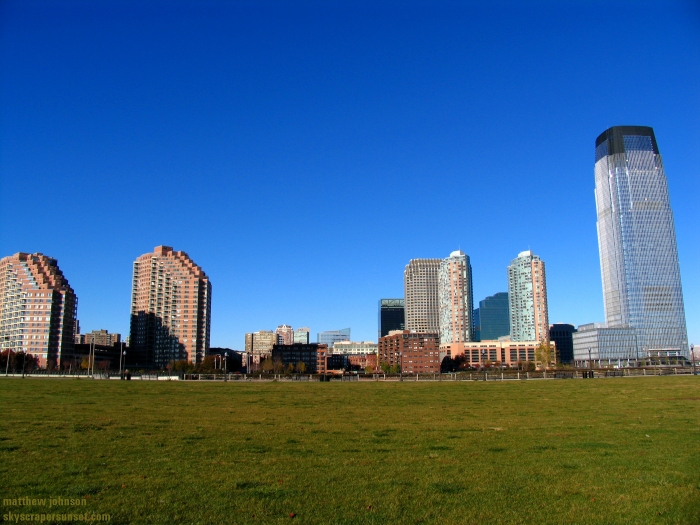 Portside Towers, 19 and 25 stories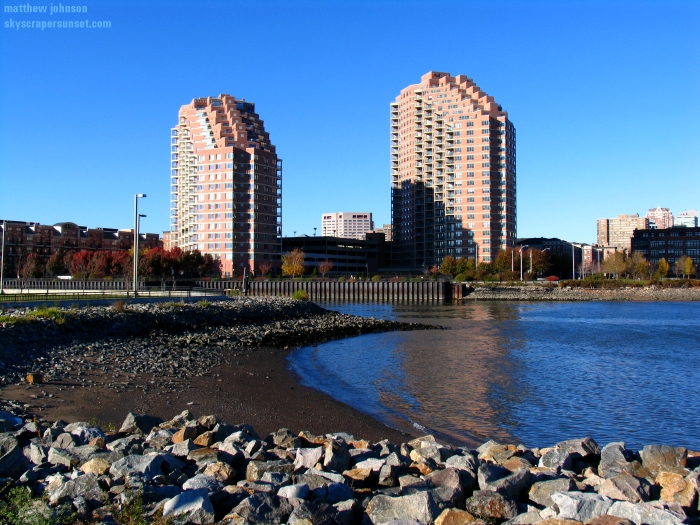 Liberty View Towers (2003): at 380 ft they are the tallest all-residential towers in NJ.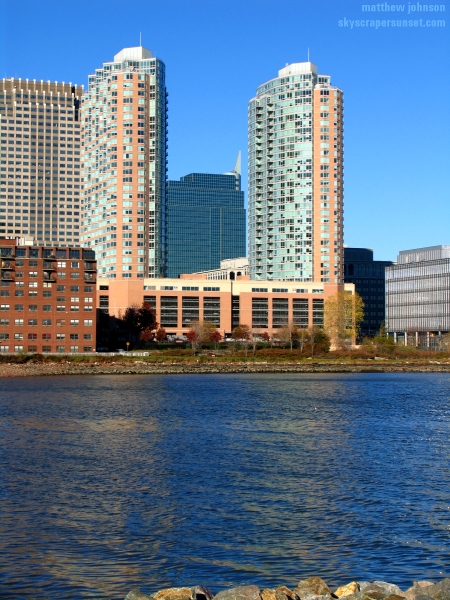 Jersey City's shiny new 30 Hudson Street (Goldman Sachs Tower): 781 ft, the tallest building in NJ.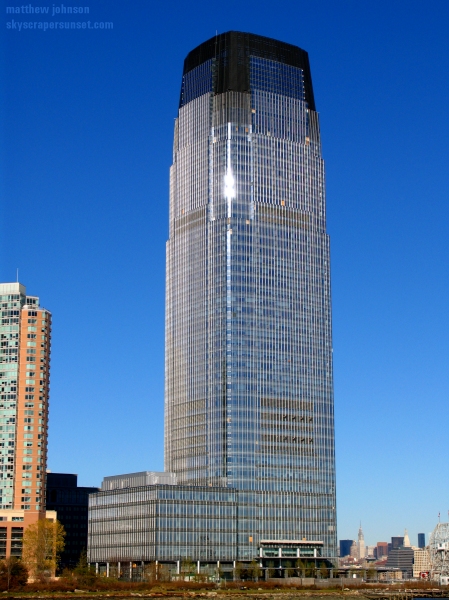 Looking east toward Downtown Manhattan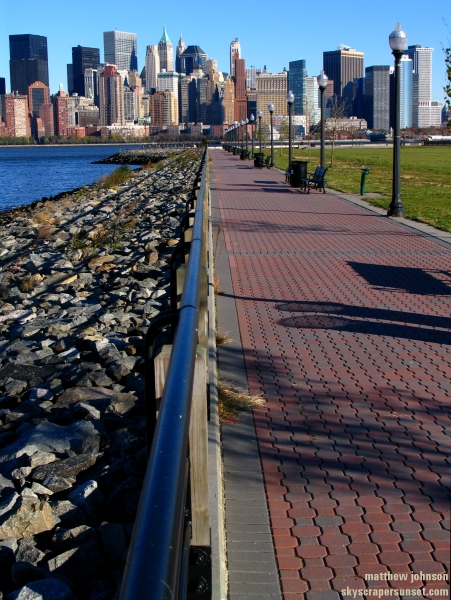 Tip of Exchange Place Tower: 490 ft. ranks it 4th in Jersey City,
but it's still taller than every building in NJ outside of the city.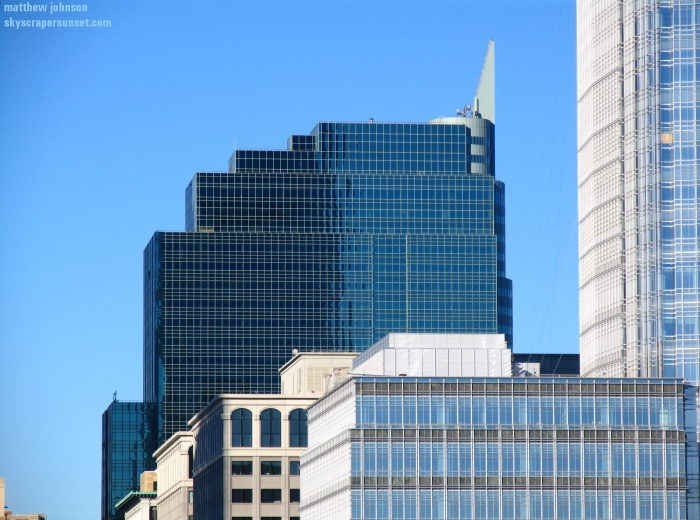 Facade of 30 Hudson Street: aren't they finished with this thing yet??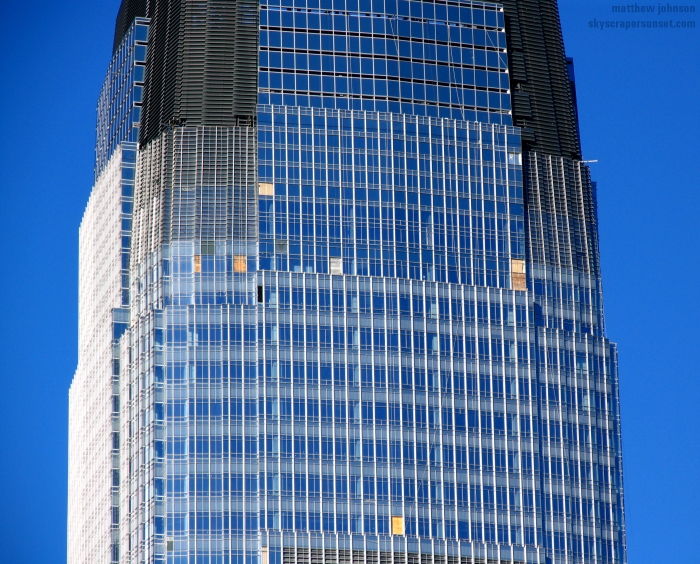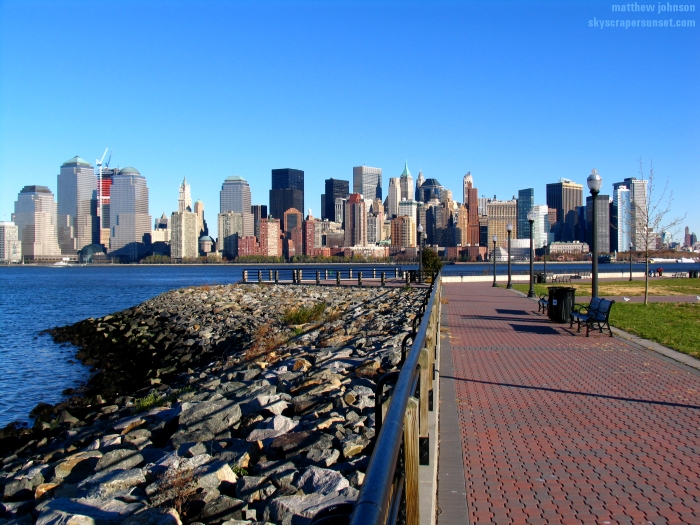 World Financial Centre (partial), with 7 World Trade Center under construction in the background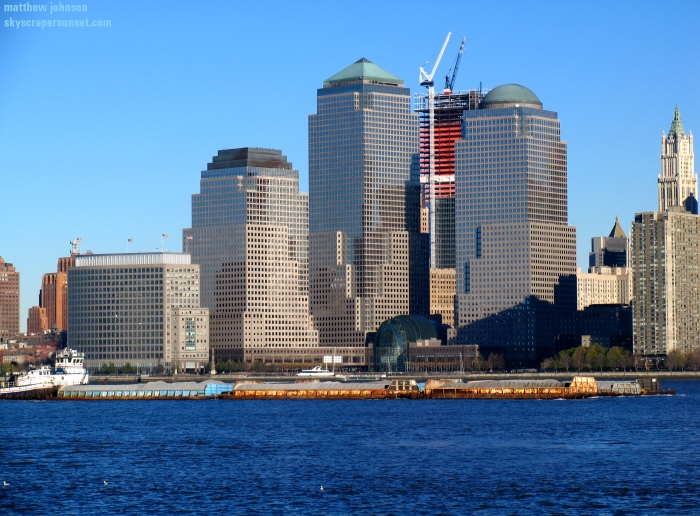 Zooming in to the north: southern and eastern portions of Midtown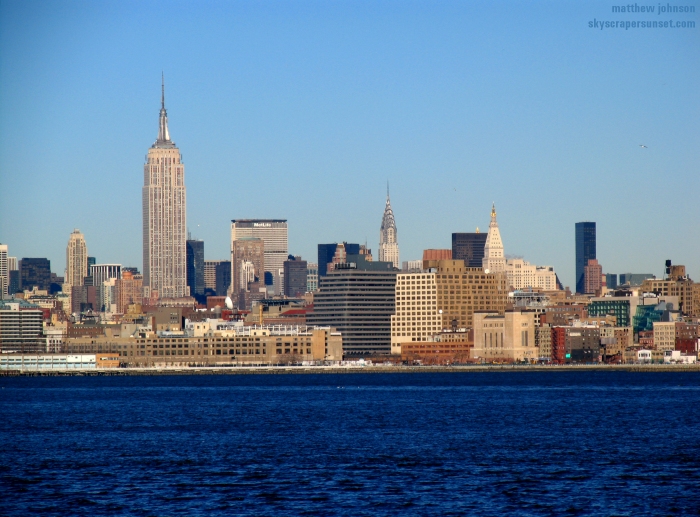 Northwestern Midtown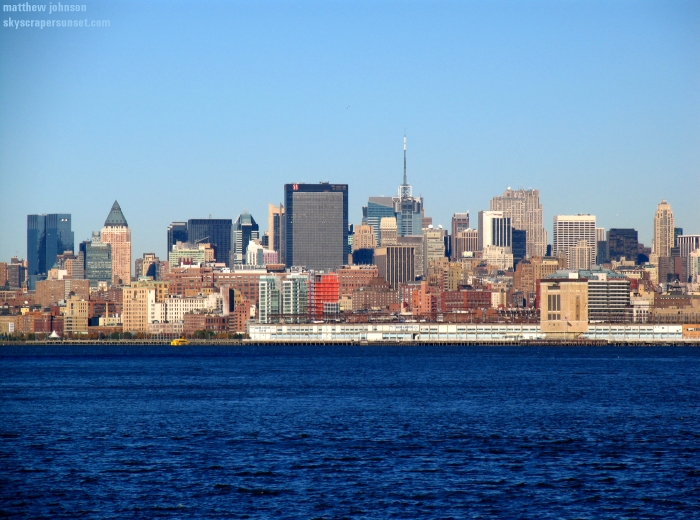 Woolworth Building (1913, 792 ft), once the world's tallest until 1930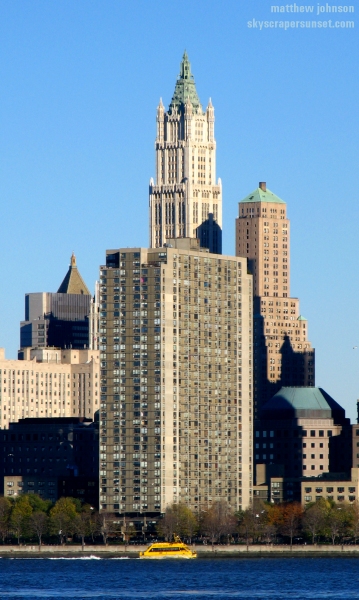 Downtown's core and its two tallest buildings, American International (952 ft, light brown point with spire in distance)
and the Trump Building (927 ft, green top)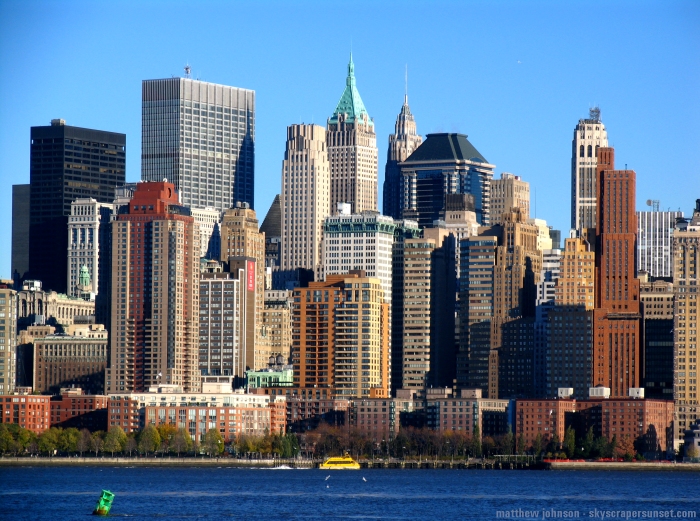 World Financial Center complex in its entirety: its tallest is 739 ft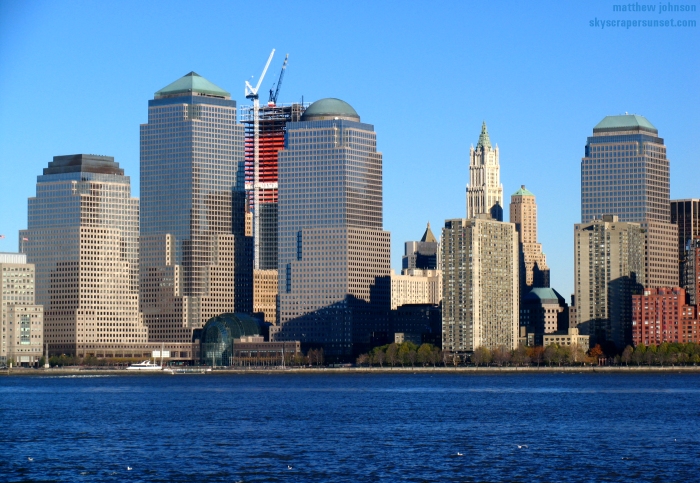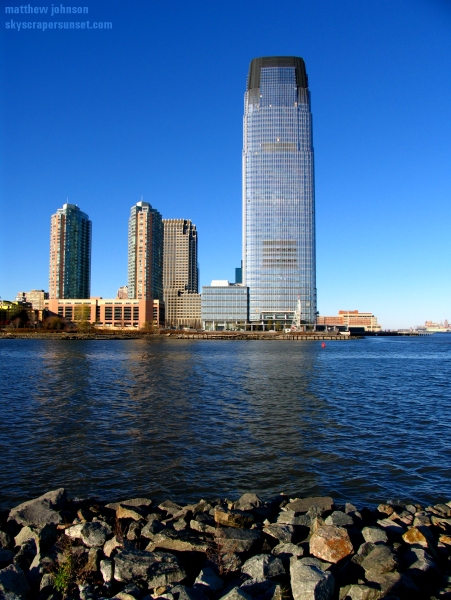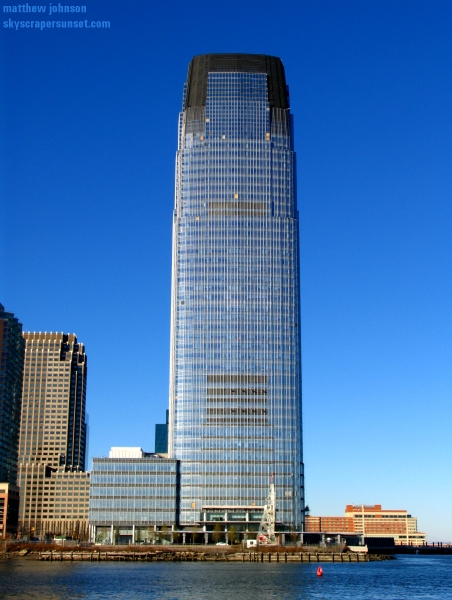 Downtown skyline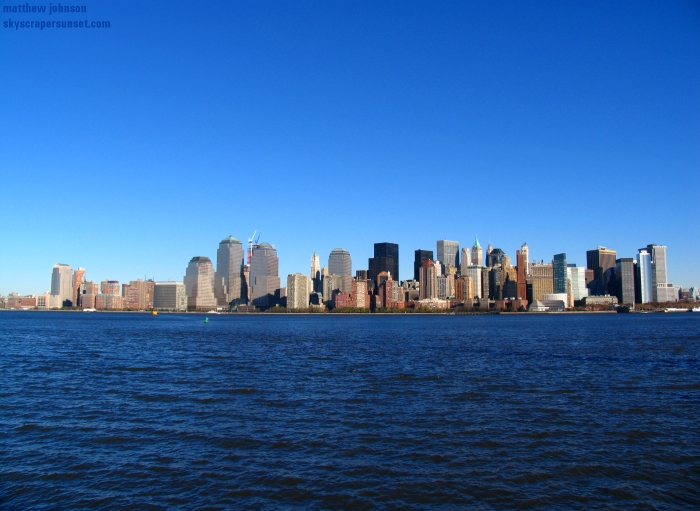 Manhattan's southwestern tip, with Brooklyn in the distance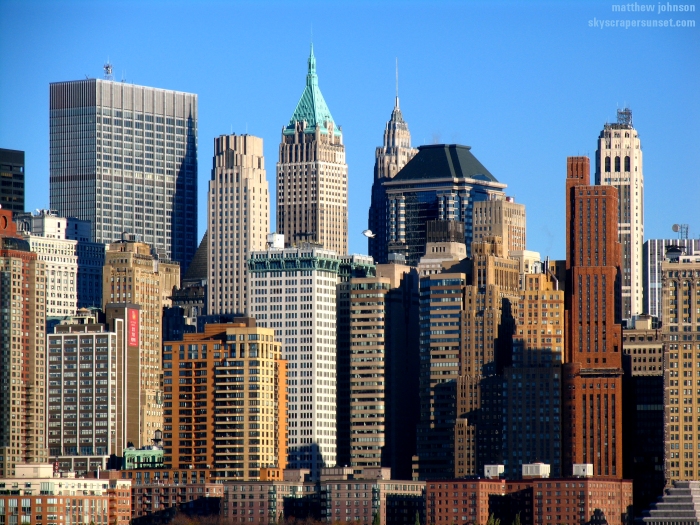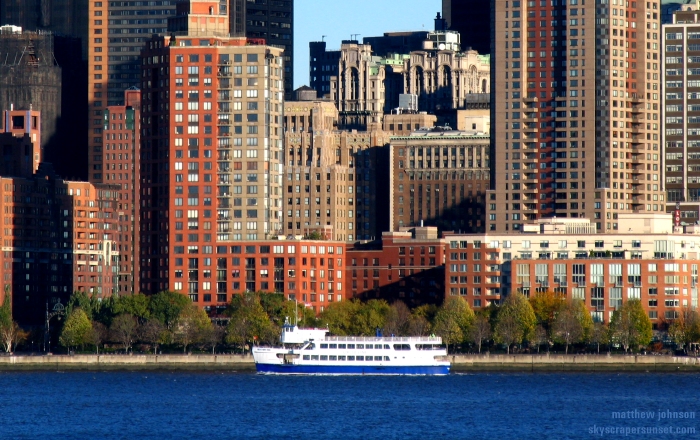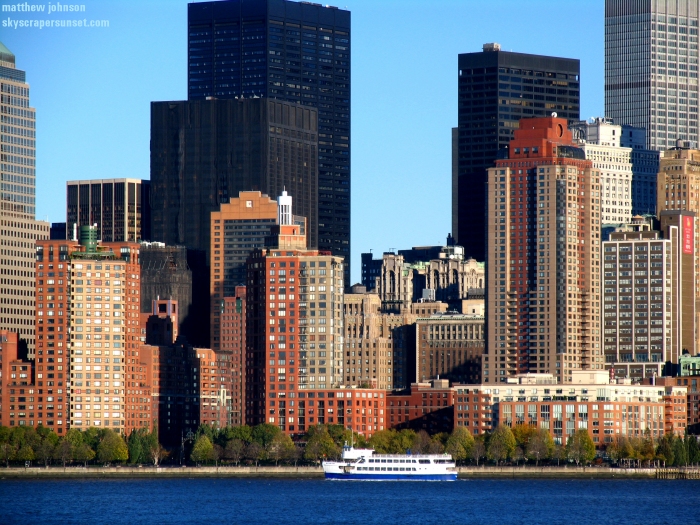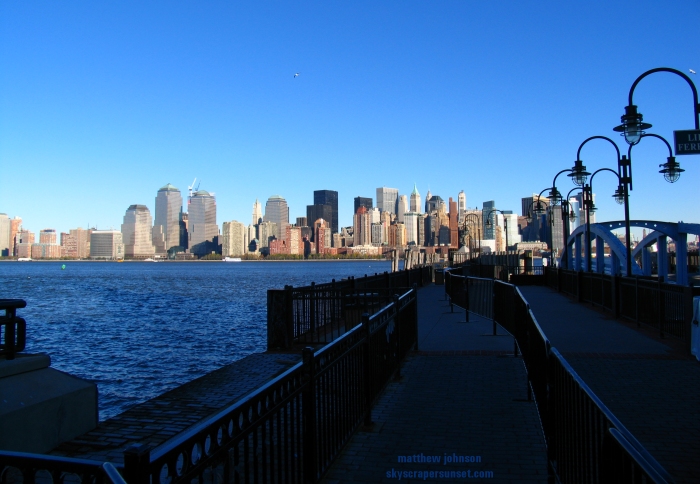 Verrazano Narrows Bridge, which connects Brooklyn and Staten Island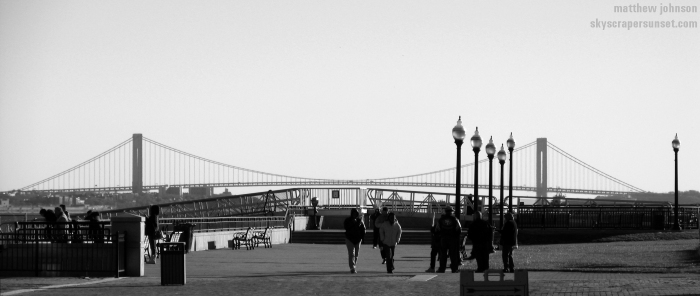 Quality drinking water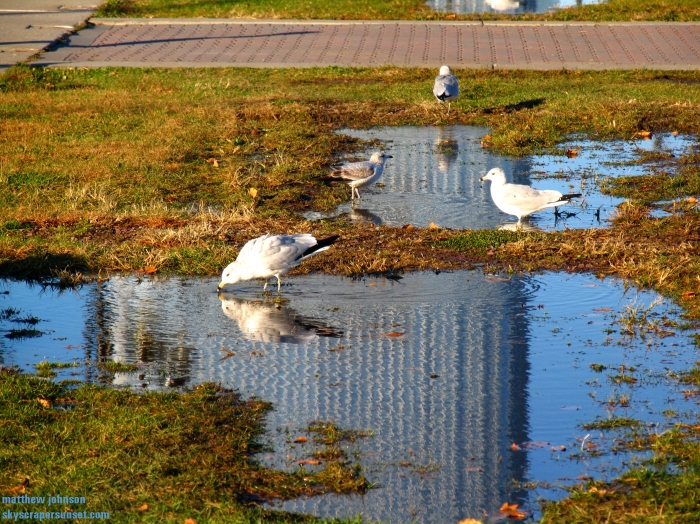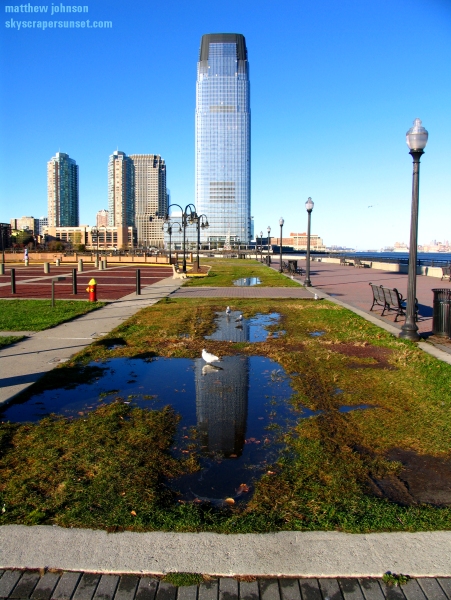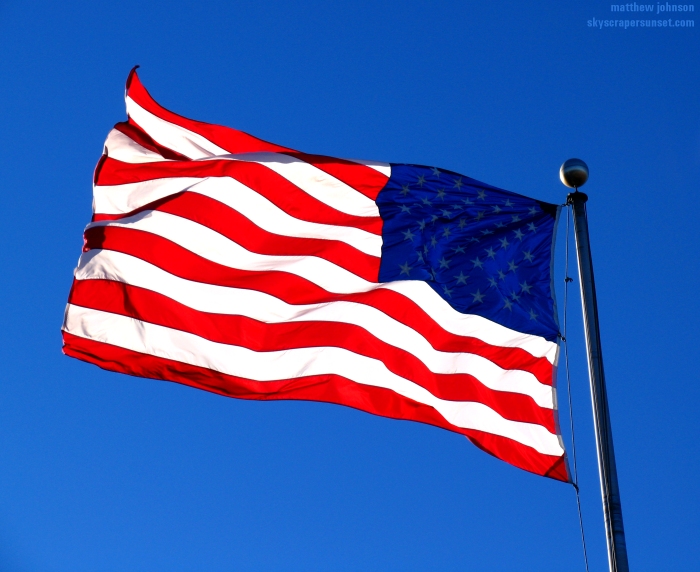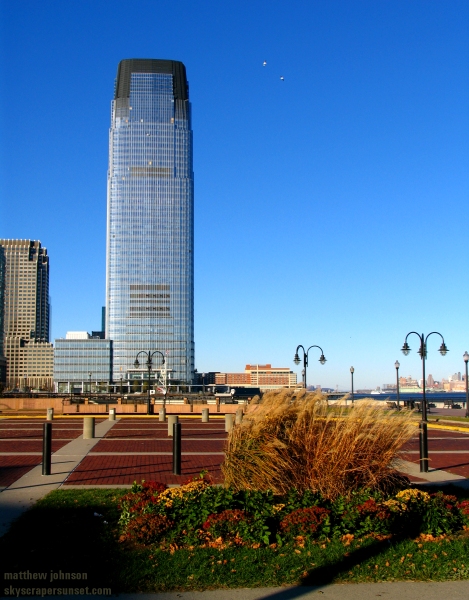 Security in the shadows is ever-present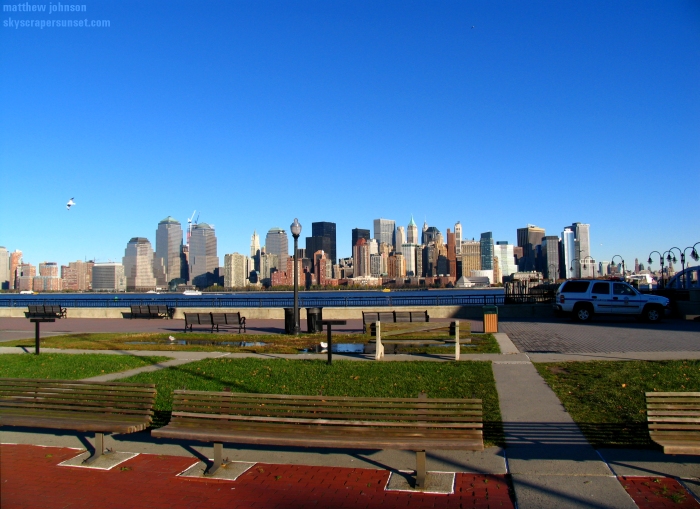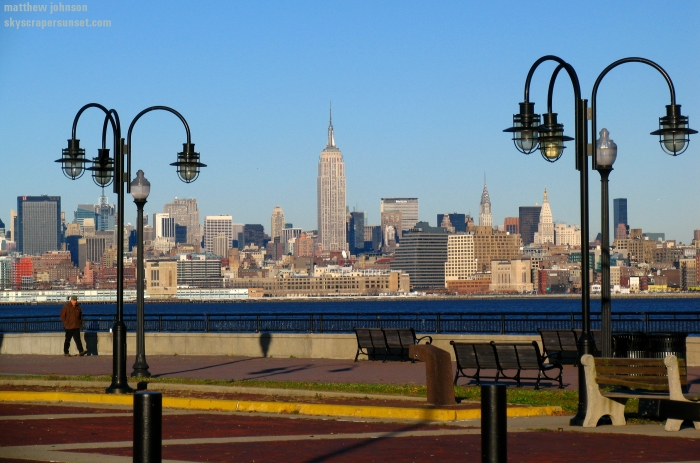 Newark skyline, from the NJ Turnpike Exit 14 bridge