New York City


November 6, 2004

The Stuyvesant Town apartment complex is bounded by First Avenue to Avenue C at the East River, and by East 14th and East 18th Streets.
A walkway along the river passes near the northeast corner of the complex.
Views from this walkway are great, unique, and rarely seen.

This is the location.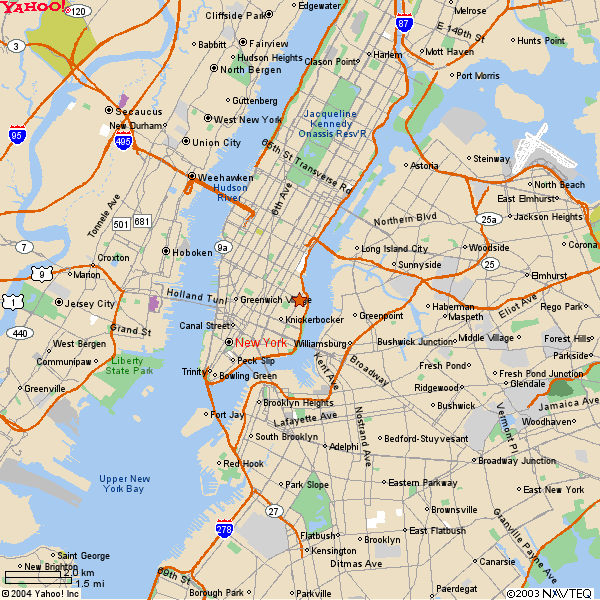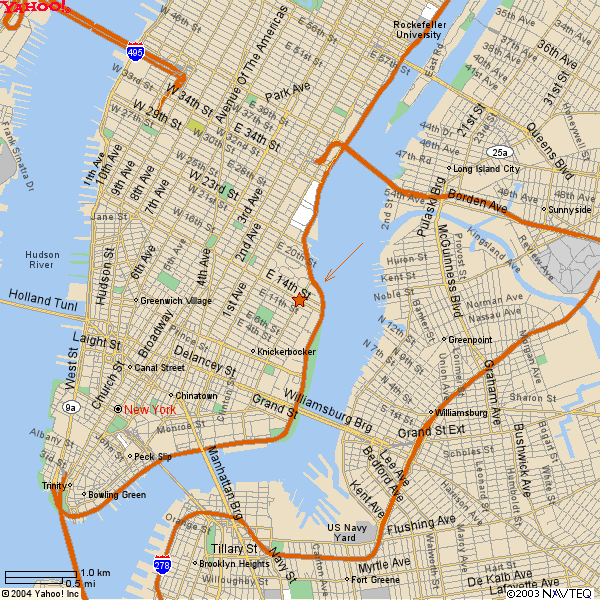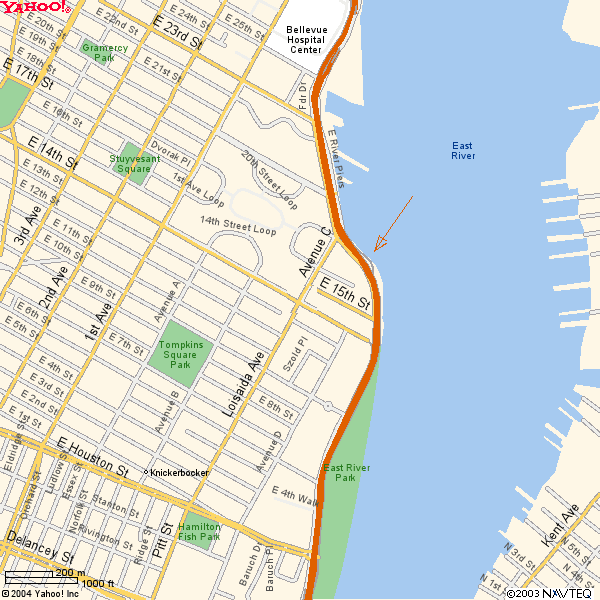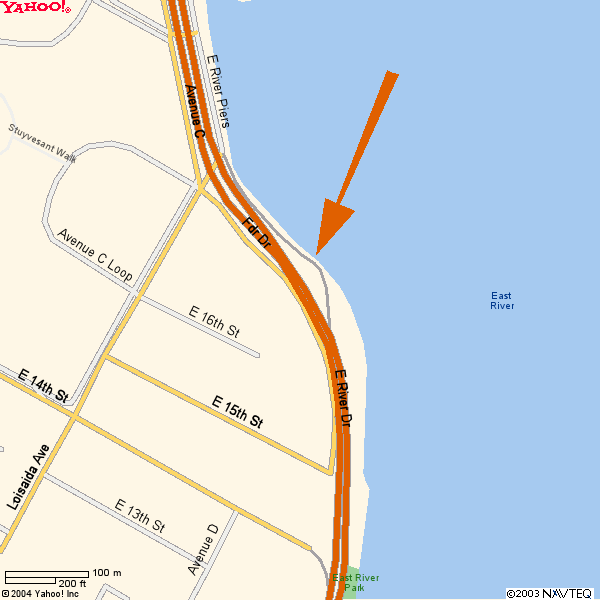 On to the photos. Walking east on East 14th Street: Zeckendorf Towers.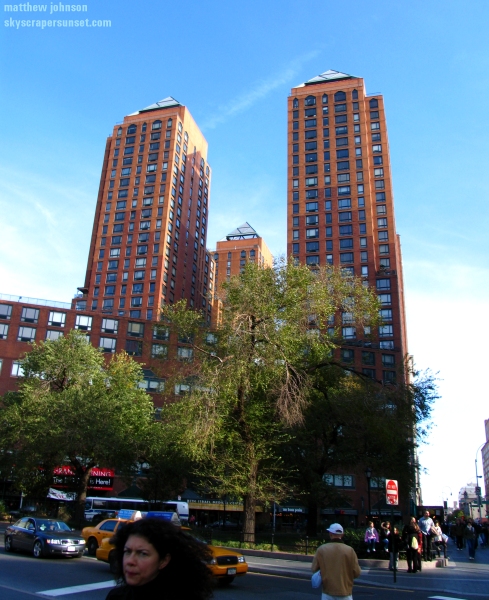 The southwestern corner of Stuyvesant Town at First Ave and East 14th St.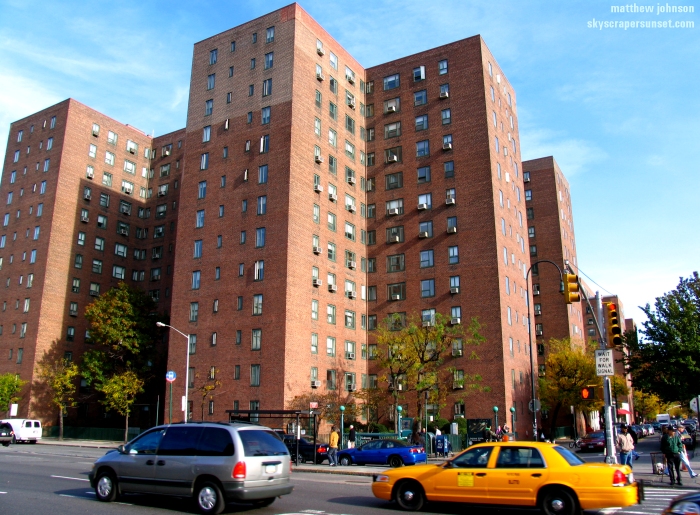 Looking north on First Ave.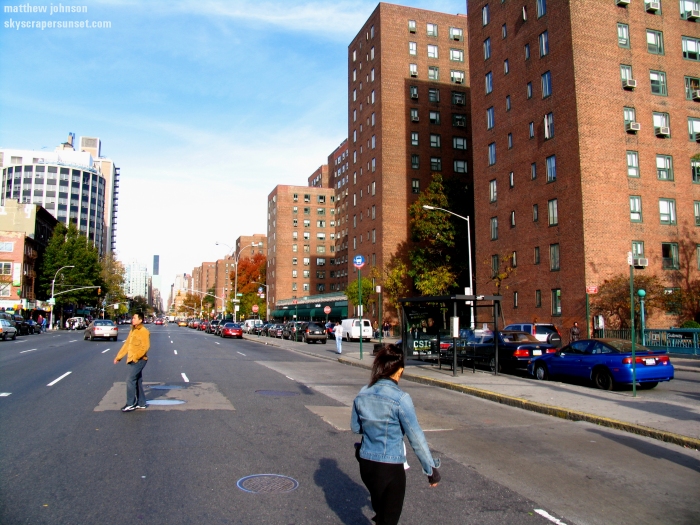 Stairway in one the Stuyvesant Town buildings





Looking north on Avenue C from East 14th Street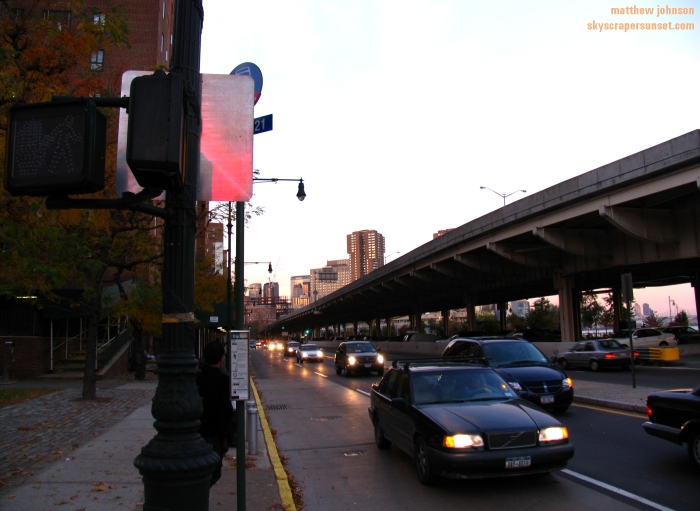 The East River, looking east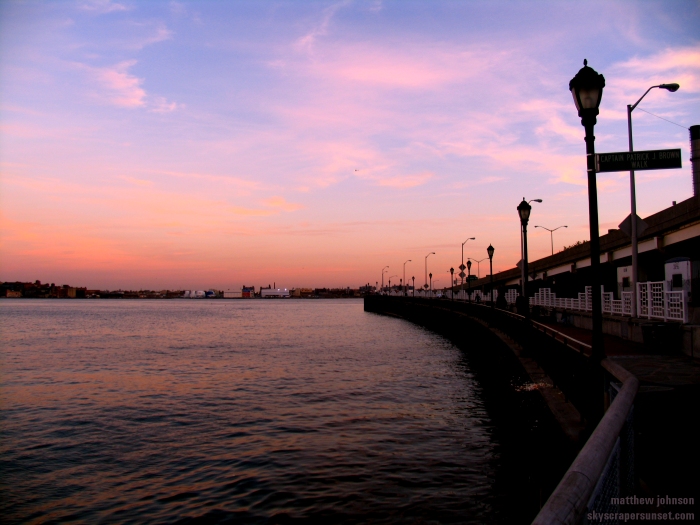 Citicorp Building, the tallest in Queens and all of Long Island (658 ft)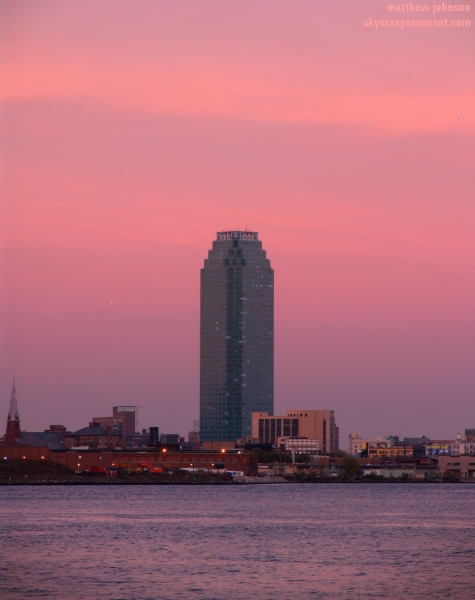 Manhattan (left) and Queens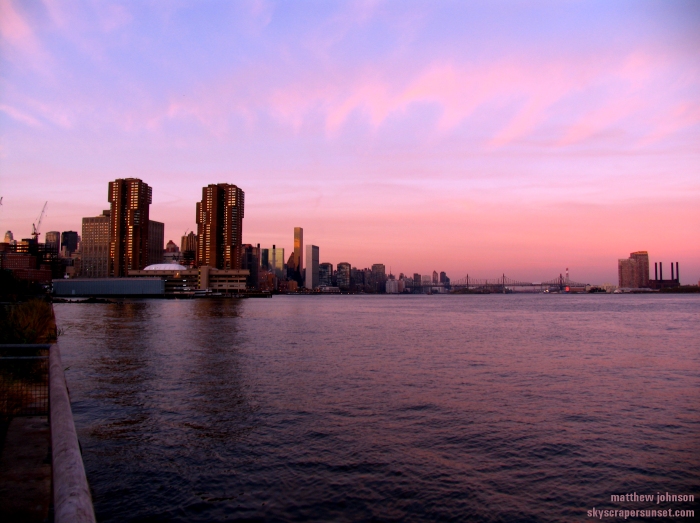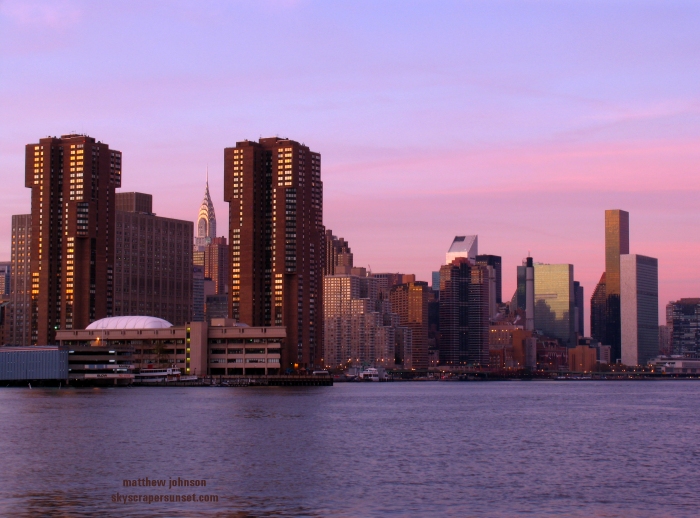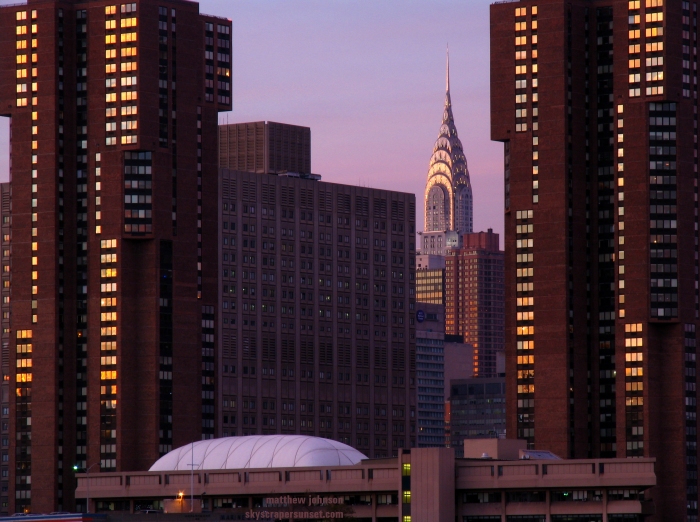 Chrysler Building (1046 ft)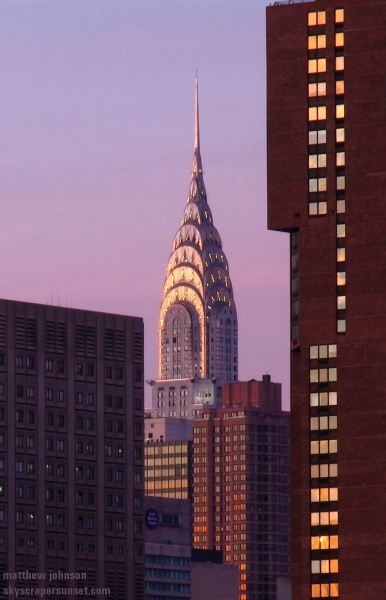 Buildings of eastern Midtown: Citigroup Center (white top, center, 915 ft), Trump World Tower
(thin dark square, 2nd from right, 861 ft), and United Nations Secretariat Building (far right, 505 ft)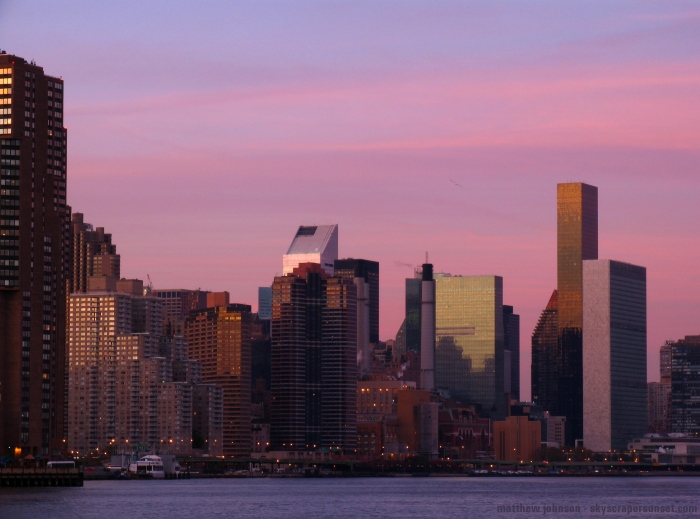 Queensboro Bridge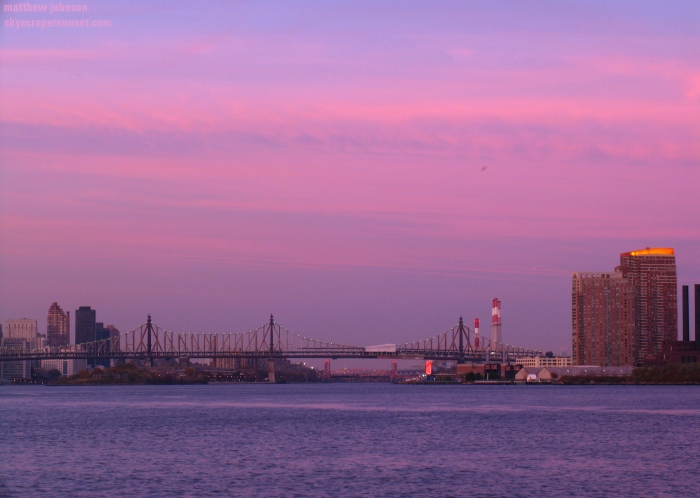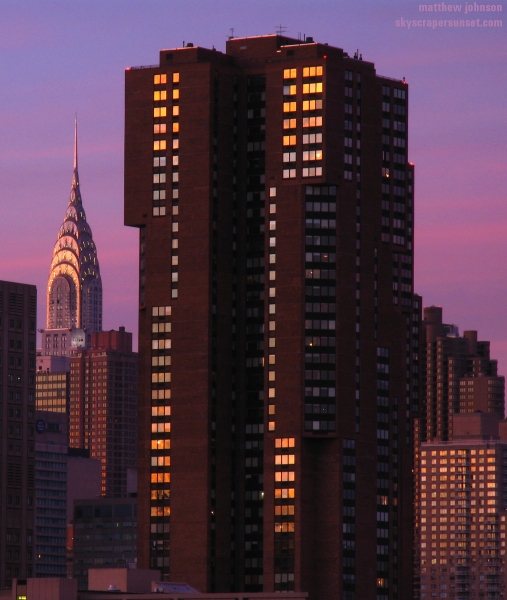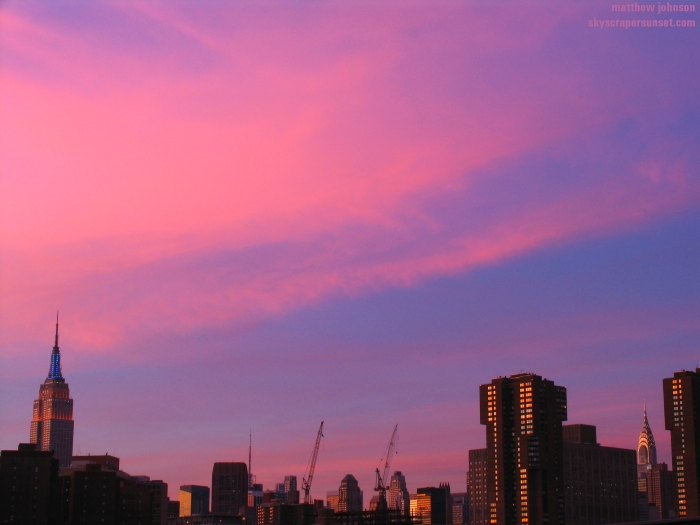 Empire State Building in red and blue - 1250 ft.