Jacksonville


October 14, 2004

Jacksonville's Acosta Bridge spans the St. John's river to join downtown's North and South Riverfront neighborhoods. The Acosta Bridge is shown in the foreground of the photo below: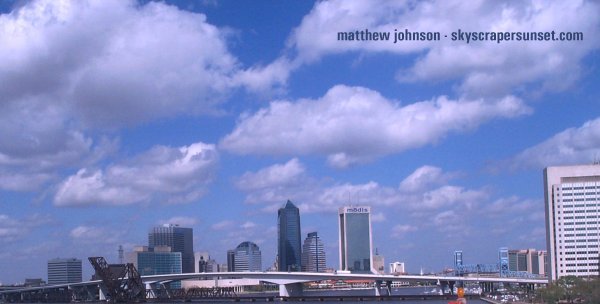 On October 14 I parked near the base of the bridge along the North Riverfront and took a walk up the bridge to enjoy its amazing views.

(This photo was taken in Starke, FL, on my way to Jacksonville from Tampa.)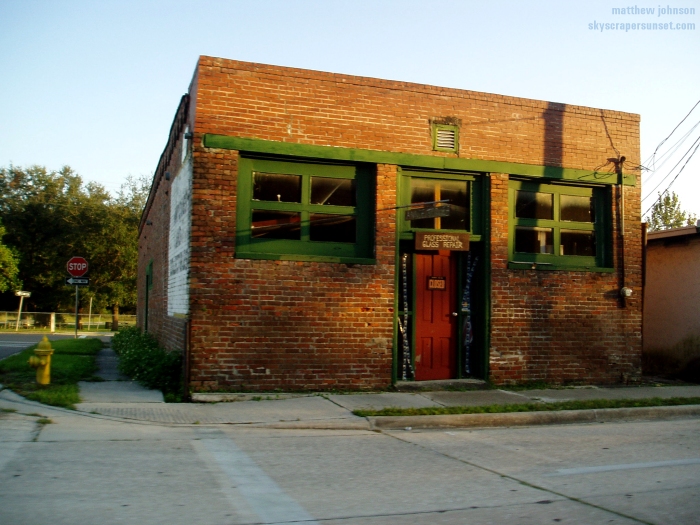 Trying to find a parking spot: heading east on Water Street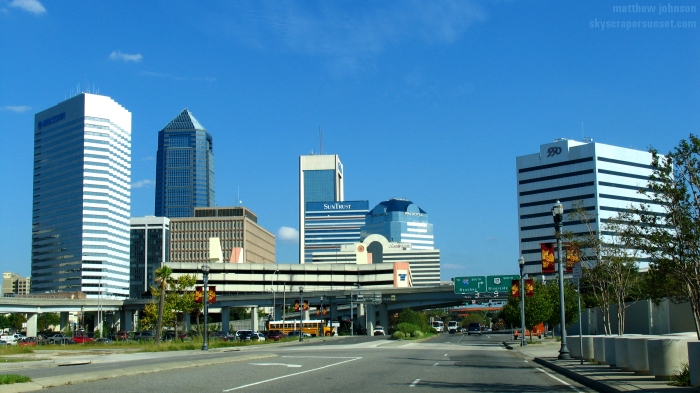 Top of the Bank of America Tower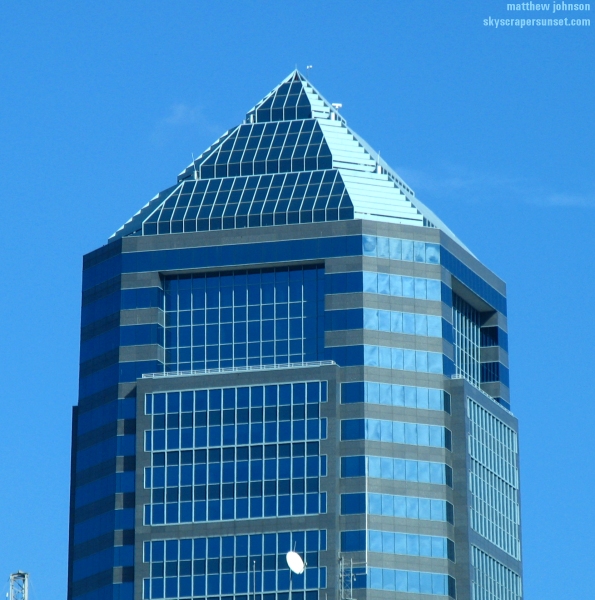 Top of the Wachovia Building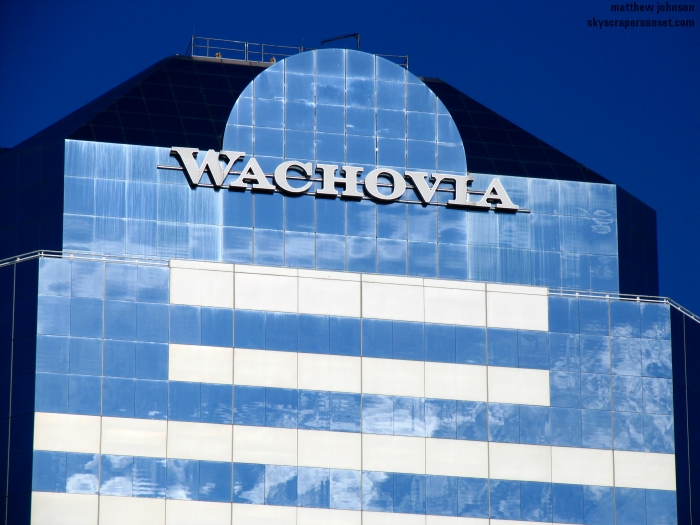 Charles E. Bennett Federal Building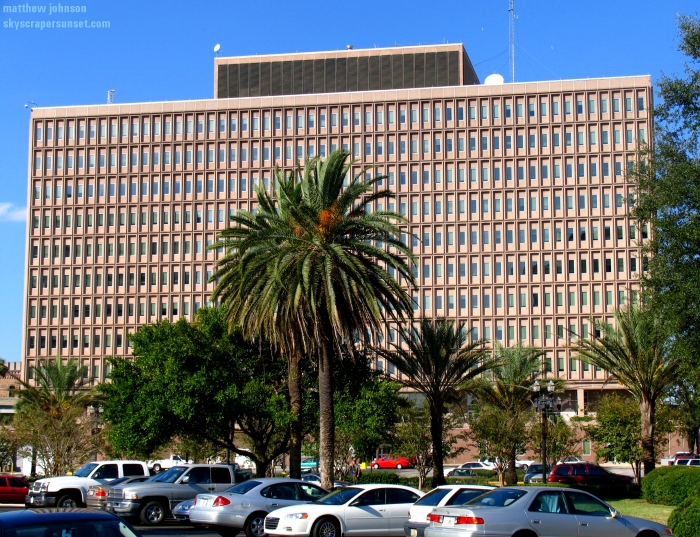 North Riverfront skyscrapers at the center of the city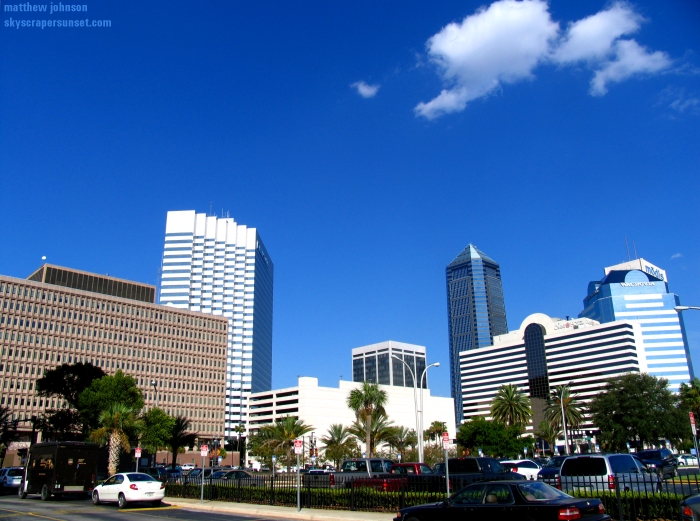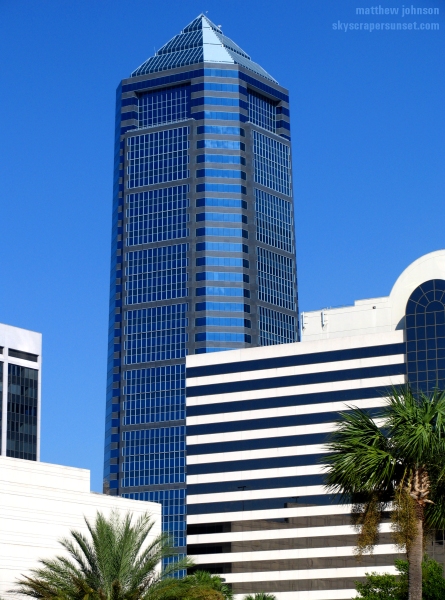 Sculpture at the entrance to 550 Water Street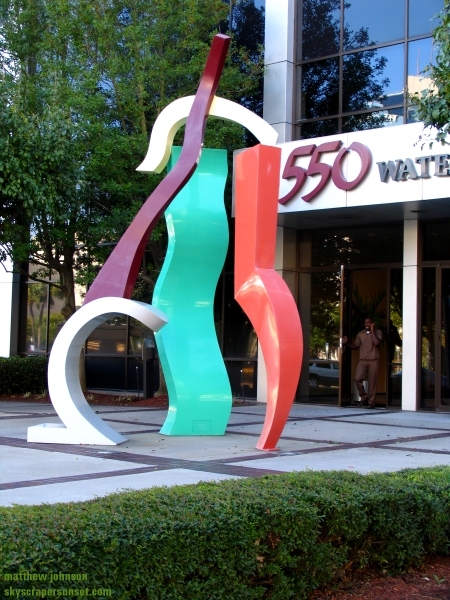 Walk up the bridge begins: across the river to the Prudential Plaza complex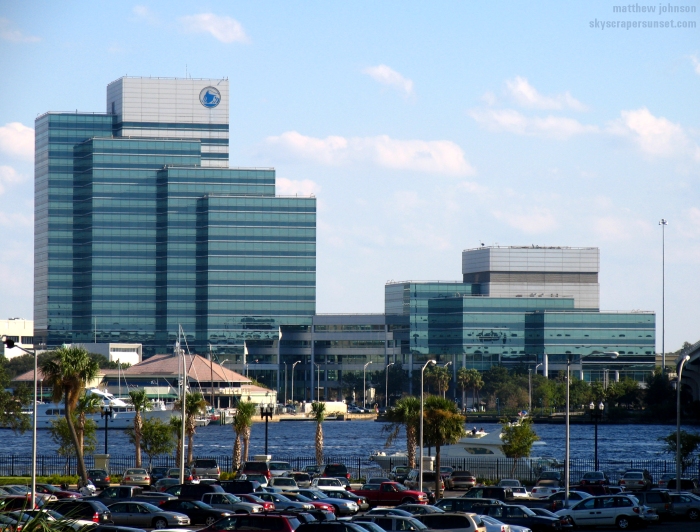 CSX Transportation Building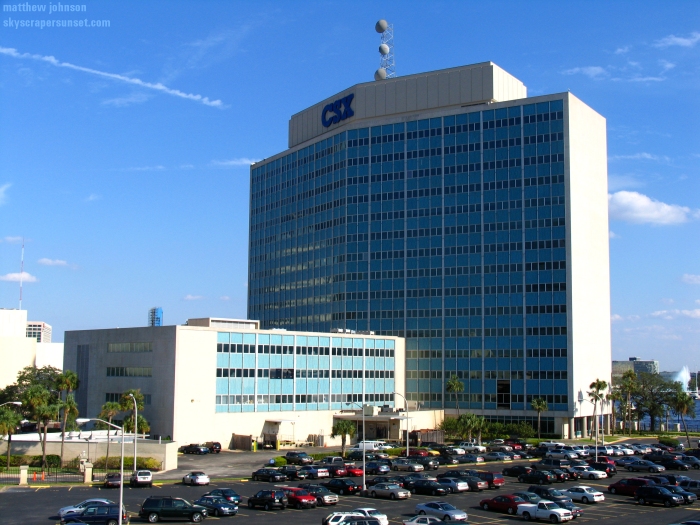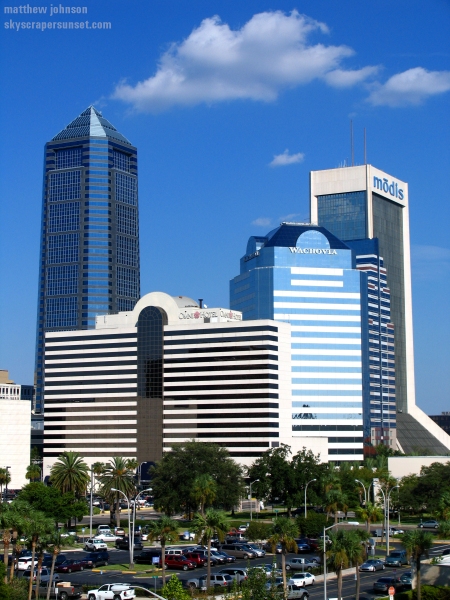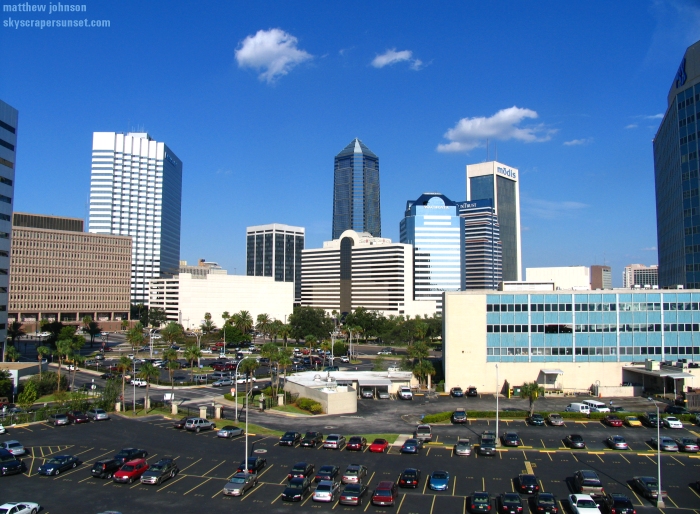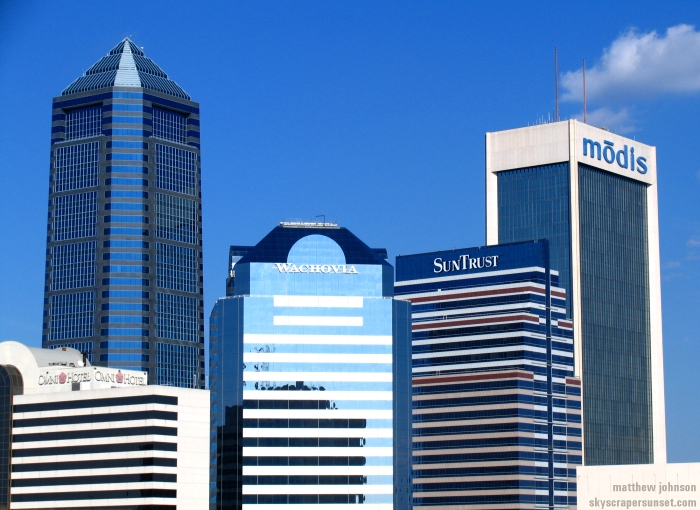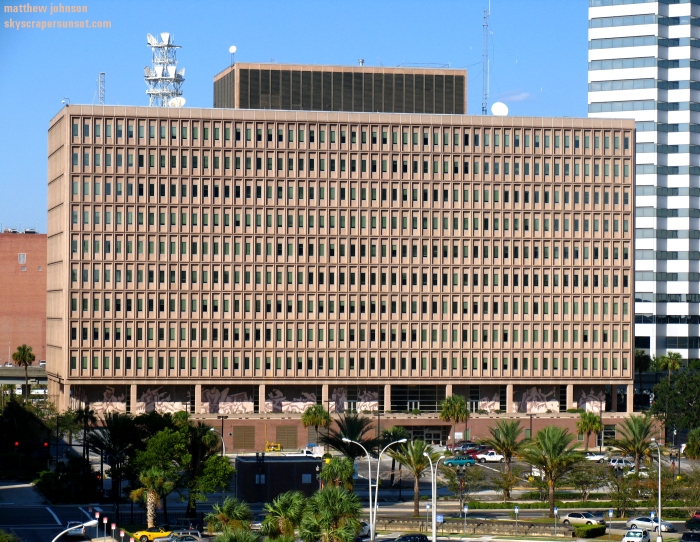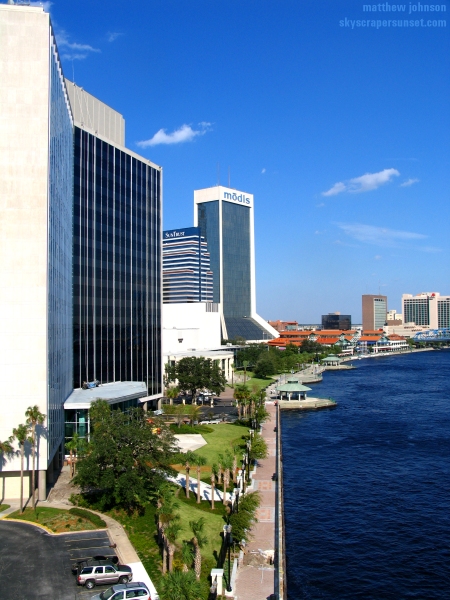 Both riverfronts and the Main Street Bridge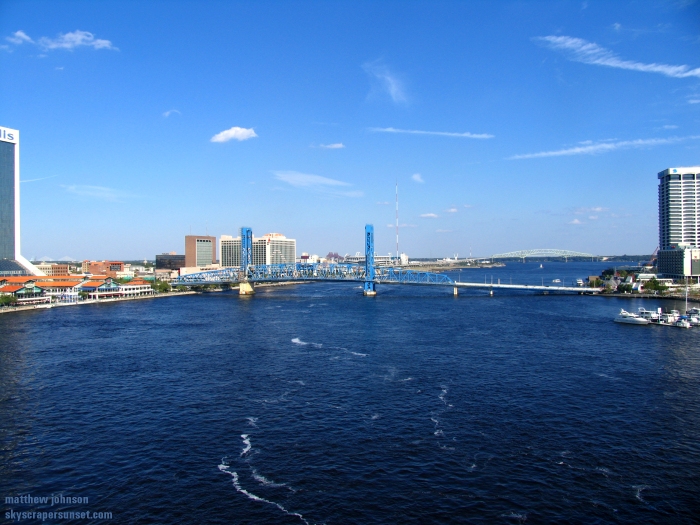 Zoom of the Hart Bridge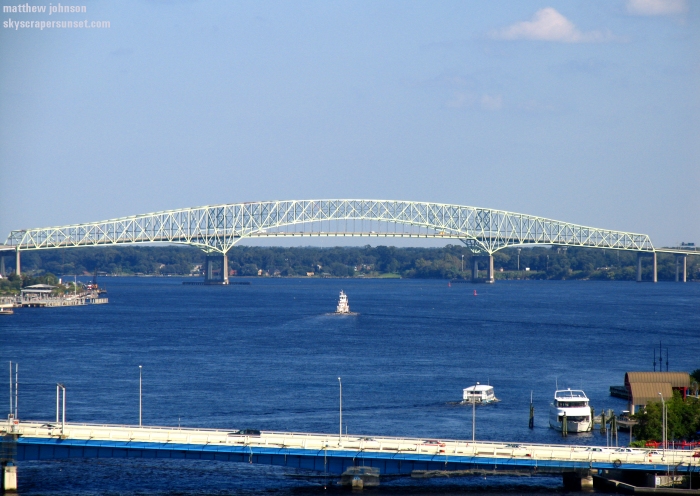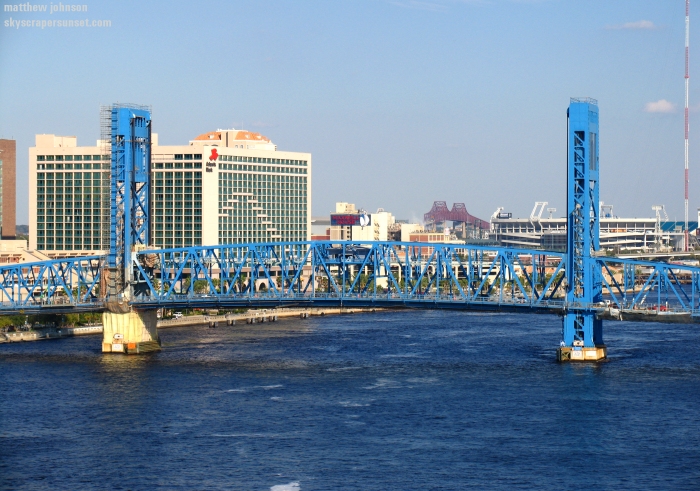 Way in the distance: the amazing Dames Point Bridge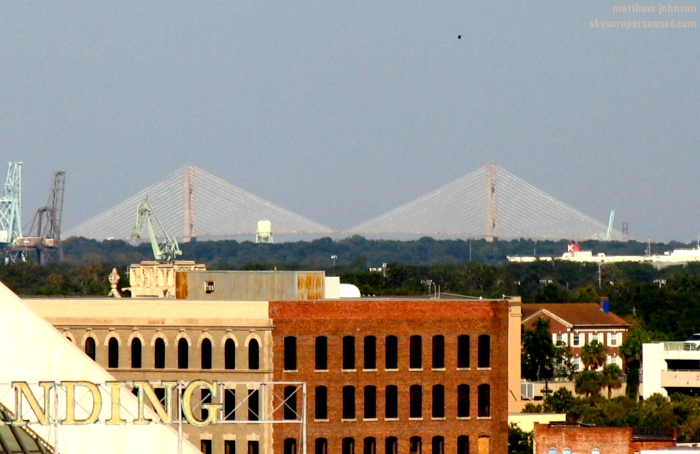 One of the nation's ugliest buildings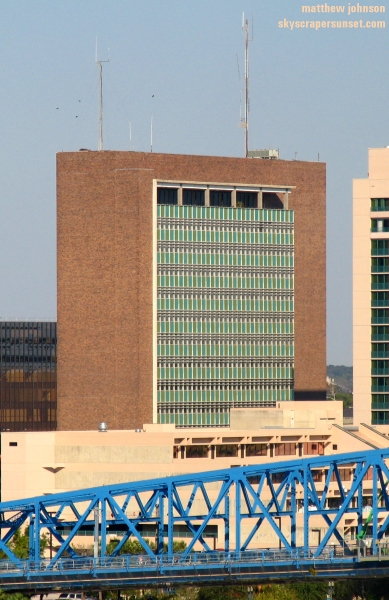 South Riverfront's tallest and #4 in Jacksonville: 432 ft tall RiverPlace Tower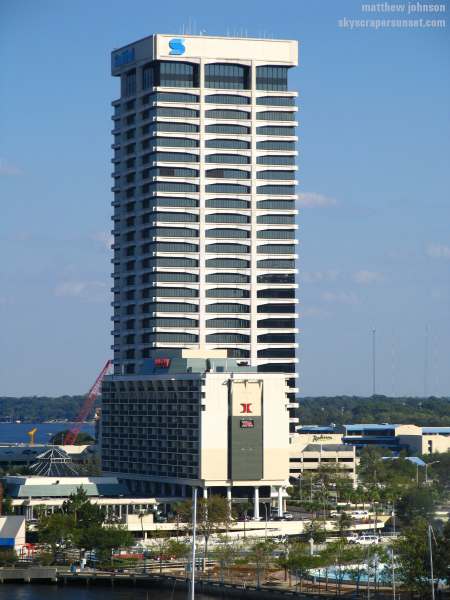 Two Prudential Plaza: #7, 205 ft.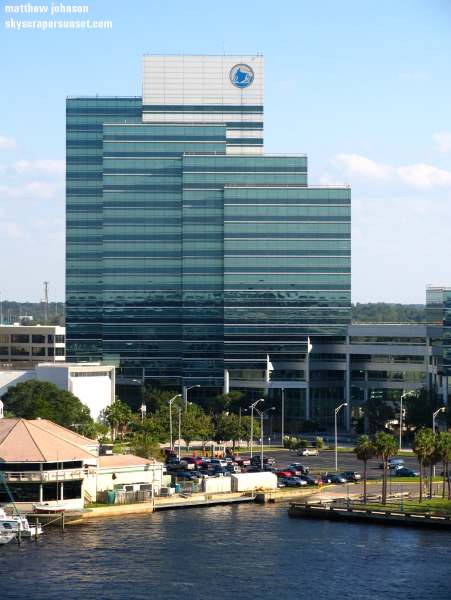 South Riverfront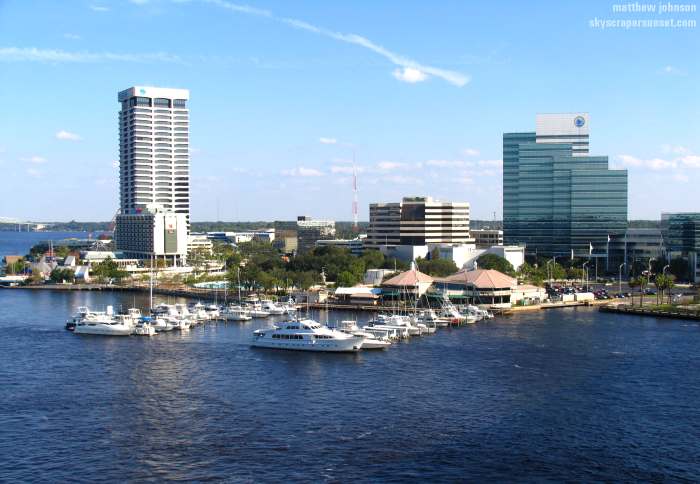 Jacksonville Landing shopping area and base of the Modis Tower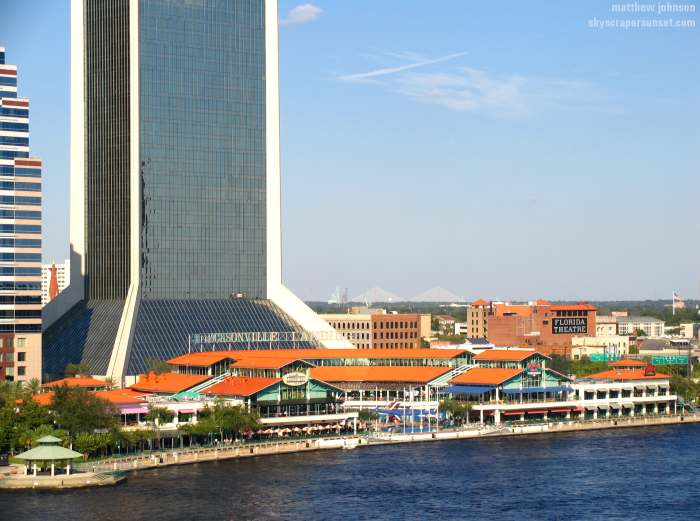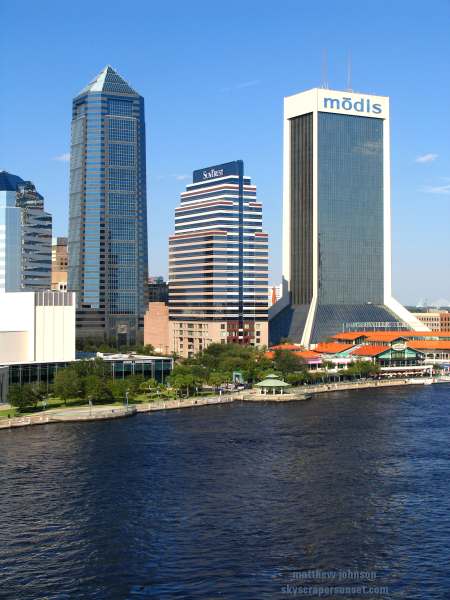 Enormous label on the Modis Tower sign




Modis Tower, #2 at 535 ft.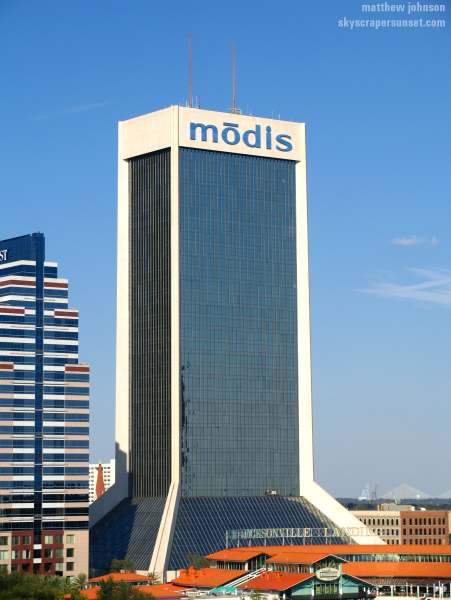 Newly acquired SunTrust Tower, formerly Jacksonville Center - #5 at 357 ft.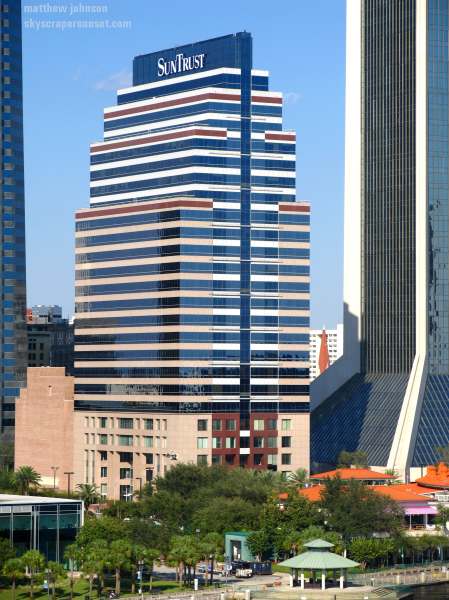 Riverfront lobby of the CSX Transportation Building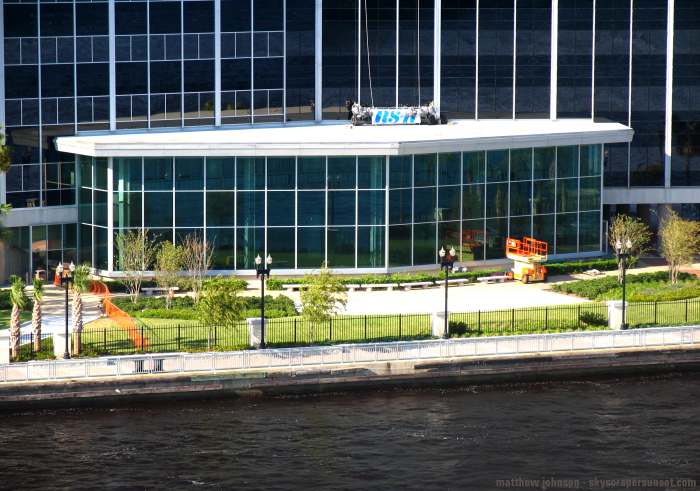 Times Union Center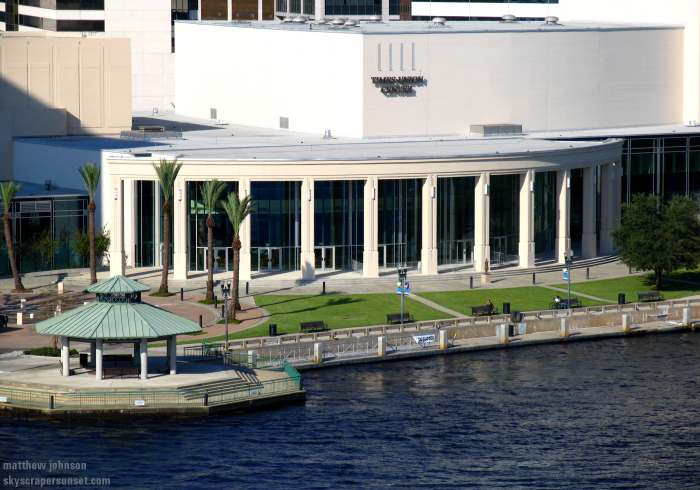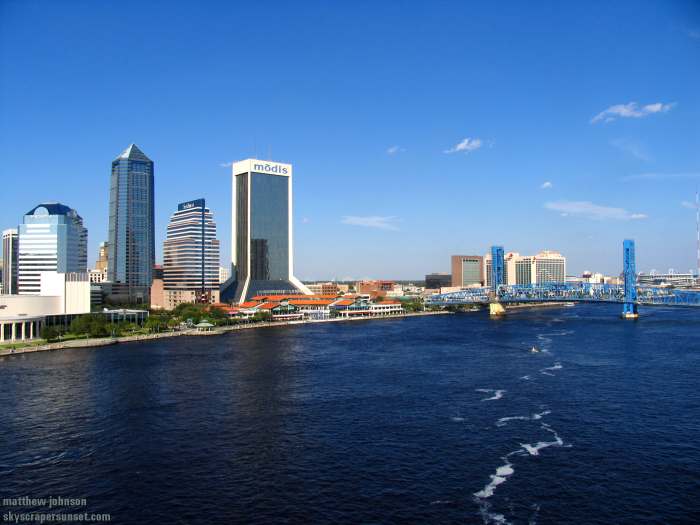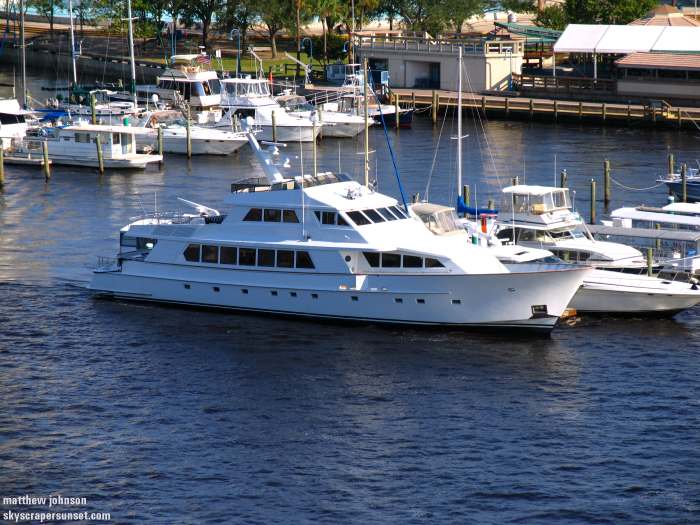 Bank of America Tower - #1 at 617 ft.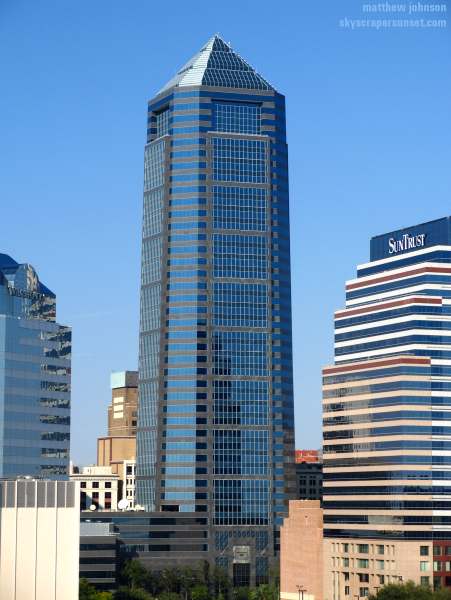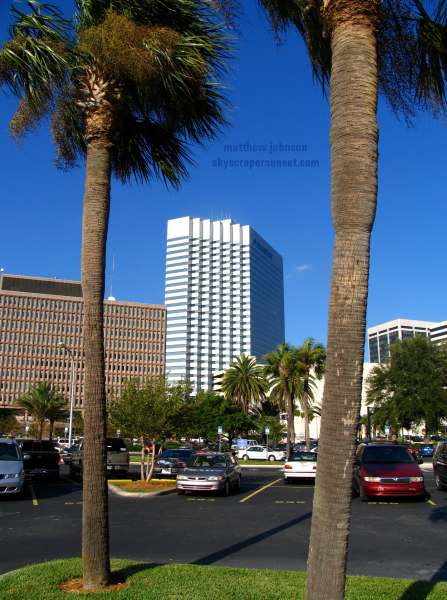 North Riverfront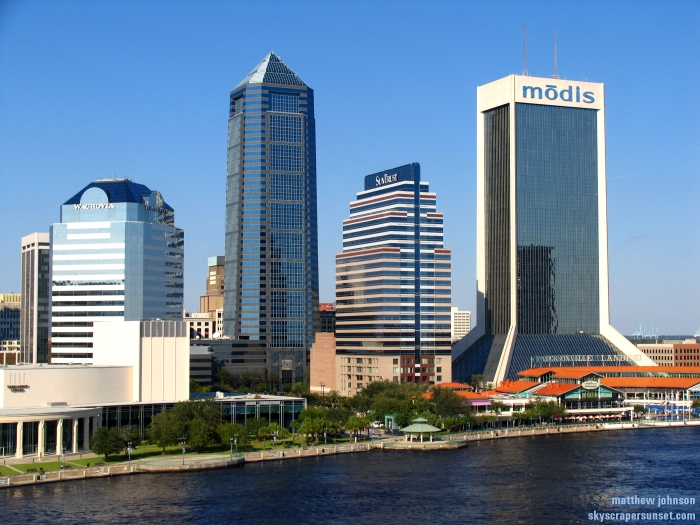 Panorama of the entire view! SCROLL RIGHT --------->