Philadelphia


August 21-22, 2004

Possibly the most amazing sunset I've ever seen, viewed from my 10th floor balcony in Cherry Hill, NJ. It's located 9 miles from Center City Philadelphia.

It was a hazy, humid day, and this was my view for most of it.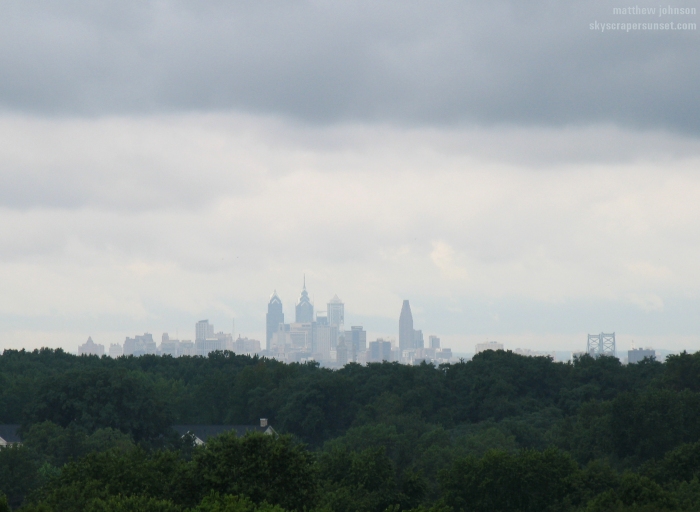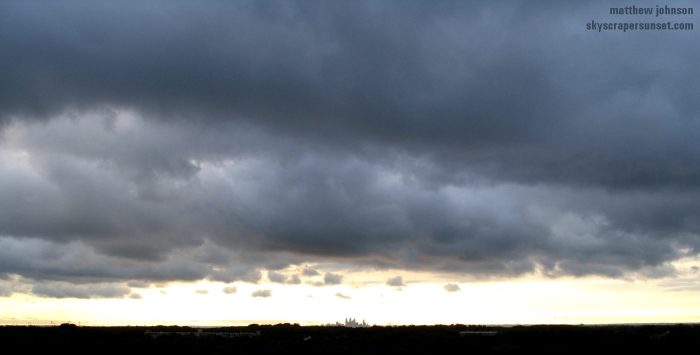 But as the evening progressed, the clouds took on some of the suns color even though they were still blocking it from view.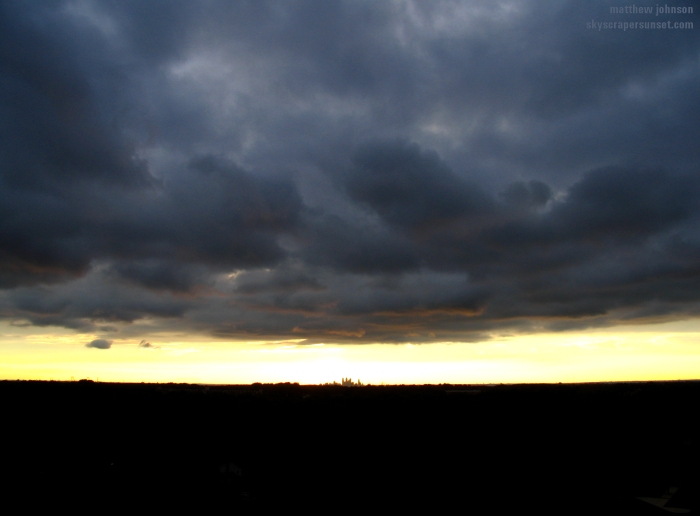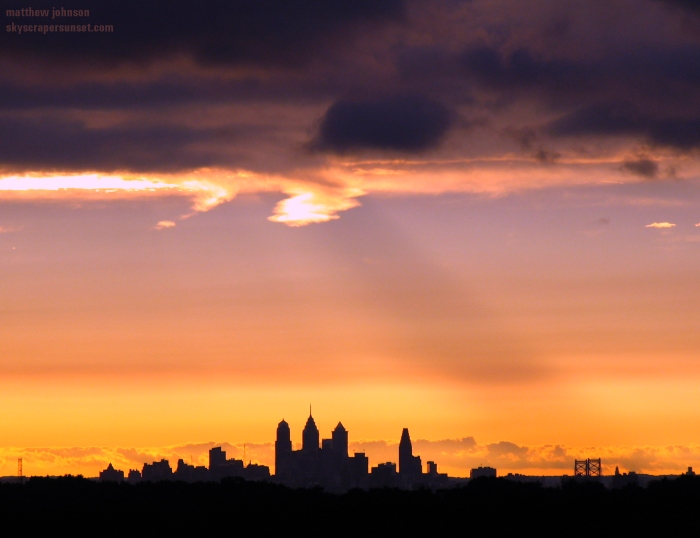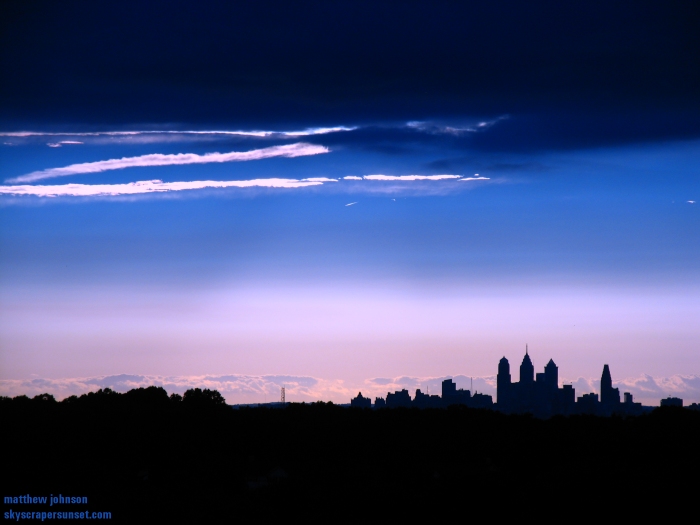 For the black and white fans (I'm not one of them):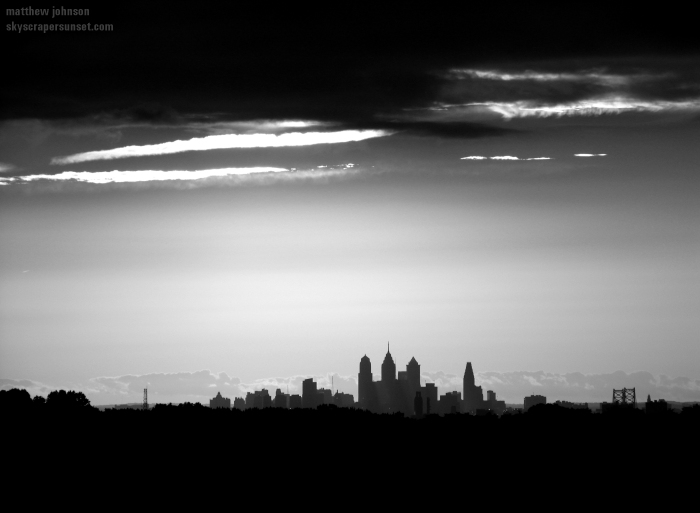 When the sun dropped into view, things were initially too bright. But as it got descended toward the horizon, the color show began.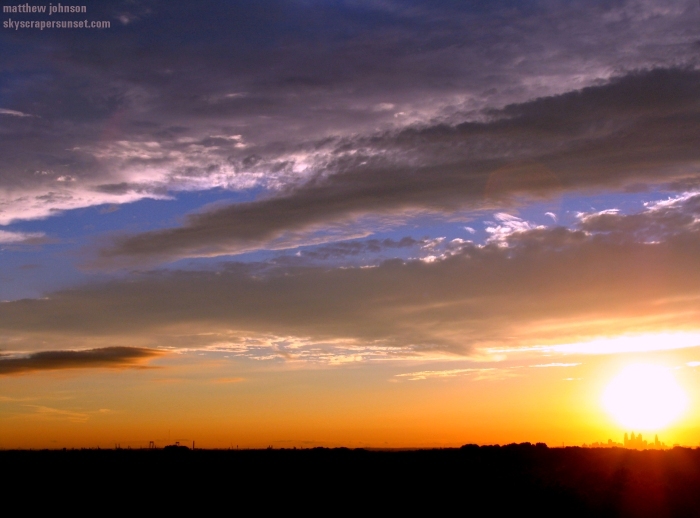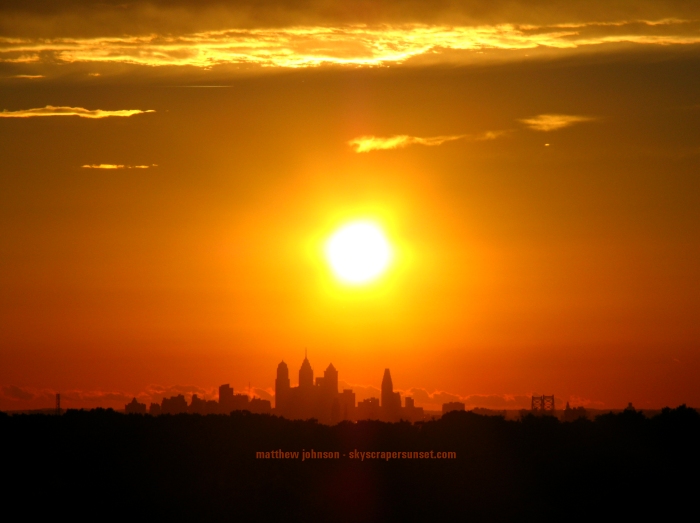 A few of the photos were taken using the camera's tungsten white balance setting, which created a stunning blue effect.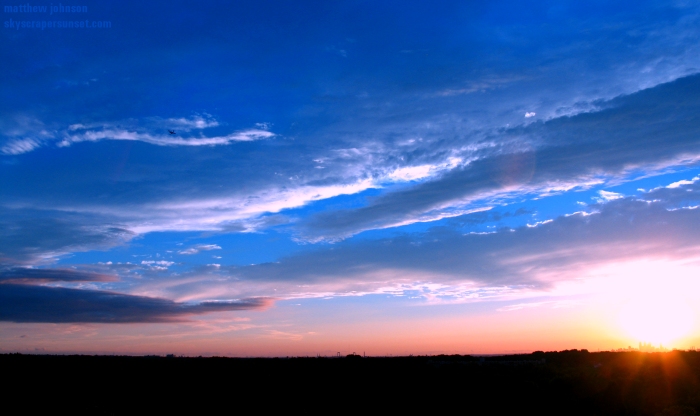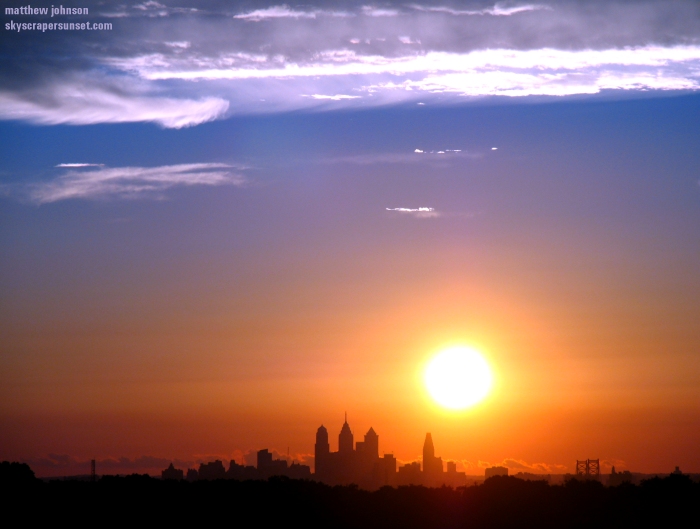 The Philadelphia Airport flight path is pretty close.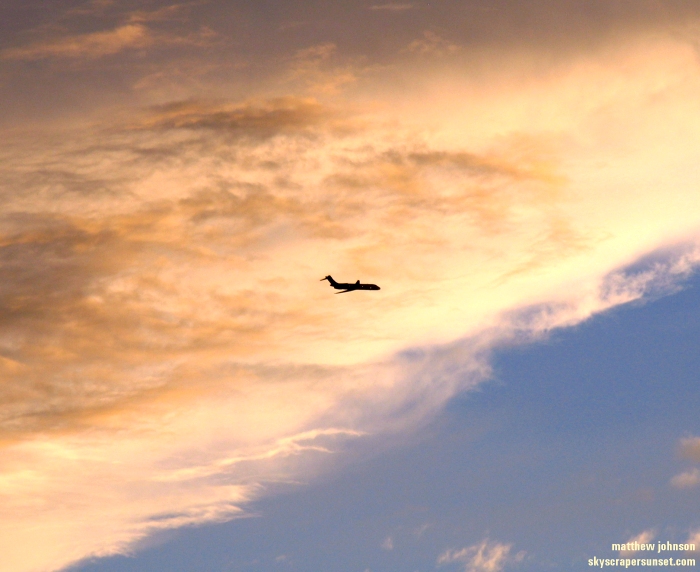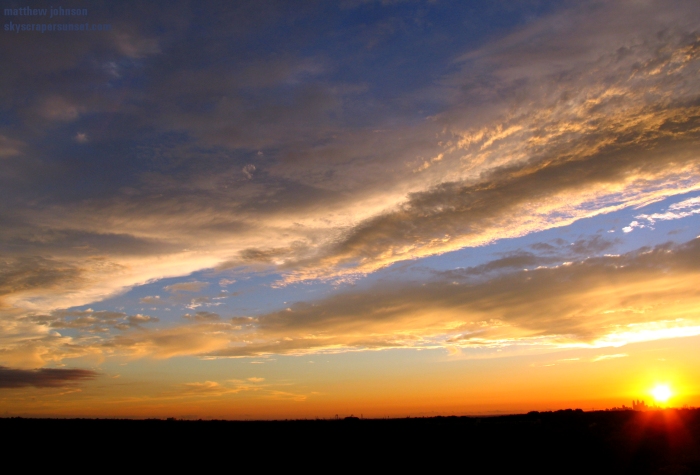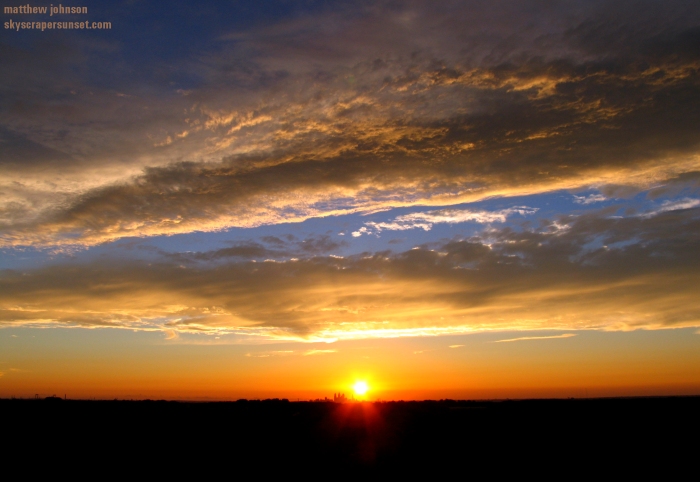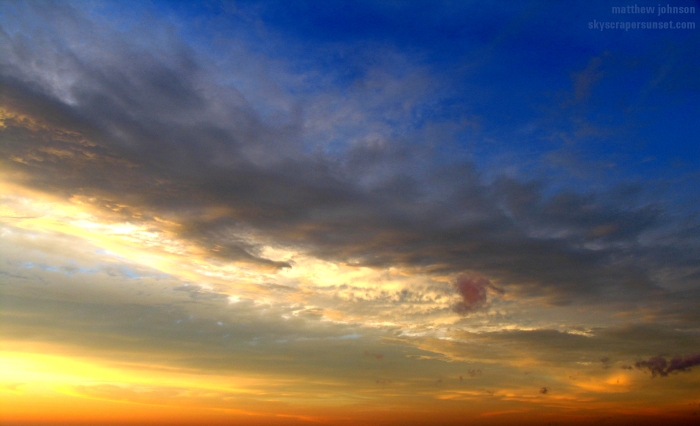 I didn't even notice the bird when shooting, but his timing was good!